2022 Annual Report
COMMUNITY. LEADERSHIP. MOVEMENT.
New Leaders Council trains the people who change the world.
Locally and across the country, NLC alumni are on the frontlines of change. NLC is uplifting, developing, and connecting a new kind of leader: those who center equity, build trust, and reflect the communities they serve. They are the entrepreneurs, non-profit executives, and elected officials making headlines, making waves, and making a new legacy for our future.
NLC INSTITUTE
NLC's core program, the NLC Institute, is delivered across the country in our chapters. Local trainers implement lessons from NLC's national curriculum, providing a premier training experience and a strong grounding in the local community. The Institute culminates in a Capstone project, where Fellows identify a project that fills a need in the community. Fellows leverage thepassions, skills, and network NLC provides during the Institute for their Capstone project, bringing the NLC experience to life in communities across the country.
89

%
Of 2022 Fellows said the NLC Institute provided them with a supportive community network and training that will propel them further in their professional and personal goals.
400
Volunteer Chapter Leaders help run our local Institutes
800
Hours of LEAD (Lead, Engage, Advocate, Develop) training
550
Hours of Diversity, Equity, and Inclusion training
400
Hours of communications training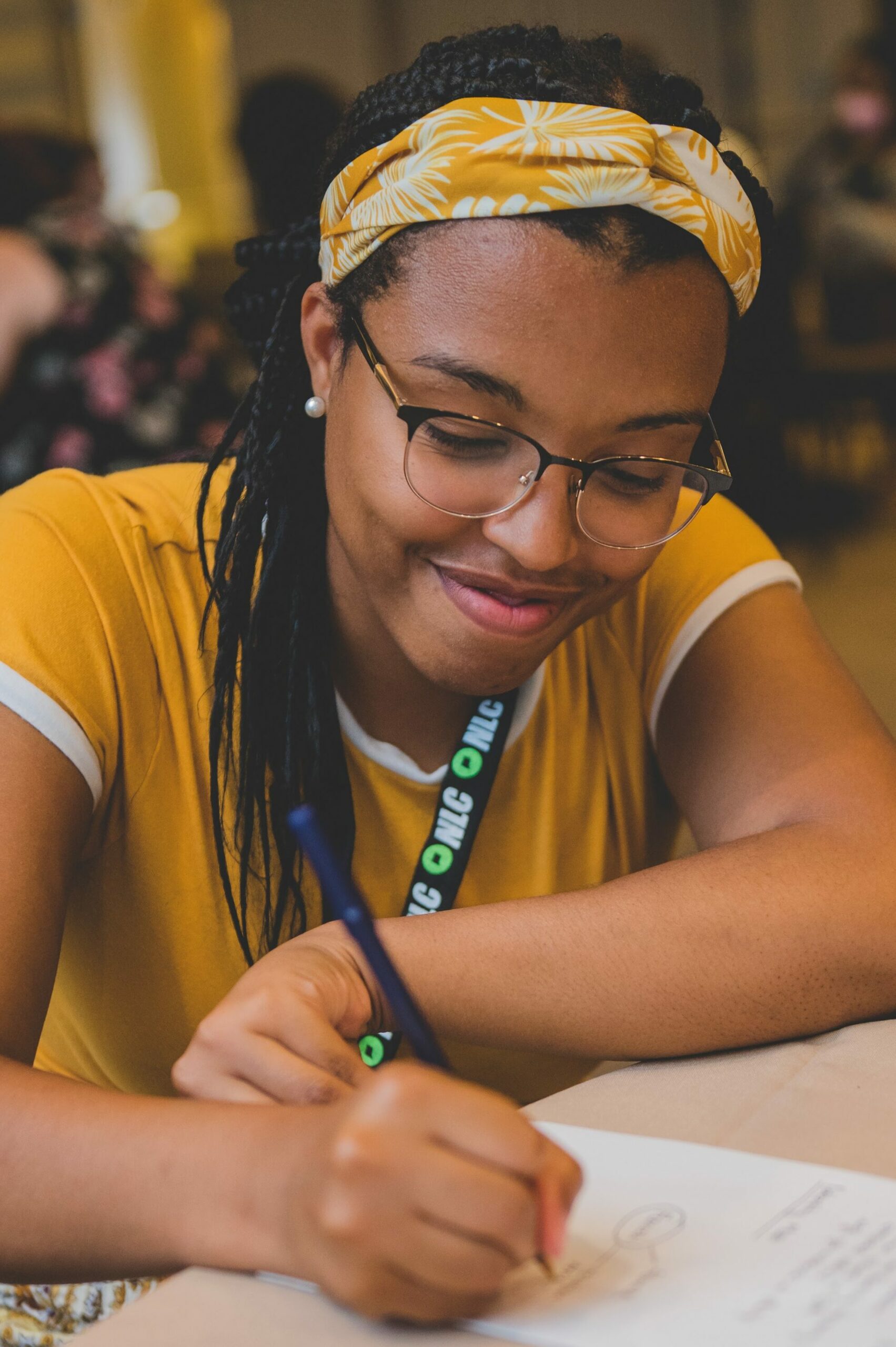 TRAINING FELLOWS TO LEAD: Lead, Engage, Advocate, Develop
LEAD is the NLC Institute's signature training that every Fellow completes during their first Institute weekend. This program teaches NLC Fellows to view challenges as opportunities, embody their values in their work, and lead teams with humility, accountability, and trust.
LEAD helps build a movement that goes beyond our organization. LEAD teaches Fellows to foster cultures of trust, progress, and equity in the industries and issue areas that our alumni touch.

LEAD IS REFLECTIVE
Teaches Fellows how to clarify and share their values and translate those values to their strengths, vision, and goals

LEAD IS FOUNDATIONAL
Teaches Fellows how to operationalize their passions, setting the foundation for the organizing, communications, and fundraising skills gained during Institute

LEAD IS CONNECTIVE
Builds relationships that sustain long-term movements for progress; teaches Fellows how to foster trust across differences through storytelling and collaborative goal-setting

LEAD IS LIFE-CHANGING
Builds inclusive cohorts of Fellows who have self-confidence in their individual purpose and collective power
ALUMNI SPOTLIGHT: VOTING RIGHTS
Rosa Velázquez (NLC Arkansas '20) is a cross-issue organizer who has helped get out the vote in rural areas like Southwest Arkansas and worked to ensure voter rights are protected in those communities. Rosa is also an NLC Arkansas Chapter Leader and was recently appointed as a Co-Executive Director of The Foundation for Social Impact.
Marta Hanson (NLC San Francisco Founding Board Member) is the Partnerships Lead with Power the Polls, a cross-sector coalition that recruit a new wave of poll workers. For the 2022 general election, PTP recruited more than 265,000 poll workers from across the U.S., including NLC alumni. NLC is a proud PTP partner, joining other organizations in our leadership ecosystem like AFL-CIO, AARP, and others.
James Chan (NLC Tampa Bay '16) is the National Asian Pacific Islander Civic Engagement Director for SEIU. He collaborates with other API civic organizations, coordinates with cross-sector unions, and strategizes electoral plans.
As President and CEO of the American Association of People with Disabilities, Maria Town (NLC Washington DC '14) partnered with the National Disability Rights Network and the National Association of Councils on Developmental Disabilities to present thei 2022 Disability Vote Summit. This virtual event was free for all and provided American Sign Language, captioning, and Spanish language accommodations and aimed to combat barriers at the polls for disabled people.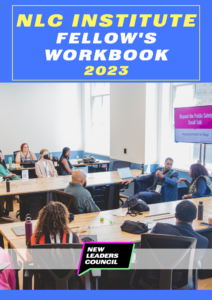 INCREASING resources for a national network:
first-ever fellow workbook
Starting in January, the 2023 Institute will provide the first-ever New Leaders Council Fellows Workbook. Written and produced by NLC alumni, the workbook creates a framework for NLC's curriculum.
REGIONAL COORDINATORS
In 2022, NLC HQ introduced Regional Coordinators to our team of backbone staff. These NLC alumni will partner with NLC HQ staff and the National Programs Committee (NPC) to expand capacity that supports our national network of chapters and volunteers.
As a connecting link between chapter volunteers and NLC HQ, each Regional Coordinator will use their expertise as long-time NLC volunteers to execute a robust support model that directly expands chapters' capacity. While adapting to our chapters' localized needs, Regional Coordinators will help chapters execute their yearly Institute, assist with local board development, mentor chapters through challenges, help coordinate chapter budgeting and vendor payment processes, and more.
MEASURING NLC'S IMPACT
NLC HQ conducted our 2022 Alumni Survey to better understand how NLC makes an individual impact for our Fellows while also creating collective impact through the knowledge, skills, and relationships that NLC offers Fellows to use within the causes they lead. We found that NLC alumni continuously tap into the NLC network to drive policy, political, and business decisions rooted in equitable social change.
2

/3
Of alumni have volunteered on a campaign since graduating from their chapter Institute
33

%
Of alumni who volunteered on campaigns did so on behalf of a fellow NLC alumni
70

%
Of alumni have mobilized people to vote since graduating from their chapter Institute
1

/2
Of alumni have been appointed to serve on a non-profit board of directors since graduating from their chapter Institute
70

%
Of alumni have volunteered for an organization or cause in their community since graduating from their chapter Institute
2

/3
Of alumni have advocated for policy change in their city or state since graduating from their chapter Institute
ALUMNI SPOTLIGHT: ABORTION RIGHTS
NLC National Board Member Sherry Matusoff Merfish's abortion story has had ripple effects. To honor Sherry, we awarded an NLC alum with the inaugural Sherry Matusoff Merfish Reproductive Justice & Equity Award. Sherry's family funded this award in honor of her ongoing commitment to investing in the next generation of leaders fighting for the cause. Sam Carwyn (NLC Omaha '20) is winner of the 2022 Reproductive Justice & Equity Award. In her work with Highlands Church Denver and Interfaith Alliance of Colorado, Sam has taken an intersectional approach to reproductive justice.
Josie Pinto (NLC New Hampshire '19) used her Institute Capstone project as an opportunity to start the New Hampshire Reproductive Freedom Fund, one of New Hampshire's only abortion funds. Three years after its ideation and one year after the non-profit's official launch, the Reproductive Freedom Fund has allocated nearly $110,000 in direct care to patients across the state. With the overturn of Roe vs. Wade, Josie and her team have further expanded and scaled the Fund, including providing comprehensive sex education, access to Plan B, and expanding their legislative advocacy efforts.
Oren Jacobson (NLC Chicago '14) co-founded Men4Choice to educate and organize male allies in the fight for reproductive freedom. Men4Choice has used its brand and messaging to rise above the sometimes paternalistic talking points geared toward pro-choice men viewing themselves as stakeholders in the abortion fight, not just beneficiaries. As abortion proved to be a key priority for voters leading up to the midterm elections, Planned Parenthood approached Men4Choice for their brand power and the two groups teamed up to run ads targeted at young Black male voters in Atlanta, a group that PP may not have been able to meaningfully reach alone.
SPOTLIGHT: NLC KENTUCKY MOBILIZES VOTERS AND PROTECT ABORTION ACCESS
During the 2022 Election, NLC Kentucky used its statewide network and passionate alumni to help defeat Kentucky's Amendment 2, which would have effectively banned abortion in their state constitution and further limited the right to choose in their state.
As passionate advocates for healthcare and the right to choose, the chapter team felt that they had both a responsibility and the platform needed to mobilize voters to oppose this ballot initiative.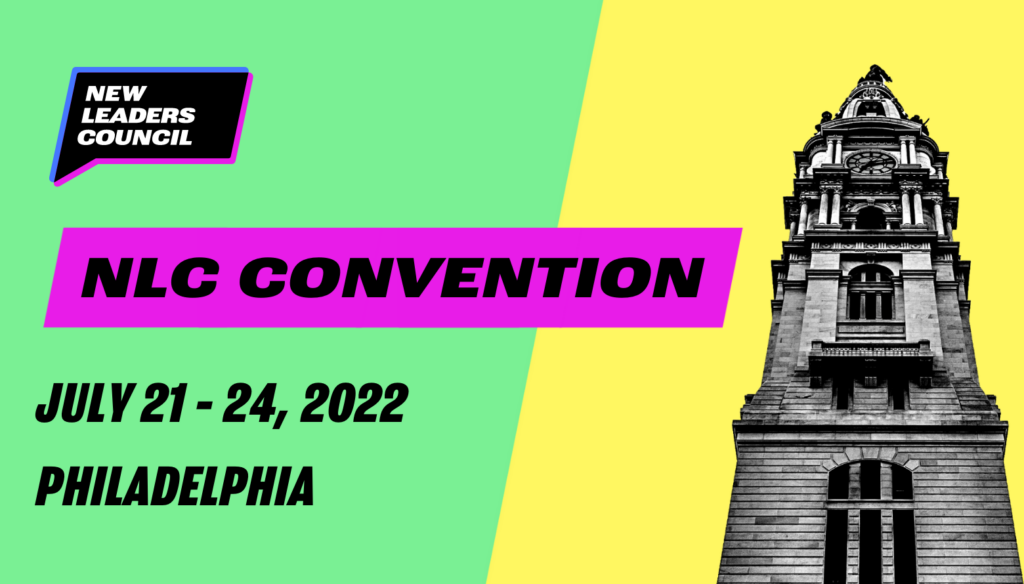 2022 NLC CONVENTION: WHERE STORIES BECOME ACTION
After three long years apart, NLC alumni, chapter leaders, and community members were excited to join together in person in Philadelphia for the 2022 NLC Convention. The 2022 NLC Convention theme was "Where Stories Become Action." Attendees learned how to center and share their personal experiences to drive collective impact through our cross-sector panels, Spark!Talks, and workshops.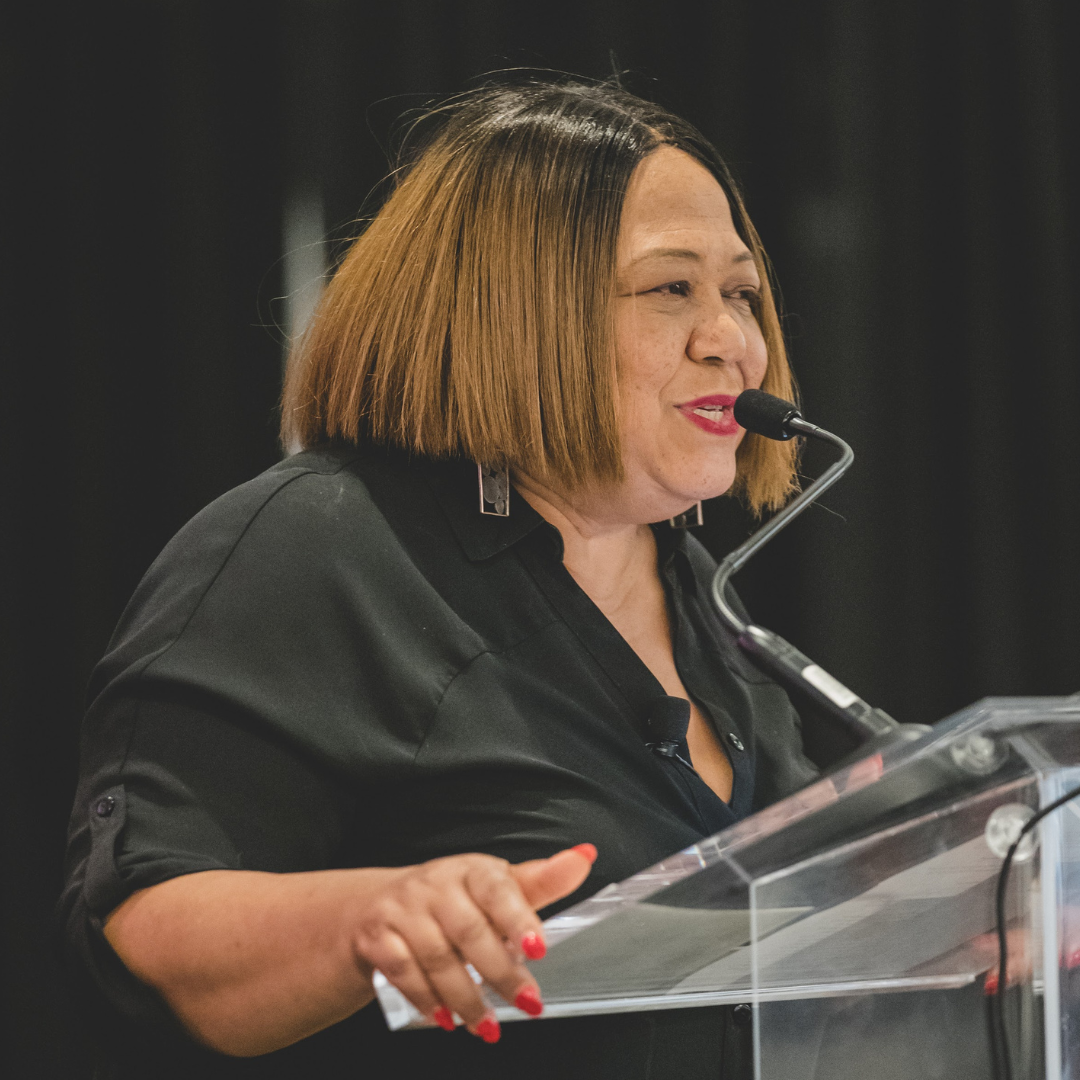 NLC Advisory Council member Sandy Clark (StoryCorps CEO) shared the power of stories in uniting folks from different backgrounds.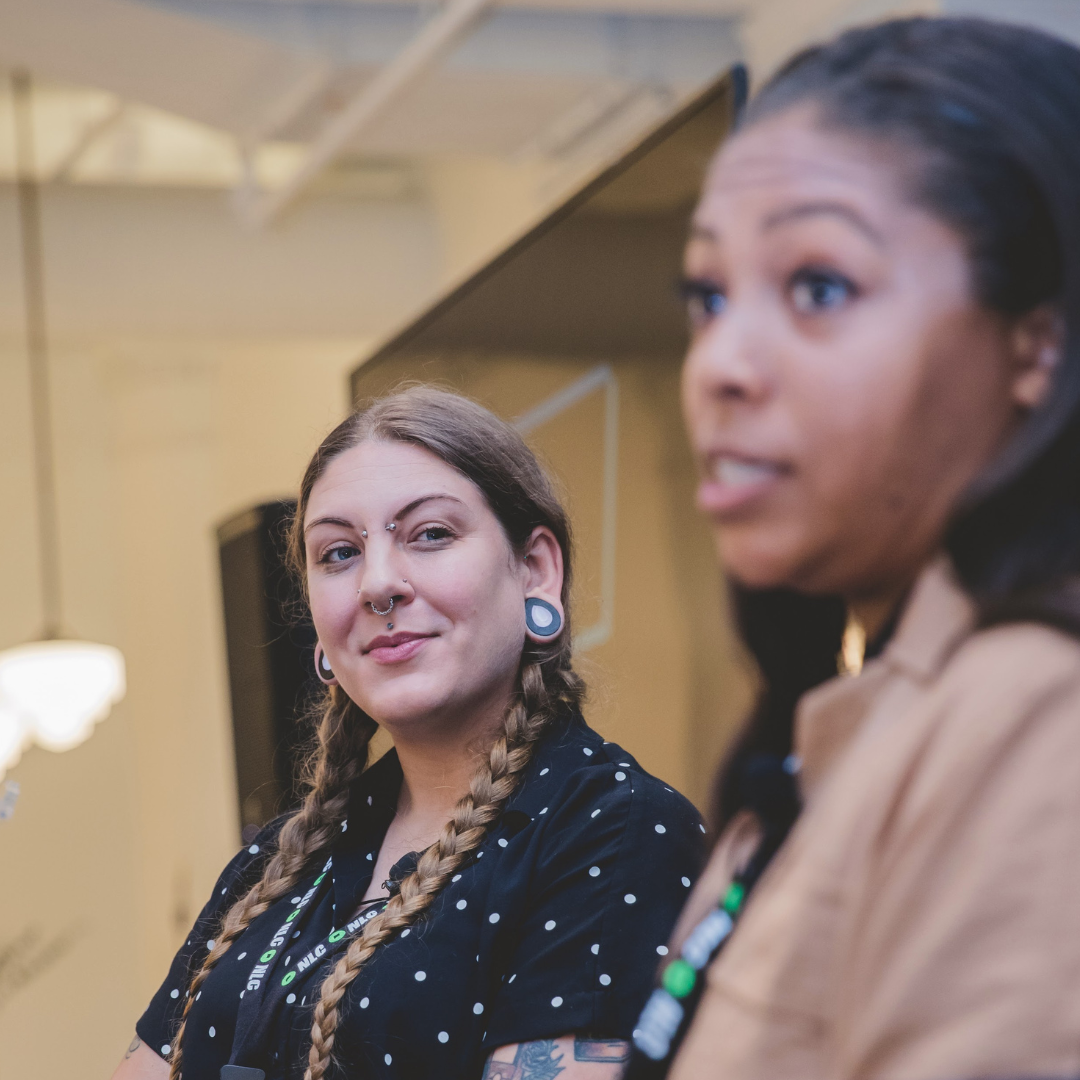 Author Kim Kelly talked with AFSCME's Paris Walker about her latest book and the untold stories of labor organizing.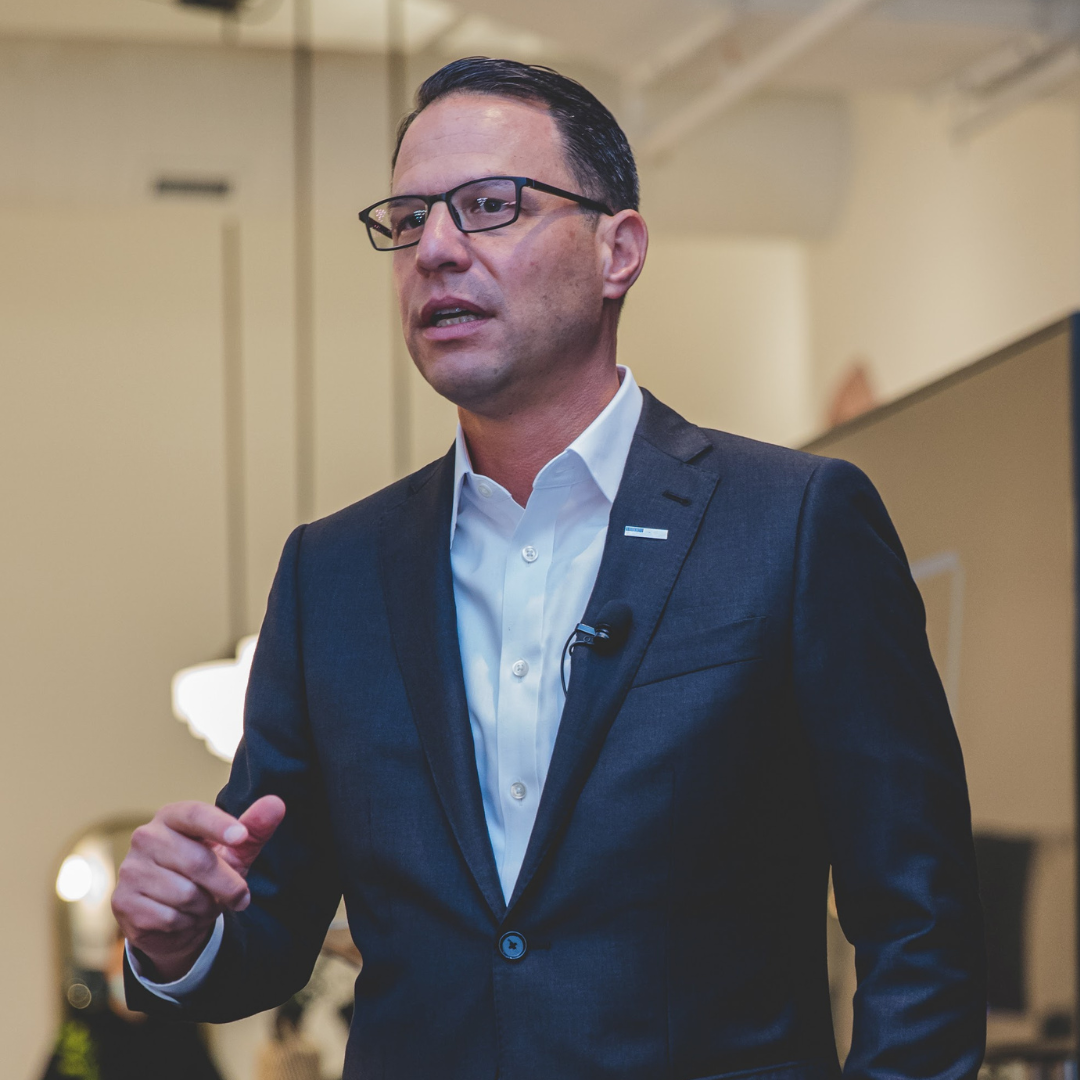 PA Governor-elect Josh Shapiro surprised attendees with a quick visit, arranged by NLC Philadelphia alumni Philadelphia Councilman Isaiah Thomas.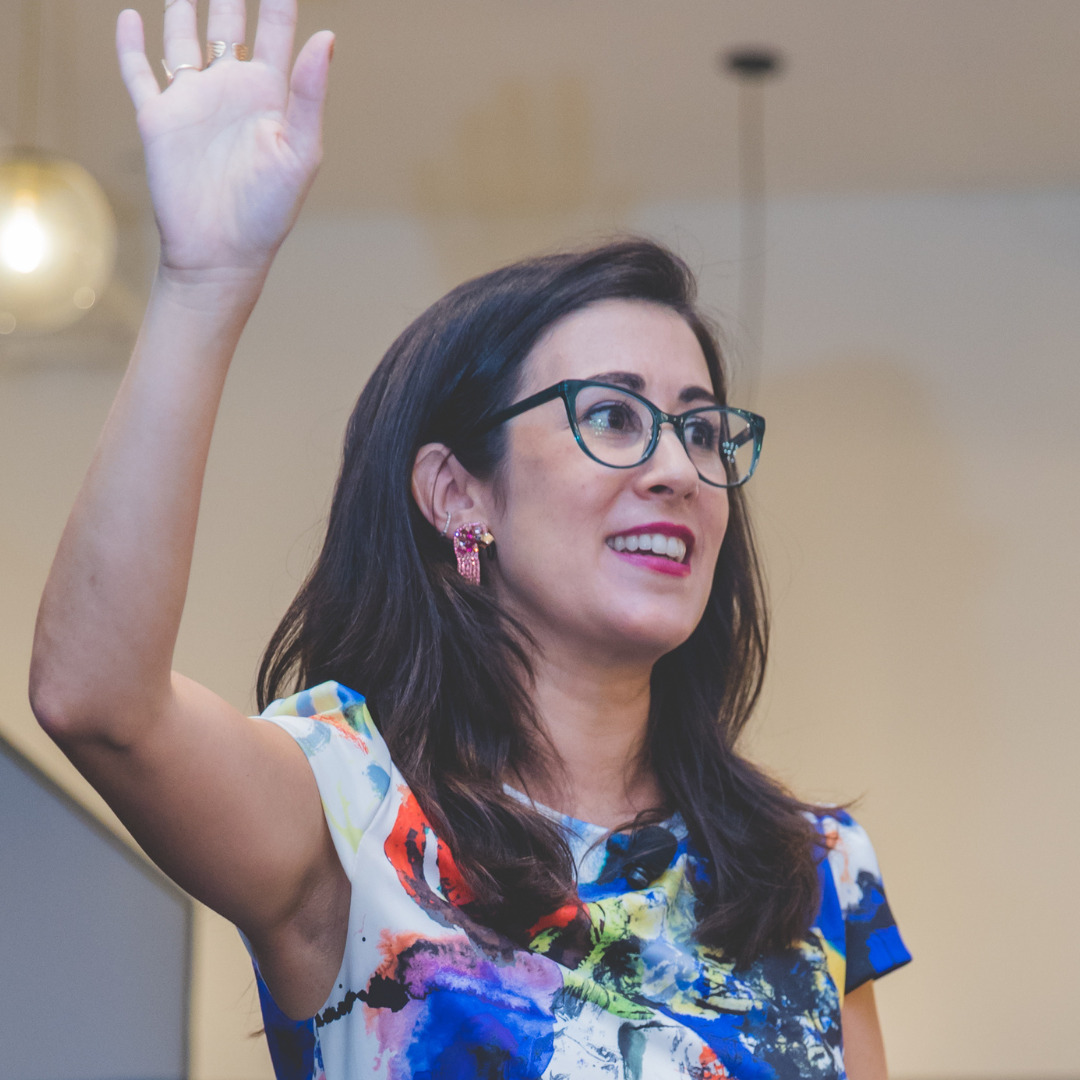 Lelia Gowland (NLC Louisiana '15) shared her story and how to embrace vulnerability and authenticity.
Alumni Joy Dixon (NLC Tallahasee '14), Veronica Simpkins (NLC San Antonio '17), and Dr. Magdala Chery (NLC New Jersey 2018) joined for the Health is Wealth Panel: Creating New Narratives for the Health of Women of Color.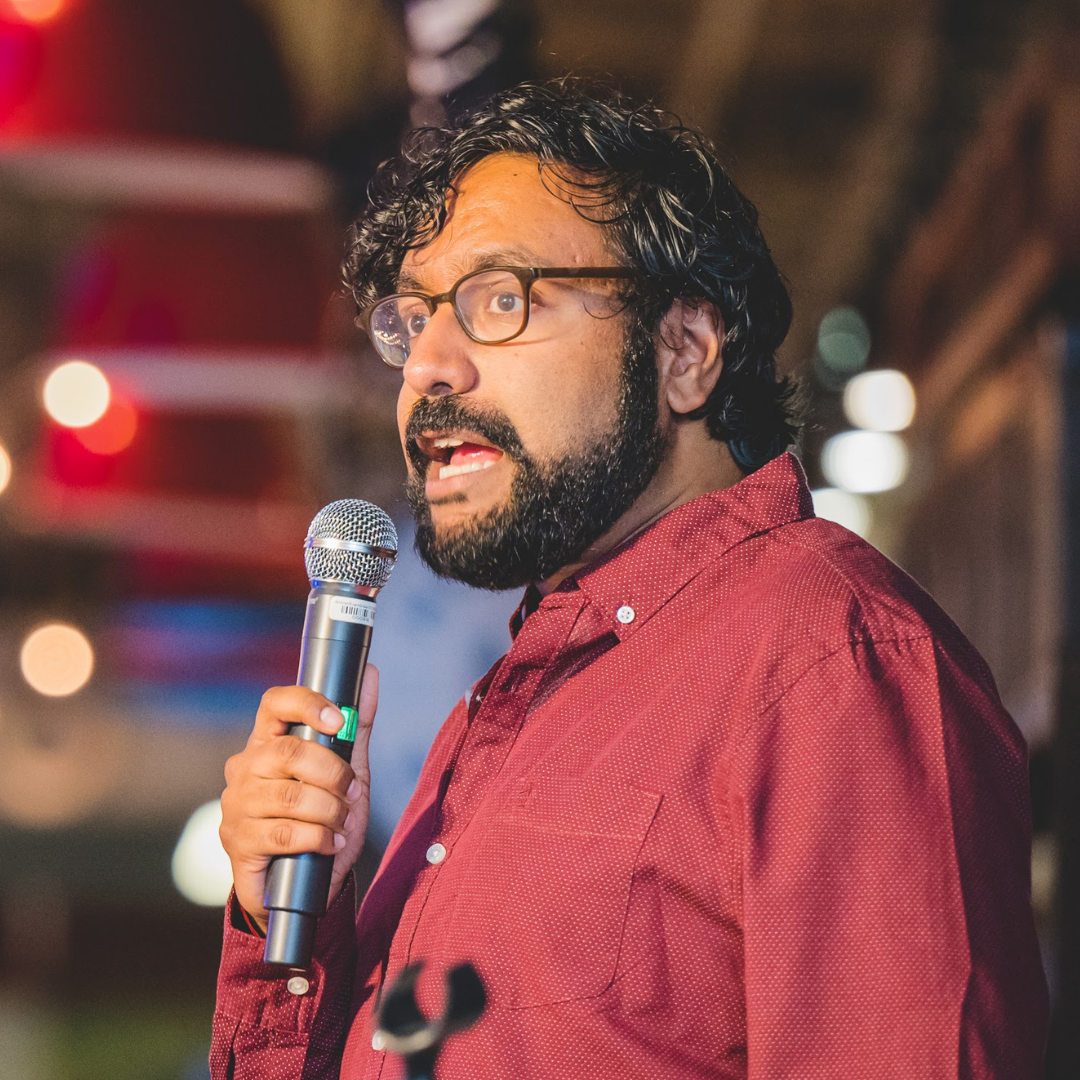 NLC Advisory Council member Hari Kondabolu ended our Awards Dinner with a comedy set.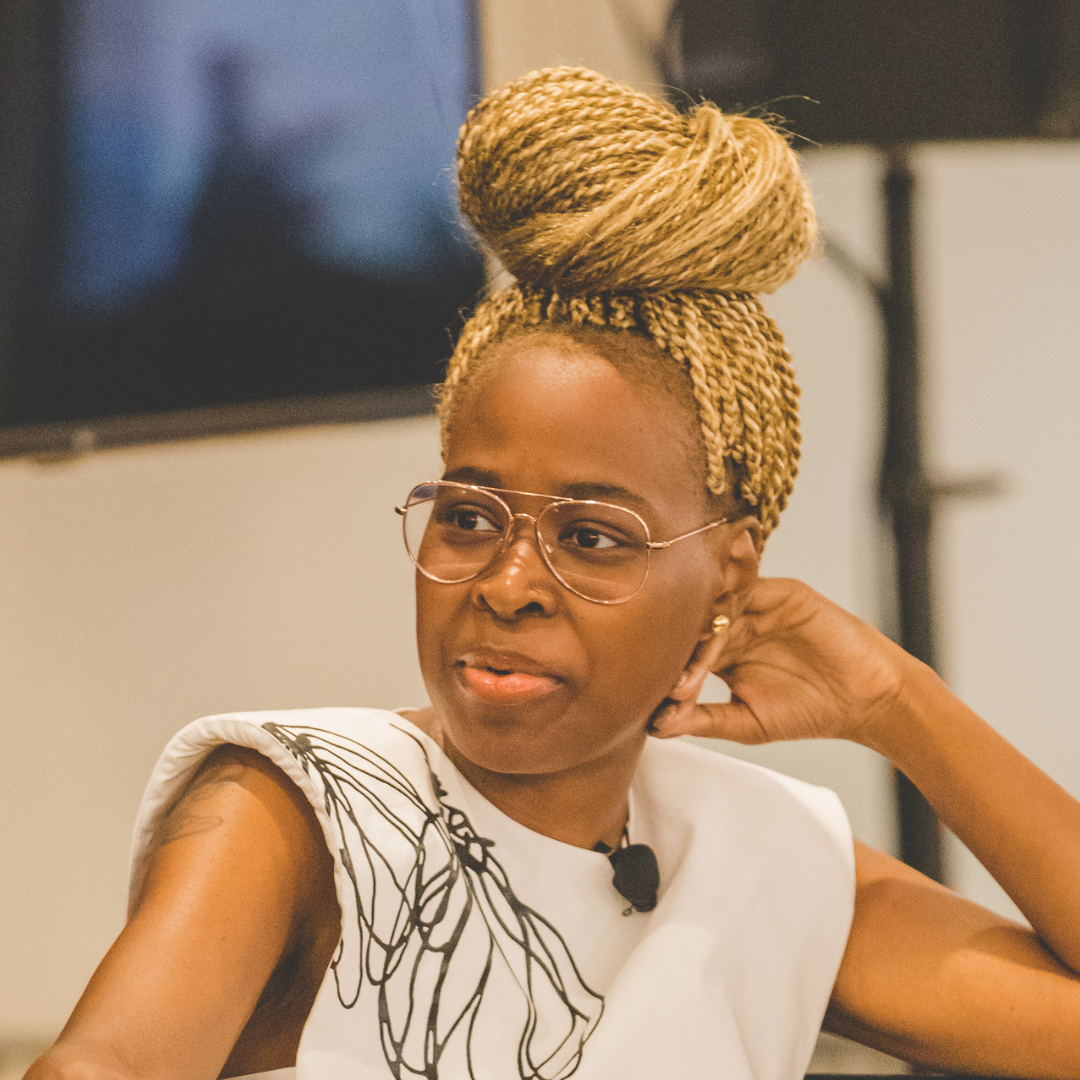 Advisory Council member Errin Haines talked about uncovering stories that are not often told in mainstream media.
New Jersey Cannabis Regulatory Commission Chair Dianna Houenou (NLC New Jersey '18) and Former Pennsylvania State Representatitve and Cannabis Entrepreneur Tony Payton Jr. (Founding Board Member of NLC New Jersey) joined NPC Chair Kellan White for the Social Justice and Cannabis Panel.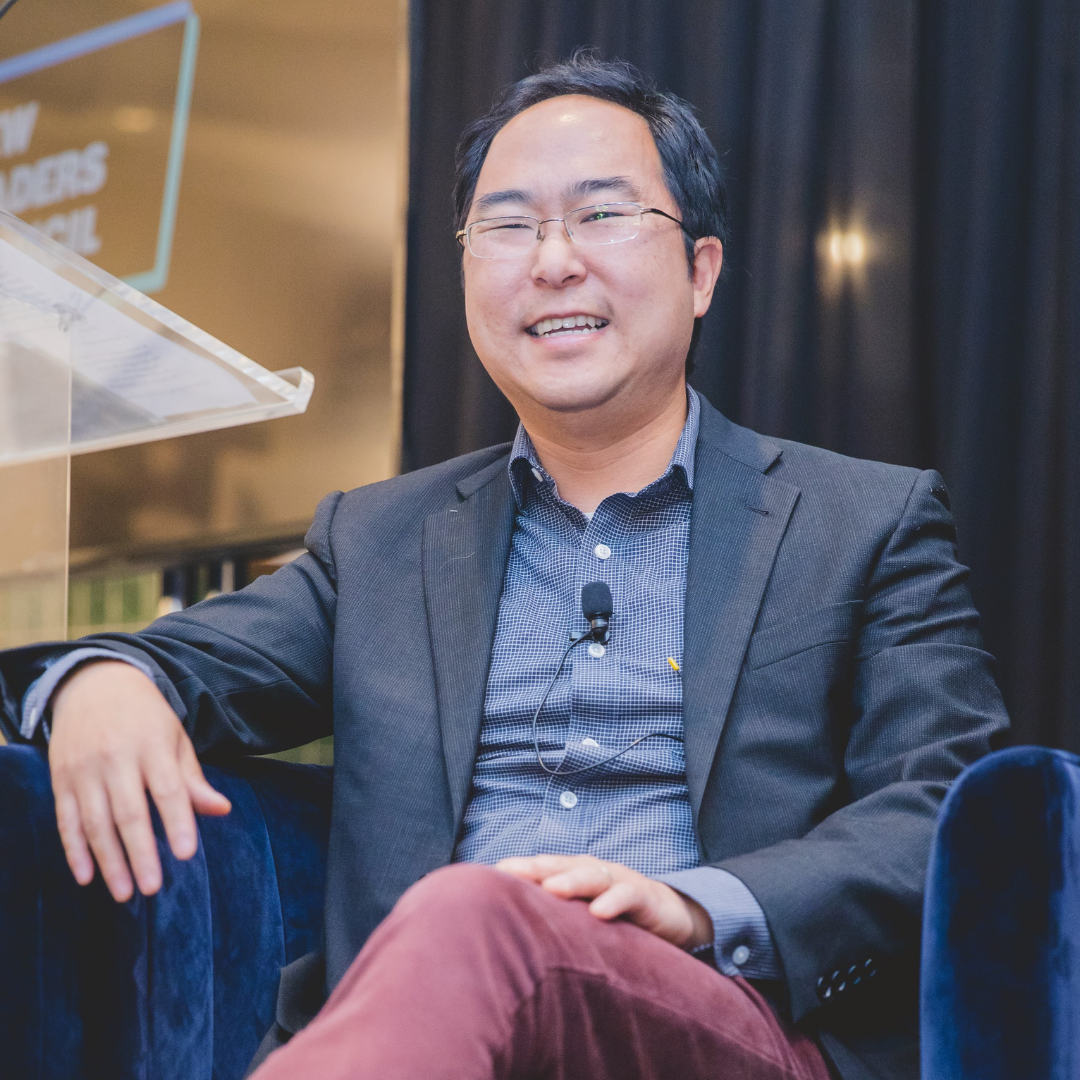 New Jersey Congressman Andy Kim joined NPC Vice-Chair MaryEllen Veliz for a Fireside Chat on defining and defying leadership.
Spark!Talks at NLC Convention
SparkTalks! are fast-paced presentations delivered by NLC alumni that cover a variety of topics and expertise. These quick bursts of inspiration educate the NLC community and give alumni the opportunity to showcase their public speaking skills while sharing their stories and ideas. A crowd favorite, Spark!Talks are always the highlight of NLC Convention.
OVER 70 NLC ALUMNI WIN IN THE 2022 ELECTIONS
Across the country, NLC alumni are winning big for their communities. Movements for social and political change don't begin and end on Election Day. NLC continously connects and uplifts the next generation ready to lead. Because of NLC's training and network, our alumni have the grit and the skills to run for office and win.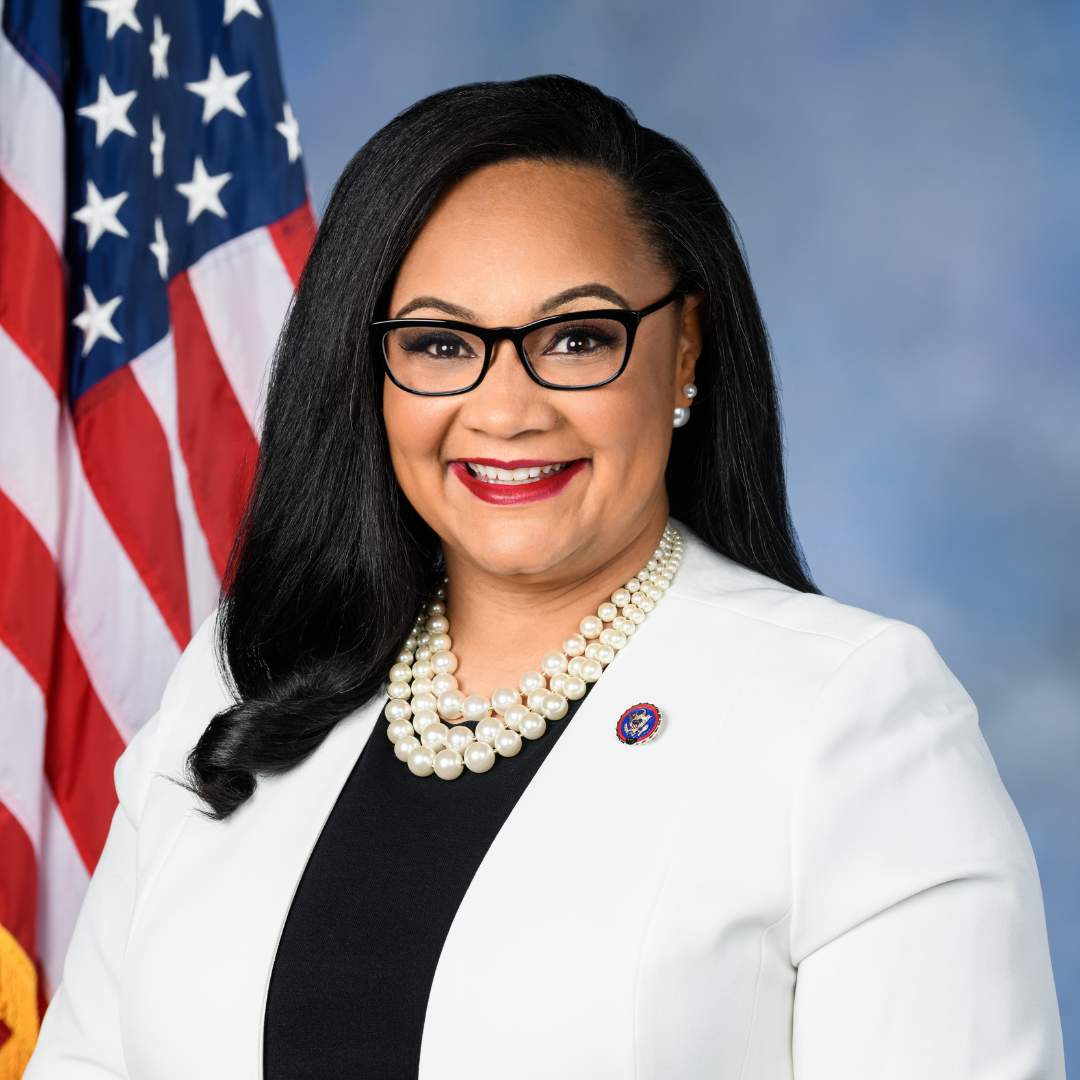 Nikema Williams (NLC Atlanta '13)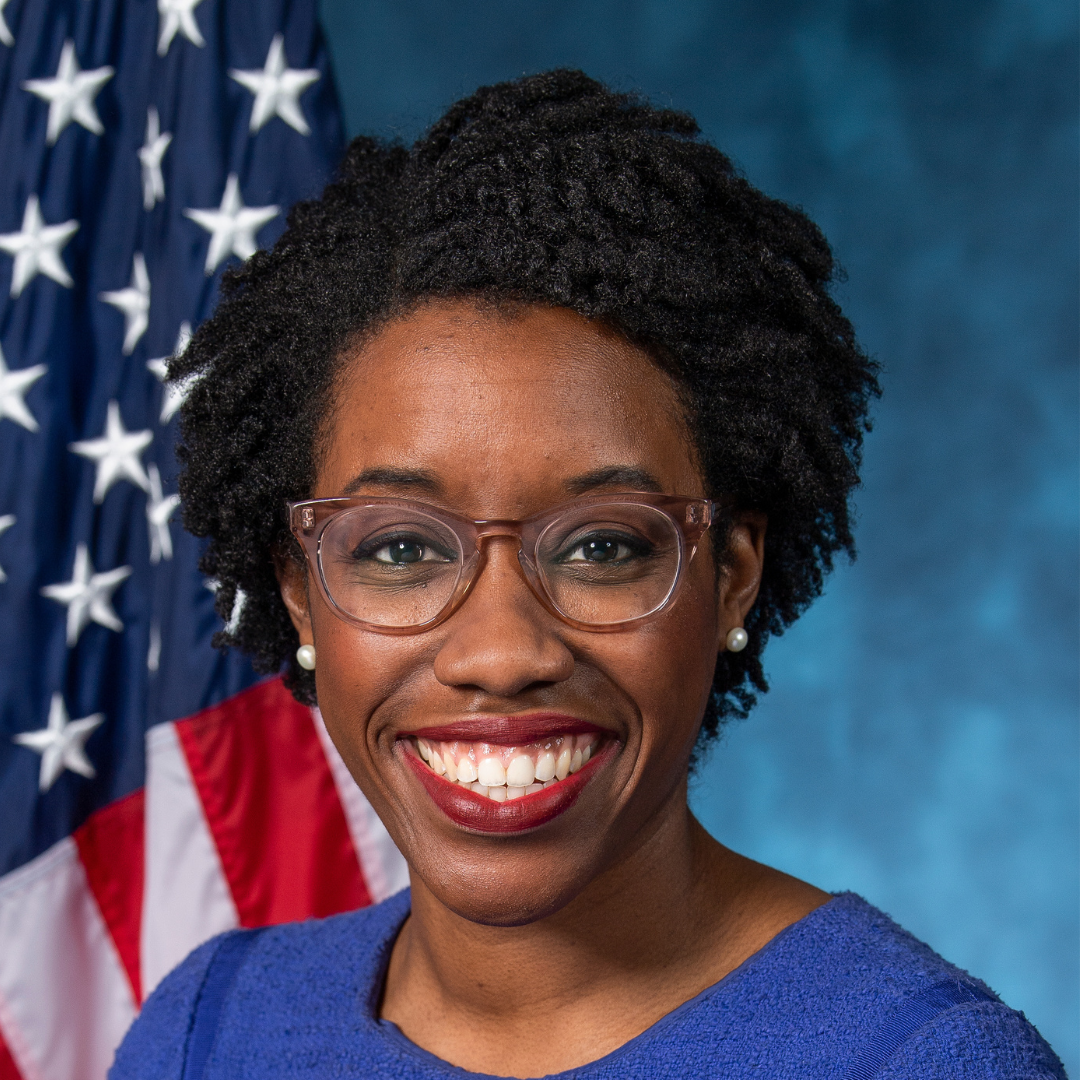 Lauren Underwood (NLC Washington DC '14)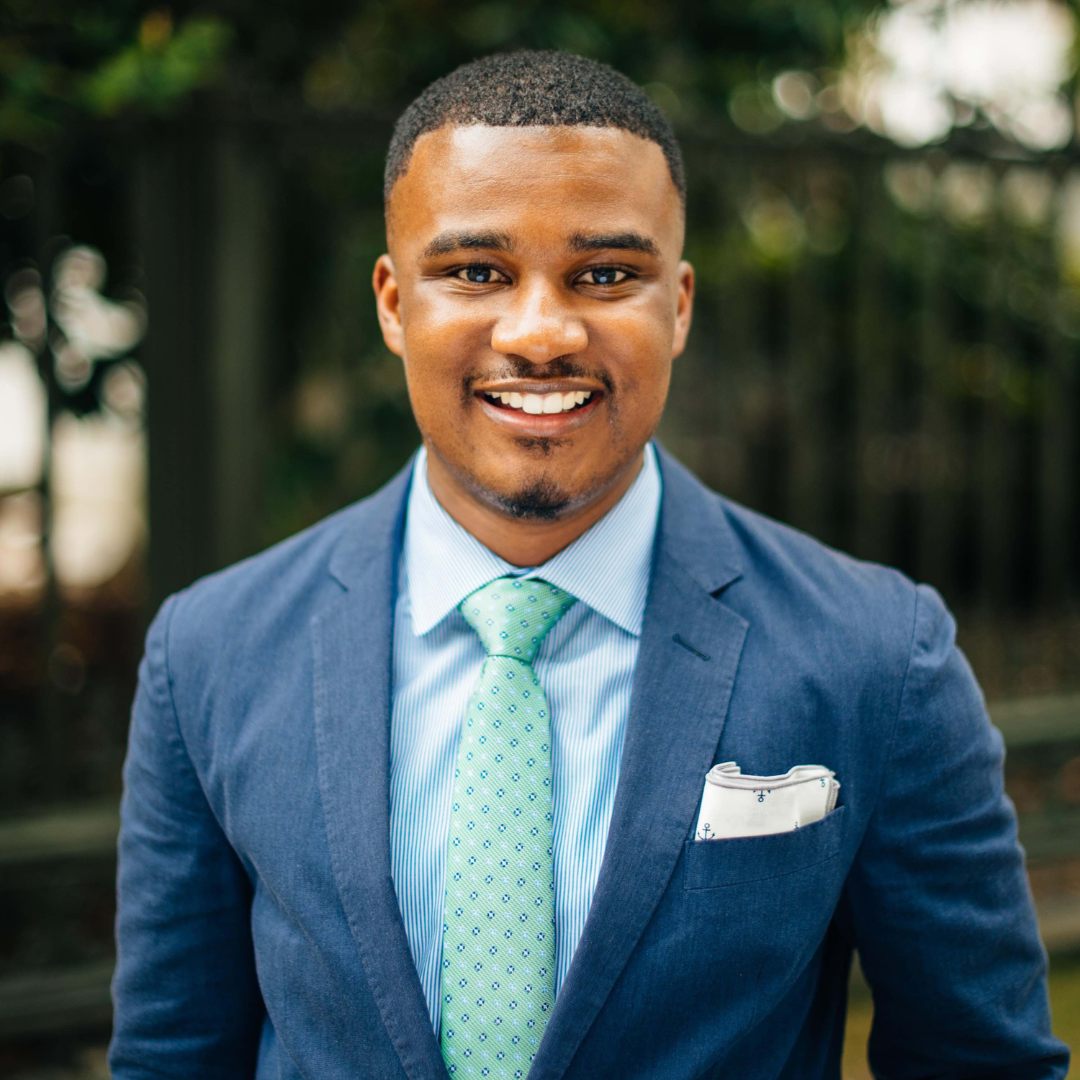 Davante Lewis (NLC Louisiana '20)
Elected as Louisiana Public Service Commissioner, the first openly LGBTQ person elected to Louisiana state government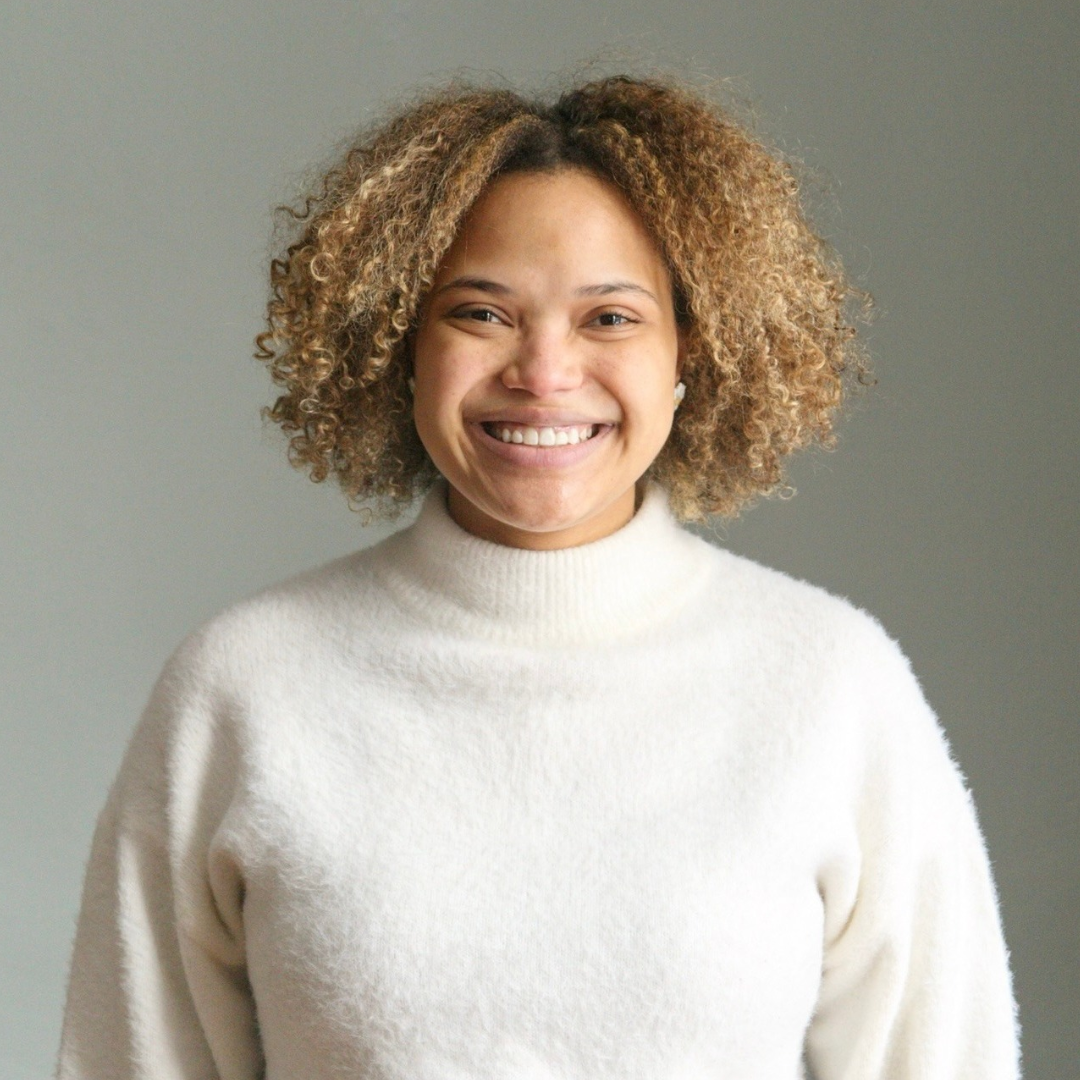 Clare Oumou Verbeten (NLC Twin Cities '17)
Elected as the first Black woman to serve in the Minnesota State Senate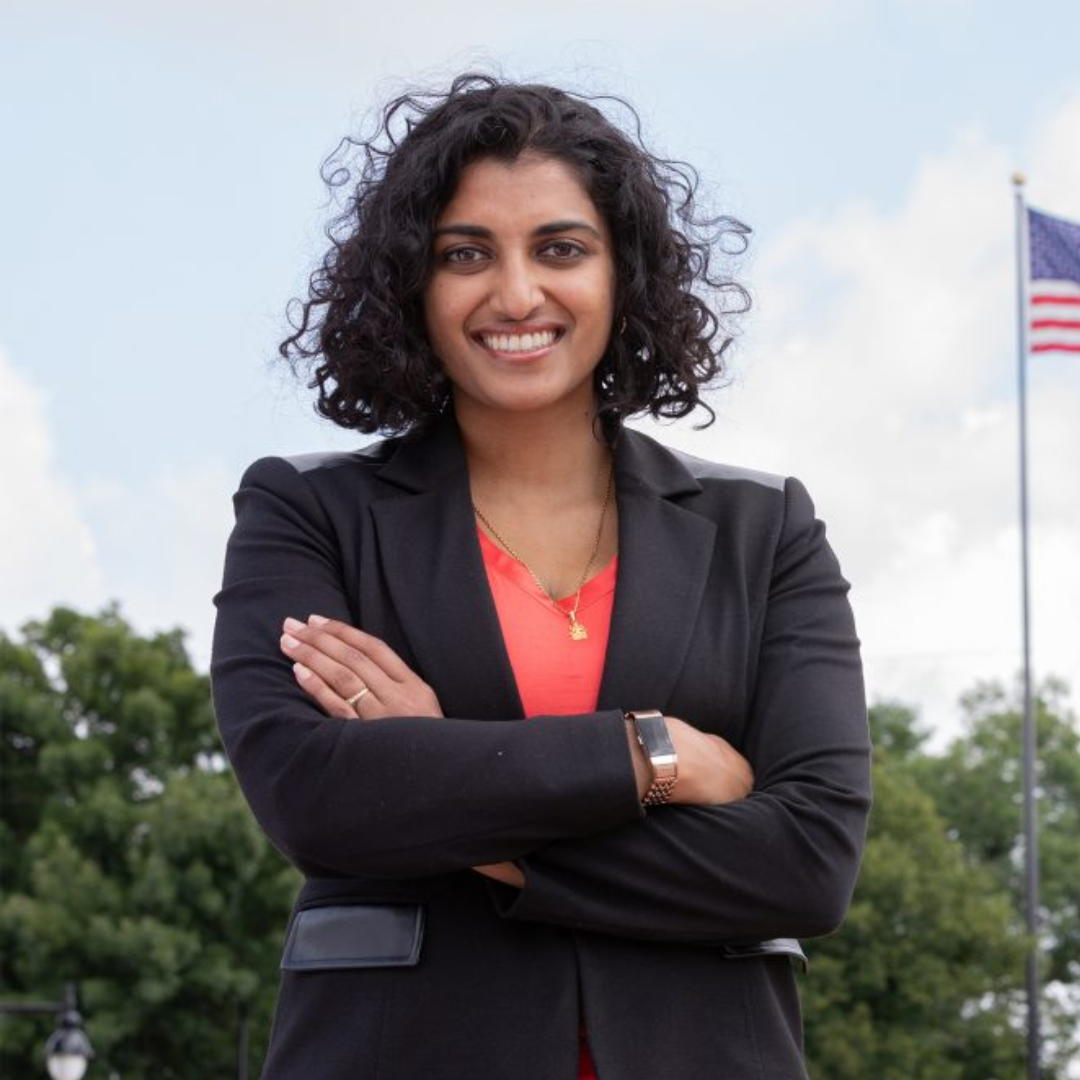 Dr. Megan Srinivas (NLC Des Moines '18)
Elected as the youngest woman of color to serve in the Iowa State House of Representatives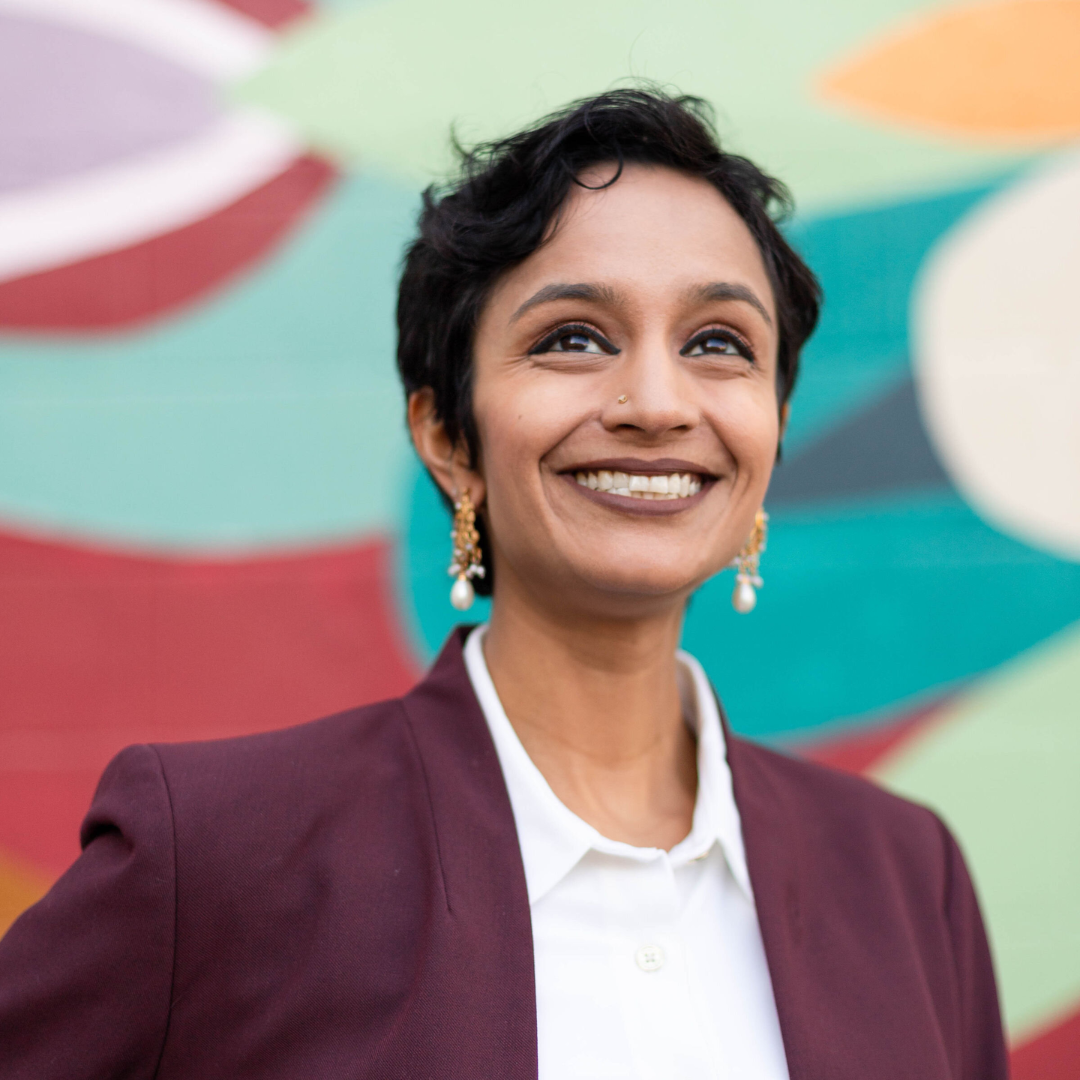 Janani Ramachandran (NLC Oakland '21)
Elected as the youngest, first South Asian, and first LGBTQ woman of color to serve on the Oakland CA City Council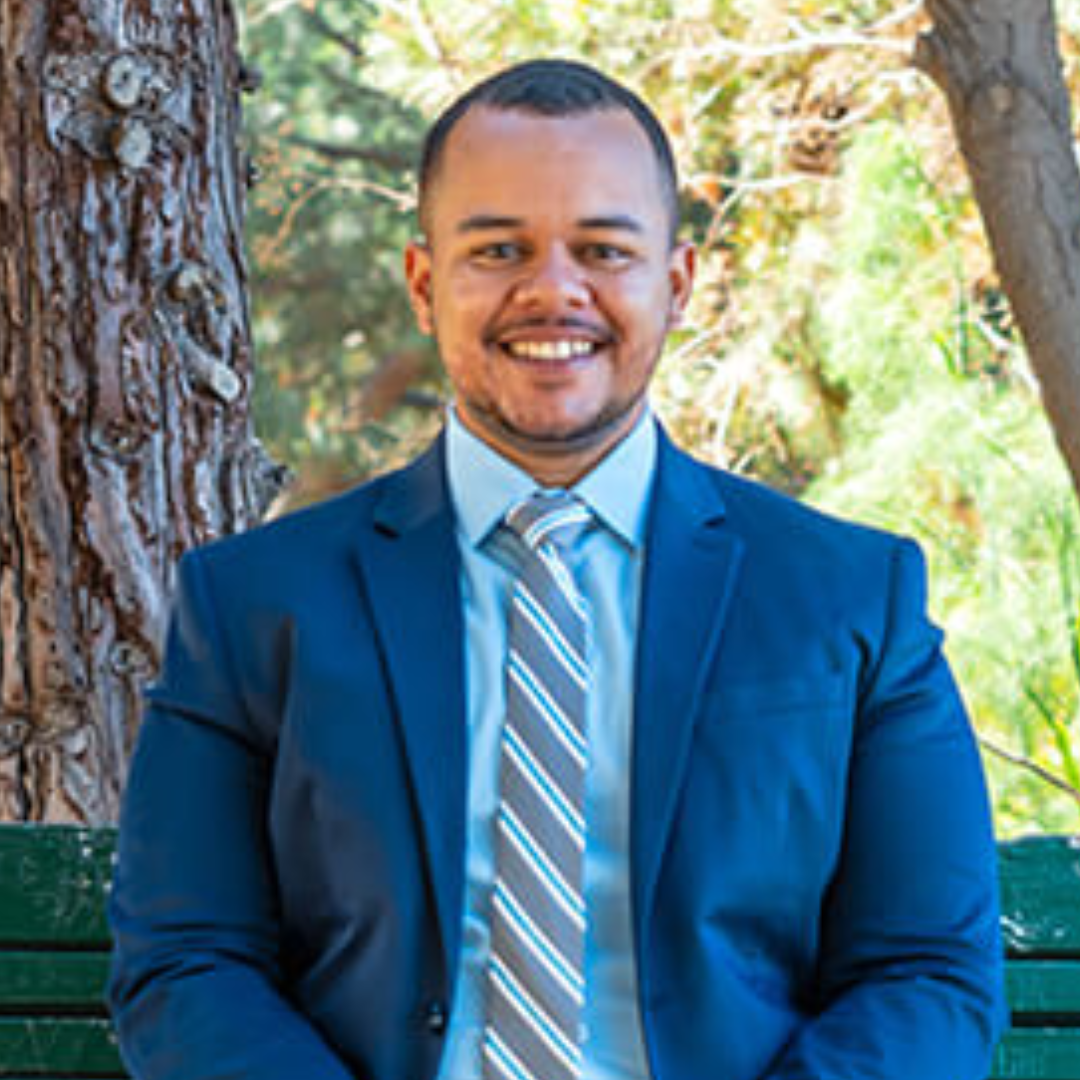 Devin Murphy (NLC San Francisco '17)
Elected as the first Black, first openly gay, and youngest person to serve as Mayor of Pinole, CA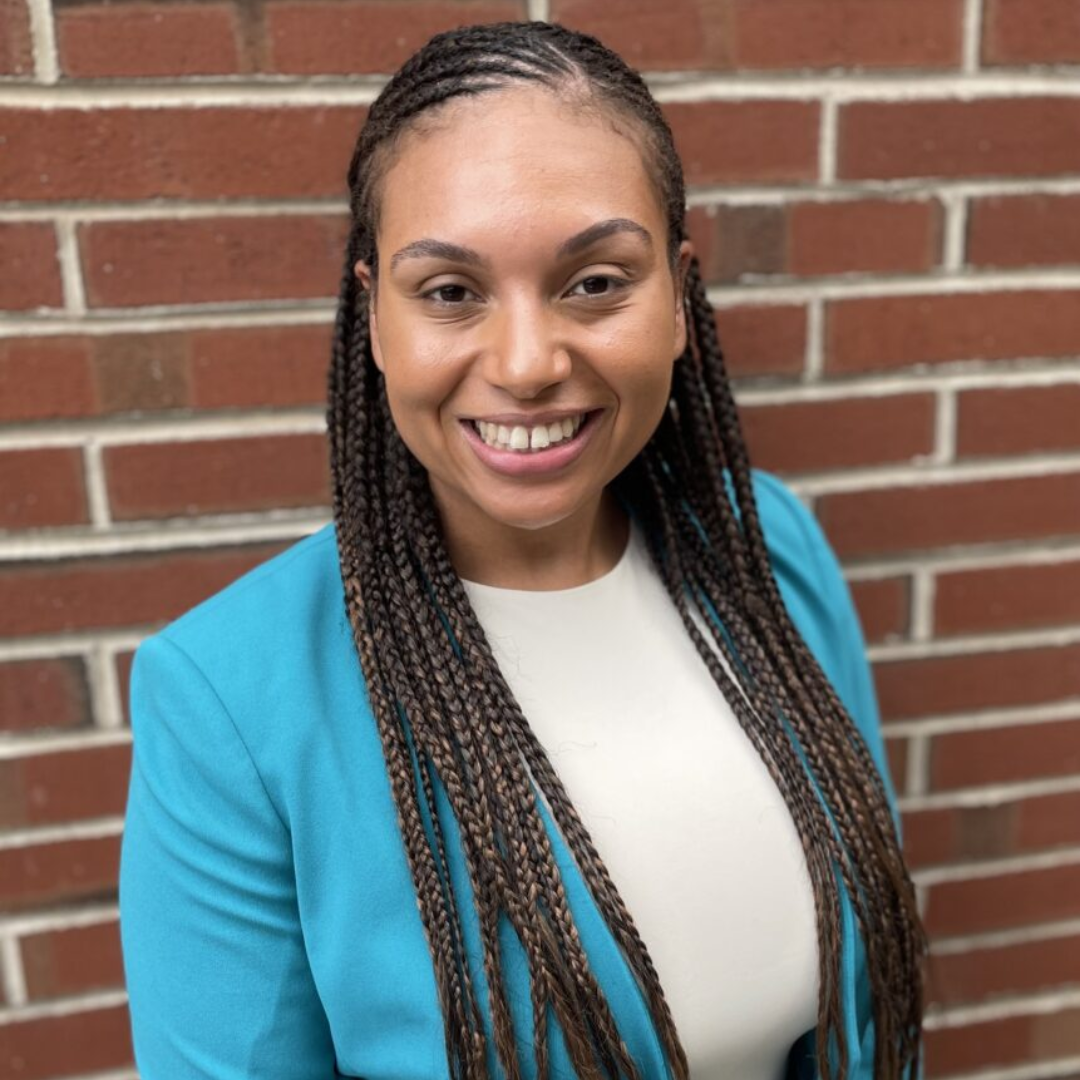 Petra Gaskins (NLC New Jersey '16)
Elected as the youngest and first Black woman to serve on the City Council in New Brunswick, NJ
EXPANDING OUR LEADERSHIP TEAM: NLC'S NATIONAL BOARD OF DIRECTORS AND ADVISORY COUNCIL
In early 2022, NLC welcomed seven new members to our National Board of Directors: Raymonde Charles, Wendy Davis, Joon Kim, Yumi Lawlor, David Lee, Prashanthi Raman, and Anne Moses. The new Board members will advance the organization's strategic plan to bolster the NLC community's collective impact.
To continue expanding our Board, we have turned to our NLC alumni for their suggestions, inviting them connect NLC with their cross-sector networks and share potential Board candidates with our online Board of Directors Suggestion Form.
This year, NLC welcomed our inaugural National Advisory Council. To continue to advance as an organization, we look to today's industry innovators and equity champions for guidance, including:
NLC advisory council
ALUMNI SPOTLIGHT: EQUITY IN PUBLIC SERVICE
NLC Columbus founder John Tannous (NLC Washington DC '16) and Zak Davidson (NLC Columbus '19) were behind-the-scenes architects for "The Columbus Promise," a program that offers Columbus city school graduates six tuition-free semesters at Columbus State Community College. It is the first universal free college program ever offered to new Columbus City School graduates. Columbus Promise has doubled Columbus City Schools' enrollment at Columbus State for 2022-23. ⁠Both John and Zak are NLC Columbus chapter leaders, advancing equity both within and outside of NLC.
Houston alumni Beth Matusoff Merfish (NLC Houston '15) and Abbie Kamin (NLC Houson '16) used their NLC relationship to spark major change in their community. After Abbie was elected to the City Council in 2019, she asked Beth for help starting the city's first Women's Commission. When the team secured the Mayor's support to create the Commission, Beth was appointed to serve as Chair. Kamin was the first person to publicly share her experience of serving on the Council while pregnant, including the lack of parental leave for City workers. Abbie and Beth worked across city sectors to write their leave ordinance, offering 12 full weeks of parental leave, plus pre-natal and infant wellness leave for within first year of baby's life. The policy was approved unanimously by the Commission. Thanks to their collaboration, 22,000 city employees now qualify for parental leave.
Thank you
MARK WALSH, NLC BOARD OF DIRECTORS CHAIR
CANDACE STANCIEL, NLC BOARD OF DIRECTORS VICE CHAIR
As we look back over 2022, what New Leaders Council Fellows and alumni have accomplished this year astounds! Your support ensures NLC develops, supports, and trains over 500 leaders in our network annually. It is because of your investment that we continue to create a more equitable future.
Our leadership model works, and our alumni are the proof. Your donation supports equity-minded entrepreneurs, people-centered public servants, determined organizers, and creative care providers. Whether they are aiming for elected office or they are one of the thousands of thought-leaders shaping the national conversation, when you support our network, you uplift incredible changemakers so that they may do good in their communities. Because of your gifts, they can access the key to their leadership journey: NLC.
There is no other organization like NLC. We are the premier leadership pipeline poised to build our communities' next bench of cross-sector leaders.
NLC alumni are making tremendous waves today, but their journey started years ago when they were Fellows in the NLC Institute. Because we invested in them then, our country can experience their impact now.
We are ready to catalyze the next generation of leaders with your ongoing support. It is your generous contributions that ensure NLC propels leaders who continue the fight for progress! Click here to support NLC with your year-end contribution – both in celebration of this year's work and all that's to come.
You can learn more about the leaders guiding NLC on our website. Our financial statements are also available online. If you have any questions, we would love to hear from you at [email protected].