2022 NLC Convention Speakers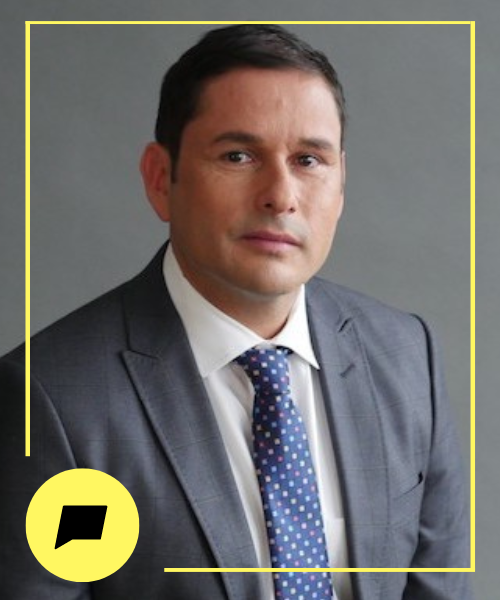 Raul Alvillar – 1630 Fund
Raul M. Alvillar, chair of the Sixteen Thirty Fund Board, is a senior executive with two decades of expertise in external affairs, strategic planning, community relations, and political affairs. Raul was the New Mexico State Director for the Biden campaign in 2020. Raul also served as the National Political Director at the Democratic National Committee (DNC) where he led political strategy, managed all of the organization's relationships at the national, state and local level and collaborated with decision makers to disseminate Democratic priorities. Prior to the DNC, Raul served in several roles for President Barack Obama's administration including as Associate Director of the White House's Office of Public Engagement and as the Senior Advisor and Congressional Relations Officer for the U.S. Department of Housing and Urban Development
In 2007 Raul began his journey with then-Senator Obama as the 52nd hire on the campaign. He performed a variety of roles including Arizona State Director. Raul's professional path included serving as Deputy National Political Director at Senator John Kerry's Keeping America's Promise PAC. Raul has been a guest commentator on Fox News, CNN, CNN en Español. He has been featured in The NewYork Tmes, The Blade, Politico, USA Today among others. Raul is a native of New Mexico.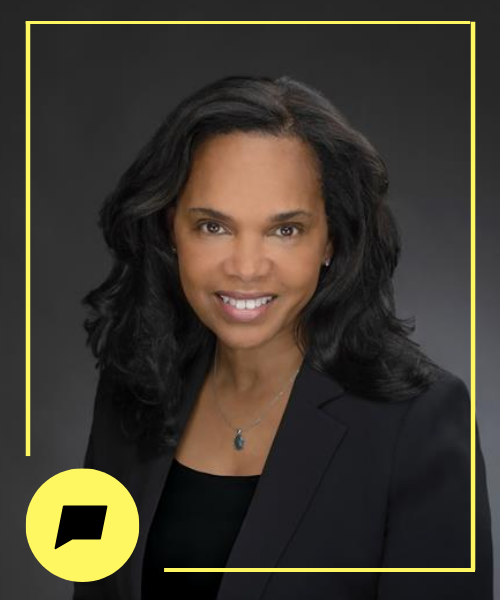 Priscilla Sims Brown – President and CEO of Amalgamated Bank
Priscilla Sims Brown is the President and Chief Executive Officer of Amalgamated Bank. Ms. Brown is a multi-national board director and C-suite executive with 30 years of financial services experience. Prior to joining Amalgamated Bank she was the Group Executive for Marketing and Corporate Affairs at Commonwealth Bank of Australia, where she focused on rebuilding trust and pride in the bank with direct responsibility for end-to-end marketing, branding, stakeholder insights, government and public affairs, and environment and social policy.
Prior to Commonwealth Bank, Ms. Brown held senior positions at AXA Financial, Inc., Sun Life Financial, and Lincoln Financial Group. She has advised several digital startups and served as the Chief Executive Officer of Emerge.me, a digital health insurance broker.
She was a member of the AXA Financial US Executive Committee, serving as Chief Marketing Officer (CMO), where she directed all aspects of US marketing and led global digital marketing initiatives. Prior to AXA Financial, Ms. Brown served as CMO at AmeriHealth/Caritas, where she developed a new go-to-market strategy for the largest Blue Cross/Blue Shield Medicaid company in response to the Affordable Care Act. At Sun Life, Ms. Brown served as CMO and Chief Strategist, where she negotiated and managed Sun Life Stadium naming rights, Pro Bowl, Super Bowl and other major events with the Miami Dolphins NFL football team.
During her 18-year tenure at Lincoln Financial Group, Ms. Brown held numerous leadership positions where she integrated acquired companies, established new businesses and led the consumer brand. She established the firm's first investment management profit center, targeting midsized insurance companies. She also started and chaired Lincoln's first family of standalone mutual funds and served as president of the broker-dealer. Ms. Brown also led the investor relations function, before expanding her responsibilities to include corporate and strategic marketing.
For the past three years, she served as a member of the Board of Trustees of Teachers Insurance and Annuity Association of America ('TIAA'), a US Fortune 100 financial services firm with over $1.2 trillion in assets under management. She served on the TIAA Investment, Nominating and Governance, and Corporate Governance and Social Responsibility committees, as well as Trustee and CEO selection subcommittees.
Ms. Brown's personal and professional experiences have enabled her to reach across cultural boundaries to ensure collaboration among diverse teams and drive successful outcomes for organizations.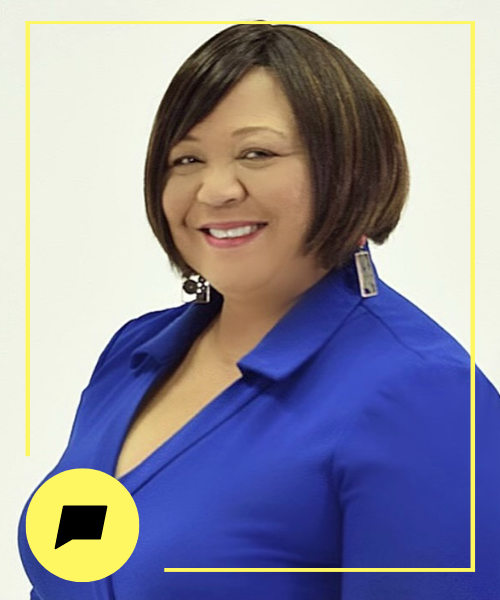 Sandy Clark – CEO of StoryCorps
As Vice President for News and Civic Dialogue at WHYY in Philadelphia since 2016 and a member of the executive team, Sandra "Sandy" Clark led WHYY's news operation across all platforms, including radio, TV, web and digital, and works collaboratively with teams across the enterprise to expand and diversify local audiences and national program carriage, grow revenue and build membership, and amplify the station's brand and positioning. She is a leading voice in journalism, challenging norms and practices that create barriers to building trust and meaningful, sustainable connections with communities. She is credited as the primary driver of the station's diversity, cultural competency, community engagement, and trust-building efforts. Under her guidance, WHYY's newsroom went from 19% to 45% BIPOC in four years. Her innovative mutual-aid engagement approach with local content creators and communities of color has drawn national recognition as models for stations across the country.
As Managing Editor at The Philadelphia Inquirer prior to joining WHYY, Sandy was a member of both the Executive Committee and the newsroom senior leadership team, facilitating ethical collaboration between the business and editorial sides of the company as founder of the cross-departmental Innovation team. She led the paper to a 2014 Pulitzer Prize for Criticism. Sandy previously served in several other roles at the Inquirer, having begun her career there in 1983.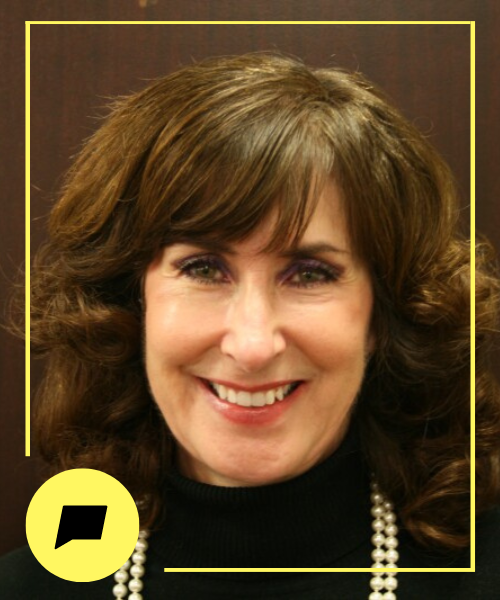 Joanna Grossi – AARP Pennsylvania State President
Joanne Grossi is AARP Pennsylvania's State President. In her role, she helps shape AARP's strategic priorities, build community partnerships with key decision makers, and serve as AARP's principal volunteer spokesperson in Pennsylvania.
Grossi has more than 30 years' experience in public health, public policy and legislative affairs to her new position. Most recently, she served as a Regional Director for the U.S. Department of Health and Human Services where she worked with federal, state and local officials in Pennsylvania, Delaware, Maryland, Virginia, West Virginia and the District of Columbia on a wide range of health and social services issues.

Grossi also has strong ties to Pennsylvania state government. She served as the first Director of the Office of Women's Services in the Department of Public Welfare (now the Department of Human Services), and as a Deputy Secretary for Health Promotion and Disease Prevention in the Pennsylvania Department of Health, both under former Governor Ed Rendell. Prior to joining state government, Grossi served 13 years as a Senior Technical Advisor in the Bureau of Global Health at the United States Agency for International Development, where she oversaw international health programs in developing countries. Earlier in her career, she worked on the staffs of Pennsylvania Congressman Peter Kostmayer and Ambassador Millicent Fenwick at the American Embassy in Rome, Italy.
Grossi earned a master's degree in International Public Policy at the Johns Hopkins University School of Advanced International Studies and completed additional graduate education at the Johns Hopkins School of Public Health and Hygiene. She also holds a BA degree in Journalism from Temple University. Grossi currently lives in Philadelphia, where she also serves as a caregiver for her father.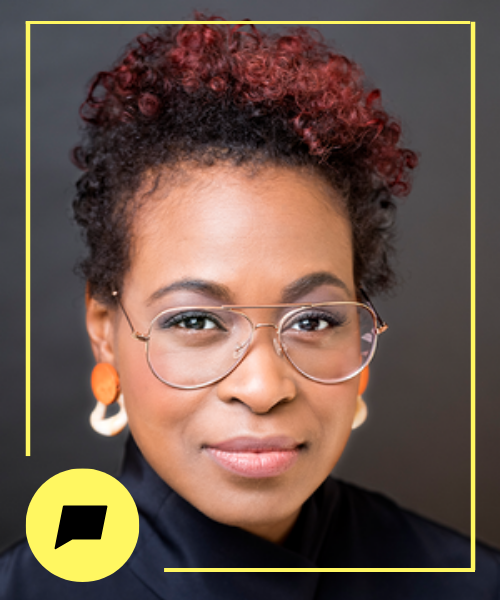 Errin Haines – editor at large and a founding mother of The 19th
Errin Haines is editor at large and a founding mother of The 19th, a nonprofit, independent newsroom focused on the intersection of gender, politics and policy. She is also an MSNBC Contributor. Prior to joining The 19th, Errin was national writer on race and ethnicity for The Associated Press. She has also worked at The Washington Post, the Los Angeles Times and Orlando Sentinel. Errin's expertise on issues of race, gender and politics make her a sought-after voice and thought leader in her industry. She has taught classes on race, gender and the 2020 election at the Georgetown University Institute of Politics and Princeton University. Errin is currently writing her first book, TWICE AS GOOD, exploring the growth of Black women's power and leadership through Vice President Kamala Harris' historic ascent and the rise of other notable trailblazers boldly asserting their roles in American democracy and society. A native of Atlanta, Errin is based in Philadelphia.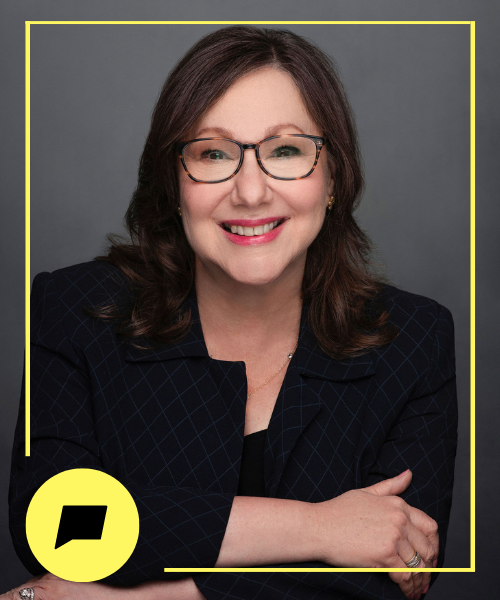 Gail Hoffman – Voice of the People
Gail Hoffman, President of The Hoffman Group, is a public affairs strategist and consultant for Voice of the People (VOP). She has served in federal and state government, including in the Clinton White House and in the U.S. Justice Department under Attorney General Janet Reno. Gail has played leadership roles in presidential campaigns (including in the war room), in nonprofit organizations and advocacy efforts. She has been instrumental in shaping the public debate and winning historic victories – from outlawing torture, to enactment of the landmark Brady background check law and the 1994 assault weapons ban.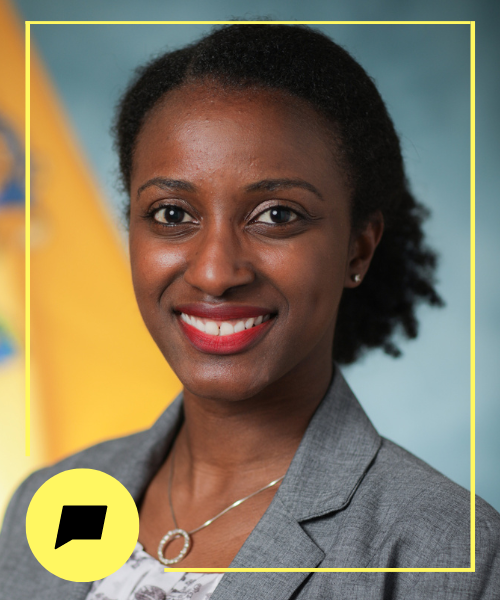 Dianna Houenou —
NLC New Jersey 2018; Chairperson, New Jersey Cannabis Regulatory Commission
Dianna Houenou served as senior policy advisor and associate counsel in Governor Phil Murphy's office prior to be appointed to the New Jersey Cannabis Regulatory Commission. In that capacity she advised the governor on policy and legislative issues concerning criminal justice, military and veterans, community affairs, and immigrants' rights. She also played a significant role in establishing New Jersey's Office of New Americans and advancing the Murphy administration's criminal justice priorities, including expungement reform and cannabis legalization. Additionally, she supported multiple executive branch departments in developing and implementing legislation, executive orders, and new policy initiatives.
Before joining New Jersey state government, Chairwoman Houenou was policy counsel with the American Civil Liberties Union of New Jersey (ACLU-NJ) where she developed legislative-focused strategies for ACLU-NJ advocacy campaigns. As part of that function she led the organization's coalitions advocating for cannabis legalization and Newark police reform.
In addition to her role in setting New Jersey on the path to legalizing cannabis with focus on social justice, evidence of her successful work is found in the law restoring voting rights for people on probation and parole, the law requiring the state's attorney general to investigate police-involved deaths, and the establishment of Fair and Welcoming policies in local towns and State government.
She earned her bachelor's degree in chemistry and Afro-American studies from the University of North Carolina at Chapel Hill, and her juris doctor from the University of North Carolina School of Law.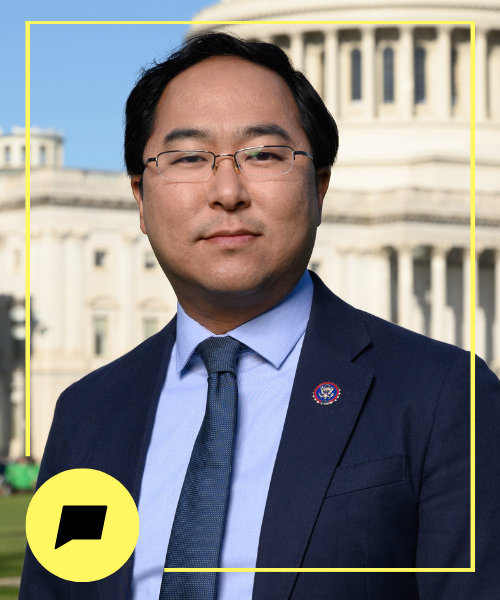 Rep. Andy Kim – Congressman, New Jersey District 3
Congressman Andy Kim represents the Third Congressional District of New Jersey. and has dedicated his life to serving the country. He has worked as a career public servant under both Democrats and Republicans, having served at USAID, the Pentagon, the State Department, the White House National Security Council, and in Afghanistan as an advisor to Generals Petraeus and Allen. In the House of Representatives, Congressman Kim is working on an agenda to bring this country together and strengthen its national and economic security. He supports strong measures that boost our economy by investing in small businesses and innovation, creating fairness and opportunities for working families, and honoring America's promises to military families and veterans.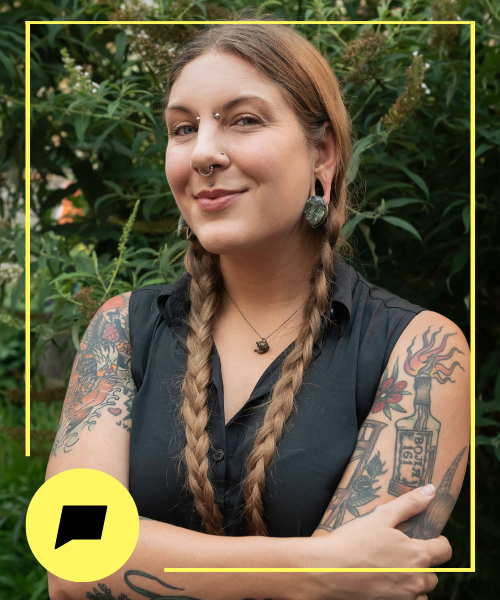 Kim Kelly – Author and Labor Advocate
Kim Kelly is an independent journalist, author, and organizer. She has been a regular labor columnist for Teen Vogue since 2018, and her writing on labor, class, politics, and culture has appeared in The New Republic, The Washington Post, The New York Times, The Baffler, The Nation, the Columbia Journalism Review, and Esquire, among many others. Kelly has also worked as a video correspondent for More Perfect Union, The Real News Network, and Means TV. Previously, she was the heavy metal editor at "Noisey," VICE's music vertical, and was an original member of the VICE Union. A third-generation union member, she is a member of the Industrial Workers of the World's Freelance Journalists Union as well as a member and elected councilperson for the Writers Guild of America, East (WGAE). She was born in the heart of the South Jersey Pine Barrens, and currently lives in Philadelphia with a hard-workin' man, a couple of taxidermied bears, and way too many books.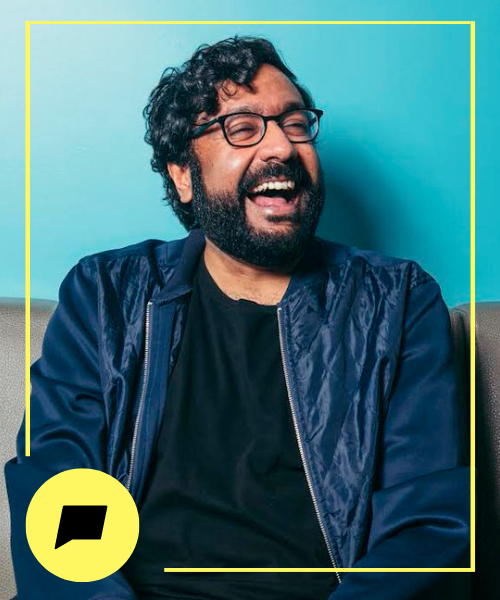 Hari Kondabolu – Comedian
Hari Kondabolu is a comedian, writer and podcaster based in Brooklyn, New York.
His 2018 Netflix special, Warn Your Relatives, has been described as "an incisively funny and formally adventurous hour that reveals a comic in command of his powers." The special was named on many "Best of" lists, including for Time, Paste Magazine, Cosmopolitan, E! Online, and Mashable. He was also named one of 2018's "Comics To Watch" by Variety.
In 2017, his truTV documentary The Problem with Apu was released to critical acclaim and spurred a global conversation about race and representation. The Nation called it "a devastating critique of the ultimate comedic sacred cow: The Simpsons." It is now used in high school, college and grad school curriculums around the U.S.
Hari has also released two comedy albums, Waiting for 2042 and Mainstream American Comic with legendary indie rock label Kill Rock Stars. Additionally, he has performed on such shows as Conan, Jimmy Kimmel Live, and The Late Show with David Letterman among many others. He is also a former writer and correspondent on the much-loved FX show Totally Biased with W. Kamau Bell.
A regular on the public radio, Hari is a panelist on the NPR game show Wait Wait…Don't Tell Me. As a podcaster, he co-hosted the popular Politically Reactive with dear friend W. Kamau Bell. Additionally, he co-hosts what he politely describes as a "pop up podcast," The Untitled Kondabolu Brothers Podcast with his younger brother Ashok ("Dap" from HBO's Chillin' Island and defunct rap group Das Racist.)
But Hari isn't just funny. He has a background in advocacy and organzing too. Hari attended both Bowdoin College and Wesleyan University, graduating from the former institution with a B.A. in Comparative Politics. A former immigrant rights organizer in Seattle who worked under the leadership of now-Congresswoman Pramila Jayapal, Hari also earned a Masters in Human Rights from the London School of Economics in 2008. He was the Artist In Residence at NYU's APA Institute for the 2014-2015 Academic Year and at Shangri La Museum in Honolulu in 2018.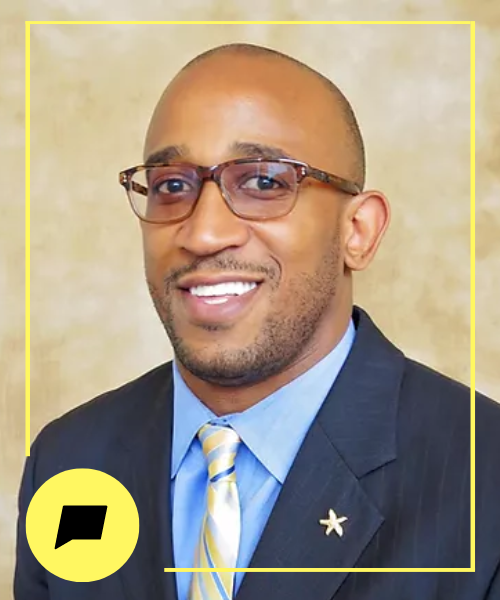 Tony J. Payton Jr. — Former State Representive , Cannabis Entrepreneur and Advisor
Tony J. Payton Jr. is a Former PA State Representive 2006-2012, Lobbyist, Start up Executive Team Member, Cannabis Entrepreneur and Advisor. In the Pennsylvania House of Representatives, he represented the 179th legislative district encompassing the historic communities of Frankford, Oxford Circle, Hunting Park, Olney and Feltonville. He was elected in 2006.
Before Rep. Payton was elected to the Pennsylvania House of Representatives, he worked as a housing counselor at United Communities in South Philadelphia where he educated low-income families on personal finance to help them achieve homeownership. It was through this work that Rep. Payton realized his desire for public service and consequently, pursued and won a seat in the Pennsylvania General Assembly, making him the youngest elected official in the Commonwealth at the time.
During his tenure in the General Assembly in 2006, Rep. Payton was at the forefront of education reform in Pennsylvania. He introduced legislation to create the Pennsylvania Youth Commission and authored the REACH Scholarship Initiative. He served on the Human Services Subcommittee on Mental Health as the Democratic Chair, the Professional Licensure Committee, the State Government Committee as the Democratic Secretary and also was the Democratic Chair of the Transportation Subcommittee on Railroads.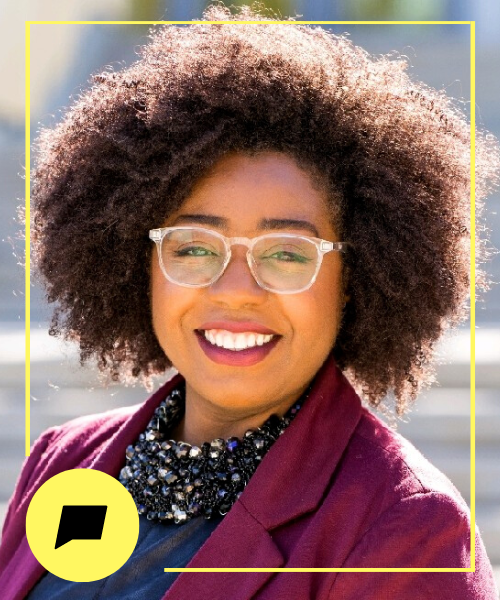 Crystal Pruitt — NLC New Jersey 2015;
External Affairs Lead, Atlantic Shores Offshore Wind; Councilwoman At Large, Franklin Township New Jersey
Crystal Pruitt was born and raised in Franklin Township, Somerset County NJ. From an early age, Ms. Pruitt has had a strong commitment to social justice, behavioral health, and criminal justice which has informed her volunteer and professional pursuits.
A graduate of North Carolina State University (BS, Criminology – 2007) and John Jay College of Criminal Justice (two MA degrees – Forensic Psychology and Forensic Mental Health Counseling), she worked prior to coming to New Jersey for organizations focused on behavioral health and disability services.
Crystal is the External Affairs Lead for Atlantic Shores Offshore Wind. Previously, Crystal served as a Deputy Director for the newly formed Office Clean Energy Equity, for the New Jersey Board of Public Utilities, where she ensured accessibility of a clean energy future to all residents. Prior to her NJBPU appointment, Crystal was Chief of Staff for NJ State Assemblyman Andrew Zwicker. Since January 2019, Ms. Pruitt has served as a Councilwoman at Large in Franklin Township (Somerset Co.).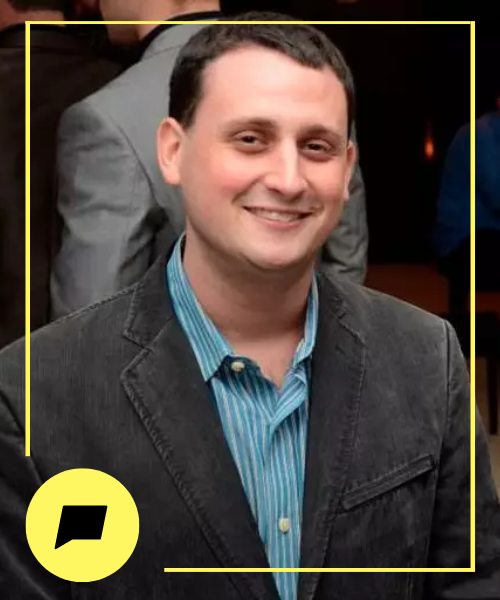 Evan Nison — NLC New Jersey 2014; founder and owner of NisonCo PR
Evan Nison is the founder and owner of NisonCo PR. Evan Nison is the youngest member of the NORML Board of Directors and sits on the Board of Directors of Students for Sensible Drug Policy. He is the founder of the PR firm NisonCo, which connects leaders in the legal cannabis, medical marijuana, and hemp industries with influential journalists across the U.S. and world.
In 2010, while still a student, Evan took a semester off and moved to California to run the college outreach for the cannabis legalization ballot initiative Prop 19, which spanned over 40 actively managed schools state-wide. He was President of Ithaca Students for Sensible Drug Policy for 4 years, which under his leadership passed one of the first college policies in the country that equalized penalties for cannabis and alcohol on campus. He also received one of the pens used to sign the New York 911 Good Samaritan Law and New York medical marijuana law for his involvement in the passage of both bills.
During the 2016 U.S. presidential campaign Evan pressed Hillary Clinton for a firm answer on her support for legalization during a live town hall event on ABC's Good Morning America.
More recently, as part of his mission to build socially driven businesses, he co-founded Whoopi & Maya, a women's-focused cannabis brand with actress Whoopi Goldberg and fellow board member Rick Cusick. He then went on to co-found Emerald Farm Tours, a Northern California-based cannabis tour company to give the public a transparent hands-on view of the cannabis industry from seed to sale, and Bloody Good Vape & Smoke, a smoke shop in New Jersey he founded with a victim of cannabis prohibition who was held in jail for a year awaiting trial.Evan has been mentioned in news sources such as the NY Times, CNN, Politico, USA Today, NBC New York, Bloomberg TV, Forbes, and has been profiled in The Cannabist, Civilized, Ithaca Times, Home News Tribune, The Marijuana Times, and the Sun Times. He also received the 2011 NORML Student Activism Award and High Times Freedom Fighter Award for his advocacy.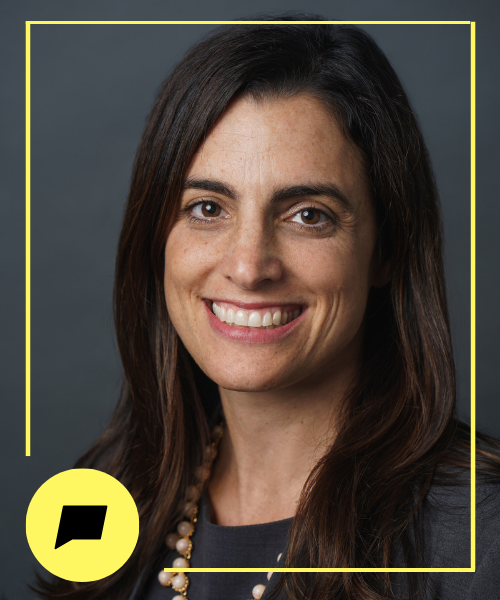 Rebecca Rhynhart – City Controller of Philadelphia
Rebecca Rhynhart made history when she was sworn in as the first woman elected City Controller for the City of Philadelphia in 2018. She brings private sector experience and nearly a decade of government service to the role of chief auditor and financial watchdog for the City of Philadelphia.
Since taking office, Controller Rhynhart has pressed the City to strengthen its financial management through annual audits of internal controls over financial reporting and City departments. She has been vocal on important issues affecting Philadelphia, like gun violence, the City's response to civil unrest, the impact of COVID-19, sexual misconduct, and the diversity of the City's workforce. Under her leadership, the office is committed to transparency and regularly releases data sets about City spending, as well as analyses of City finances and public policy. In 2020, she was selected to join the Accelerator for America Advisory Council.
Rebecca has a Master of Public Administration from Columbia University and a Bachelor of Arts from Middlebury College.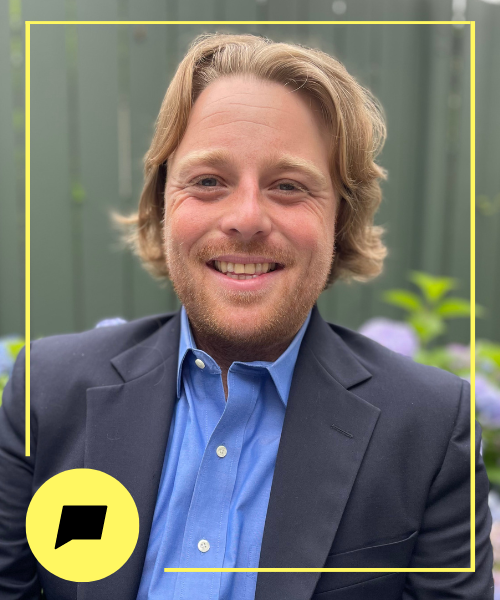 JP Thomas – Voice of the People
JP Thomas, Voice of the People's Director of External Relations, is an organizer and government relations professional, who develops campaigns and strategies to promote the use of public consultation to consult citizens on key public policy issues. In 2020, he was the Voter Protection Organizing Director for the Biden Presidential Campaign in Wisconsin, building the state's voter hotline and the program that recruited and trained poll observers and poll workers. During the presidential primary, he managed Sen. Elizabeth Warren's Wisconsin mobilization office. Before hitting the campaign trail, he led federal and state advocacy efforts and campaigns at Brady United Against Gun Violence, with a focus on supporting youth-led advocacy.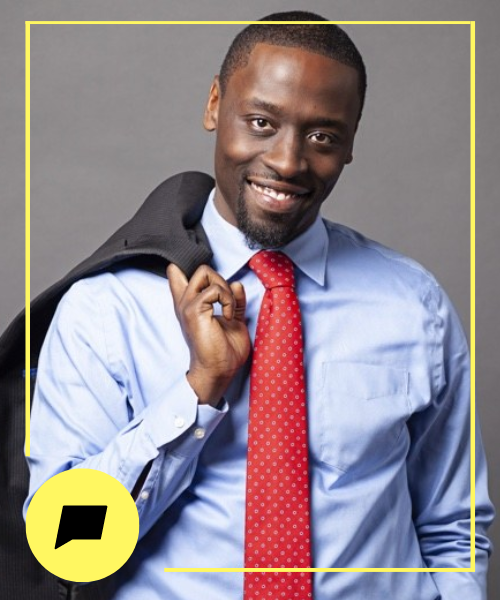 Councilmember Isaiah Thomas – City of Philadelphia
A 3rd generation Philadelphian, Council Member Thomas grew up in Northwest Philadelphia. Growing up life was about education and basketball and decades later his passions remain; his city, education and basketball. Isaiah has committed his life to building a brighter future for all Philadelphians and knows that education, opportunity and teamwork are the way to get there together.
Throughout his career, Isaiah has worked in the non-profit, public and private sectors in positions that impact the important issues our city faces. Including the creation of his non-profit organization, The Thomas & Woods Foundation, which provides free summer programs for youth 6-16 years old.
Isaiah Thomas is proud to be the highest voter-getter of the newly elected Council members and has brought that enthusiasm with him throughout his first term. With the introduction of historic legislation like the Driving Equality Bill, as well as the Black Worker Matter package and Local Procurement Bill, he has shown his passion for addressing the real issues of Philadelphia Citizens.
A proud graduate of Philadelphia public schools, Isaiah has a BA from Penn State Abington and a masters of education from Lincoln University. Isaiah lives in Oak Lane with his wife Klissa and sons, Isaiah Jr., and newborn Issac.
---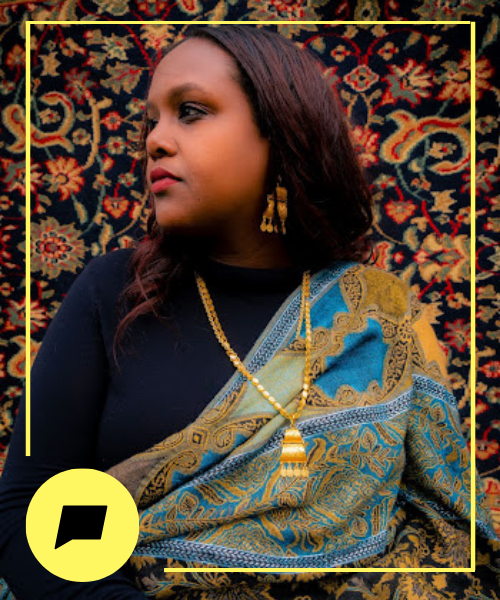 Biiftuu Ibrahim Adam – NLC Twin Cities 2018
Biiftuu Ibrahim Adam is a Oromo American who was born in Cedar-Riverside, Minneapolis, MN. She holds a Master's degree in Criminology and more than a decade of experience serving families and survivors of sexual violence, domestic violence, human trafficking, gun violence, homicide, officer deadly force, missing persons, and incarceration. She has worked in non-profits, local and national campaigns, consulting, and local and state government. She has trained thousands of diverse communities across the country. She has led research that addresses racial disparities in the system from arrests, charging, sentencing, the prison population growth resulting in mass incarceration, systemic trauma, and Black victimization.
Biiftuu holds multiple roles and serves on numerous boards locally and nationally, as well as state commissions. She is an interpreter for those seeking asylum, previously served as the Vice-Chair of New Leaders Council (NLC) National Diversity Committee, and Chapter Director of New Leaders-Council Twin Cities (NLC-TC). Most recently Biiftuu was appointed to serve the nation's first ever task force on Missing and Murdered African American Women. Biiftuu is devoted to advocating for ending gender-based violence, trauma-informed care practices, reproductive justice, systemic policy change, racial justice, and truly eliminating barriers that impact Black , Indigenous,and Communities of Color from thriving.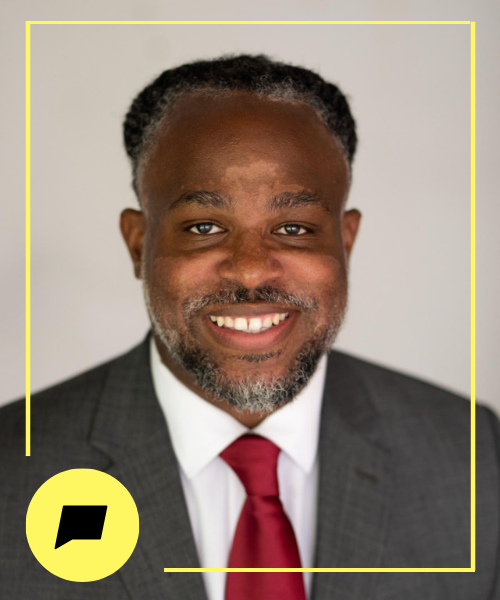 Eric E. Brown Jr. – NLC Nashville 2015
Eric E. Brown, Jr. is a politico, community organizer, cultural ethicist, Hip Hop enthusiast, and writer. He is the Principal and CEO of Serpent & Dove Strategies. The company does Political Consultancy, Strategic Partnerships, and Collective Impact. A Nashville native, Eric is a graduate of American Baptist College, Vanderbilt University and Vanderbilt Divinity School. The author of Weekend Reflections, Eric writes about complex subjects in a plain speech fashion to detail rare honesty in a politically correct world. When not working, Eric loves to read, write, and enjoy time with friends, family, and his two dogs (Aaliyah, & Phife, "The Dog").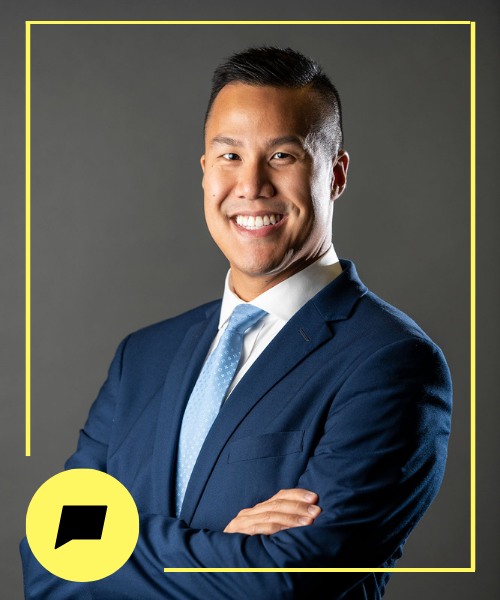 James Chan – NLC Tampa Bay 2016
James Chan currently serves as the national API Civic Engagement Director at SEIU (Service Employees International Union), an organization of 2-million members united by the belief in the dignity and worth of workers and the services they provide and dedicated to improving the lives of workers and their families and creating a more just and humane society. He most recently served as the Florida State Director at SiX (State Innovation Exchange), where he supported the work of progressive state legislators in messaging and pushing forward progressive policies with grassroots partners. He has worked at the Florida 501c3 Civic Engagement Table, for former Florida Chief Financial Officer Alex Sink at the Florida Next Foundation, as well as Target Corporation's government affairs team. James is an alumnus of Leadership Florida as well as New Leaders Council.
In 2019, former U.S. Senator and Florida Governor Bob Graham presented James with the Young Floridian of the Year award. James has been named a Rising Star in Florida Politics by INFLUENCE Magazine. He has also been trained through the APAICS National Leadership Academy to run for public office, as well as the Victory Institute Empowerment Fellowship.
James earned his MPP from the University of Minnesota's Hubert H. Humphrey School of Public Affairs and his BA in Political Science and Business Administration from the University of Florida.
He has served as a NLC LEAD trainer since 2017, training new Fellows in San Francisco, SW Ohio, Orlando, Denver, and NYC.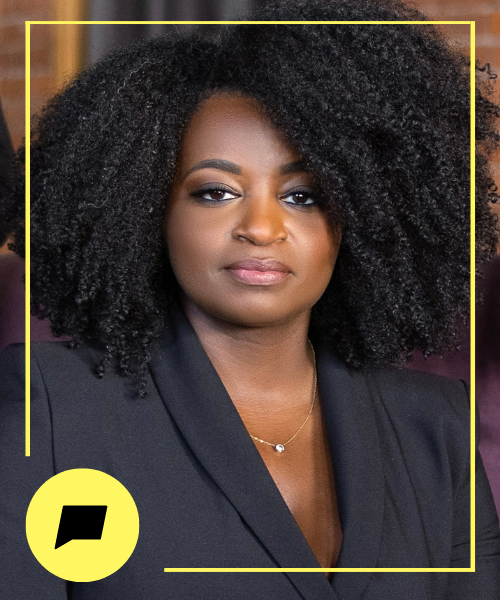 Dr. Magdala Chery – NLC New Jersey 2018
Dr. Magdala Chery, is a Board-Certified Internal Medicine Physician and a highly sought after thought leader with over 10 years of speaking experience. She is a former 2020-2021 Commonwealth Fund Fellow in Minority Health Policy at Harvard University, earning a Master in Public Health. Most recently, she was named a National Minority Quality Forum (NMQF) 40 under 40 Leader in Minority Health Awardee for 2021.

Prior to the Harvard fellowship, Dr. Chery served as an Assistant Professor of Medicine at Rowan University School of Osteopathic Medicine and was named one of South Jersey Magazine's Top Docs in 2018 and 2019. She is passionate about expanding the conversation on primary care, mental health, and wellness in minority communities outside of the exam room. Dr. Chery is also the founder and chief operating officer of Not Just a Black Body, Inc. Through the #NotJustABlackBody campaign, she has been lending her voice and platform as a physician, to boldly address racism in the healthcare system. As someone who has directly been impacted by COVID-19, she speaks to the impact the pandemic has had on Black and brown communities.
Recently, Dr. Chery made the decision to transition from her role as an in-home care physician to focus on driving impact in the digital health landscape by joining Google Health as a Health Equity Clinical Specialist. In this role, she joins a team that centers health equity, public health, and social determinants of health (SDoH) across the enterprise to provide evidence-based guidance on reducing health disparities and improving the health of populations and communities.

She also serves as a health equity and clinical operations advisor for Health in Her Hue, a digital health platform connecting Black women and women of color to culturally sensitive health care providers, evidence-based content, and community support. By making the narratives and perspectives of Black women and women of color the focal point, Health in Her Hue is co-creating solutions with their users that reflect what they want for their health and overall wellness.

Dr. Chery received her medical degree from Rowan University School of Osteopathic Medicine (formerly UMDNJ School of Osteopathic Medicine) in 2014 and completed her internal medicine residency at the University of Connecticut (UCONN) in 2017 with distinction in primary care.

She is a proud Jersey girl with Haitian roots. Her lived experiences shape her passions for culture, food, and community. In her downtime, Dr. Chery is usually immersed in self-care activities, browsing natural hair tutorials, watching basketball, or looking for her next travel destination.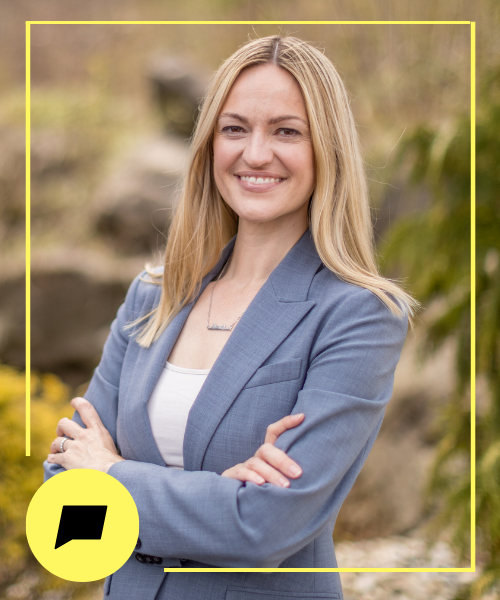 Mayor Paige Gebhardt Cognetti – NLC Philadelphia 2019
Paige Gebhardt Cognetti has served as Mayor of Scranton, Pennsylvania since January 2020. She is the first woman to hold the office. Prior to becoming Mayor, she advised the Pennsylvania Auditor General, the chief fiscal watchdog of the commonwealth, on oversight of public school districts, care for older adults, criminal justice reform and student debt. She previously served as a director on the Scranton School Board, overseeing a $160M budget and helping navigate the district's dual crises of financial distress and public mistrust.
She has a background in government oversight, investment management, economic policy, international relations and political campaigns, with broad experience in budget oversight, business development, coalition building and strategic communications. Mayor Cognetti served in the Obama administration from 2009-2012 as a senior advisor to the Under Secretary for International Affairs at the U.S. Treasury Department. She was a fundraiser and project director on numerous political campaigns, including running the out-of-state volunteer program in Pennsylvania for Barack Obama's 2008 campaign.
Mayor Cognetti holds an MBA from Harvard Business School and graduated summa cum laude from the University of Oregon Clark Honors College with a BA in English Literature and Romance Languages. Mayor Cognetti is originally from Beaverton, Oregon, where her parents still reside. She lives in Scranton with her husband, Ryan, and their daughter, Sloane.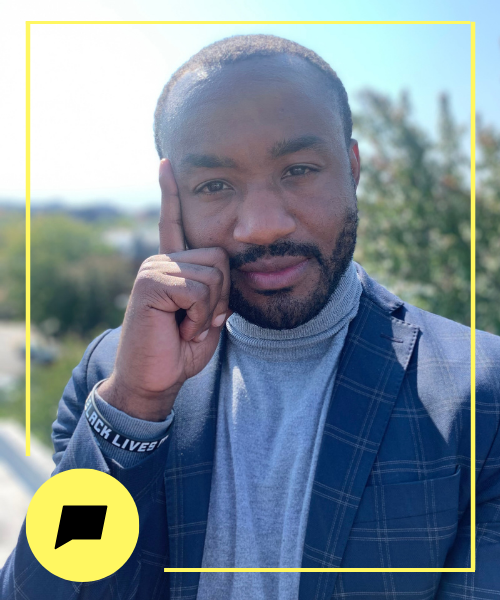 Michael Deegan-McCree – NLC Los Angeles 2020
Michael Deegan-McCree currently serves as the Chief of Staff at All Voting is Local. As a Black civil rights & justice reform strategist, he has spent his career expanding access to the democratic process & leading movements to secure freedom for those directly impacted by the criminal legal system. Michael believes that in order to fulfill the promise of the United States we cannot just
open the gates of opportunity to all Americans, but we must give those who have been most impacted by the failures of our past the tools to walk through them. Michael comes to this convention an Alumni of the 2020 NLC Los Angles cohort and a
proud member of the NLC DC chapter.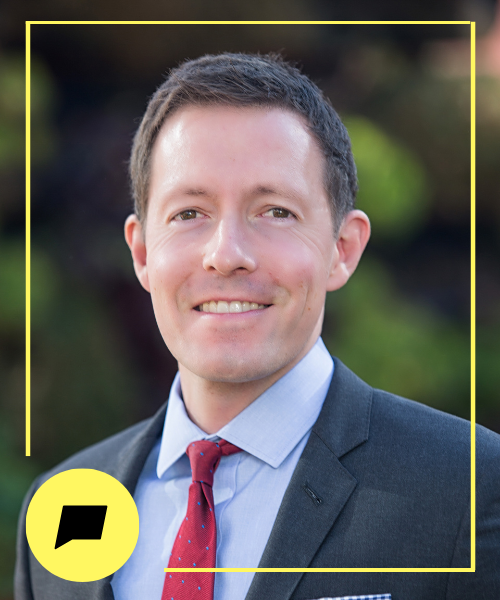 Eric Desobe – NLC LOs Angeles 2009
Eric DeSobe is currently the Director of Talent Acquisition at KIPP SoCal Public Schools. Eric joined the KIPP SoCal Team and Family in 2010 and worked for six years supporting teacher recruitment, training, and retention, as the organization grew from 2 to 14 schools. He returned to KIPP SoCal in January 2020 to support teacher retention projects and teacher onboarding, and now he leads the team that finds amazing people to work in our schools and regional office. Prior to working with KIPP SoCal, he taught 4th and 5th grade at Ralph J. Bunche Elementary in Compton and also directed an alternative credentialing program through Alliant University. Since 2010 Eric has worked with New Leaders Council Los Angeles to provide leadership development and networking opportunities to the city's best young leaders in education, law, politics, and entertainment. He ran the Governing Board and chapter from 2011-2019, including designing and facilitating 60+ all day sessions to train the next generation of progressive leaders. He now continues to support NLC expansion and training efforts nationally as well as promotion through the podcast, "The Zag."
Eric also serves as VP of the Del Rey Neighborhood Council. Serving a community of nearly 25,000 people, the Del Rey NC believes in "dogs, kids, trees" and a hyper-local approach to strengthen the community. The Del Rey NC reviews development projects, supports our Farmer's Market, mediates community challenges, organizes volunteers for COVID-19 relief and tries to make a Del Rey an even more welcoming and nurturing place to live.
Eric holds a Bachelor of Arts in History from Emory University, a Masters of Elementary Education from Loyola Marymount University, and Masters of Theological Studies from Harvard Divinity School.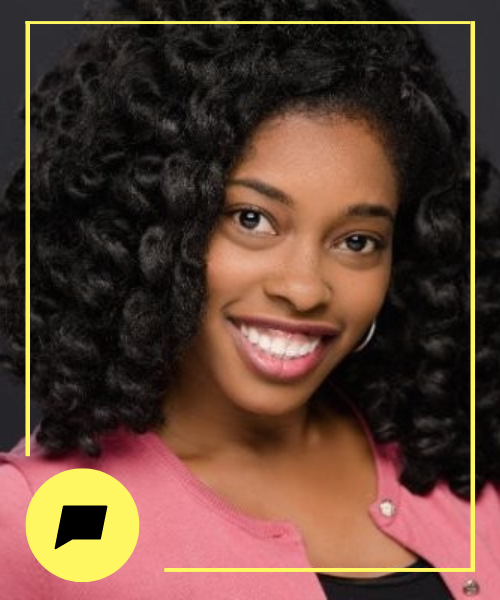 Joy Dixon Paul – NLC Tallahassee 2014
Joy Dixon Paul is an award-winning nonprofit professional who believes health outcomes shouldn't depend on one's zip code. She is known as a civic engagement leader and self-care/mental awareness advocate as the producer and host of the Joyfully Black podcast. She has also spent nearly a decade training and developing young changemakers across the US.
Joy currently serves as the Director of Partner Success at Bellxcel, an education technology non-profit. Before her work in edtech, Joy lent her expertise to enhancing cancer screening quality measures within Federally Qualified Health Care Centers, launching a Tribal Colleges STD prevention campaign, and leading tobacco control advocacy programs. She is a 2014 New Leaders Council Fellow. United States of Women Ambassador. Joy held many roles in the NLC community, including as a National Board Director, National Programs Committee (NPC) Chair, NPC Vice-Chair, Chapter Director, Spark!Talk speaker, LEAD Trainer, and NLC Media Bureau representative, to name a few. She currently serves as a United States of Women Ambassador and on the American Cancer Society of Charlotte's Associate Board of Ambassadors.
Joy Dixon Paul is a graduate of Florida A & M University, where she received a Master of Public Health degree. When not volunteering, she can be found dancing in the nearest Zumba class, planning an adventure with her husband, Jabari, or interviewing fascinating guests on the Joyfully Black podcast.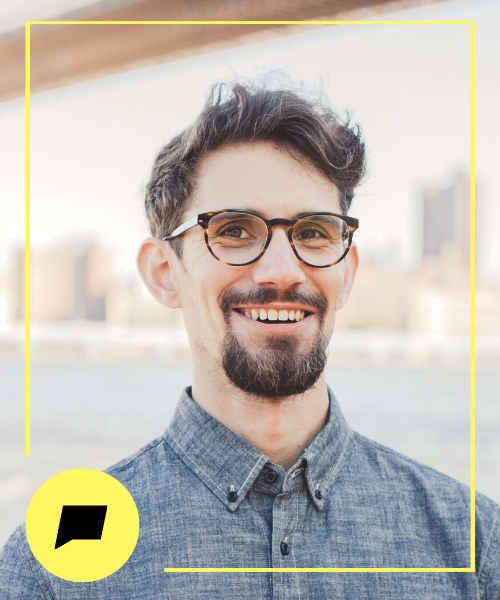 Daniel Edelman – NLC New York City 2017
Daniel Munczek Edelman is the associate director of Next100, a startup think tank for a new generation of policy leaders. Dan has devoted his career to anti-poverty work and improving the effectiveness of government for low-income communities. He was most recently a senior advisor in the New York City Mayor's Office for Economic Opportunity, where he managed and evaluated initiatives in workforce development, criminal justice, domestic violence, government innovation, and other policy areas. Before the Mayor's Office, as a fellow with Harvard's Government Performance Lab, Dan consulted with state and local governments on the aforementioned topics as well as on transportation, youth development, and improving contracting with minority- and women-owned business enterprises. Earlier in his career, he was a high school teacher and soccer coach, and worked in fundraising and administration at a food pantry. Dan has master's degrees from the University of Mississippi and Princeton University, and a BA from Amherst College. He has been published in The Nation, Yale Environment 360, City & State, The Progressive, Stanford Social Innovation Review, The Chronicle of Higher Education, and elsewhere. A native New Yorker, Dan grew up in northern Manhattan before settling in Brooklyn.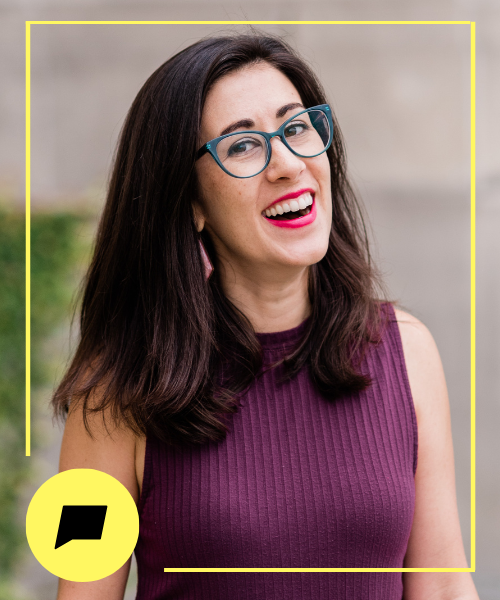 Lelia Gowland– NLC Louisiana 2015
Lelia (rhymes with "Amelia") is a sought-after speaker and writer on authenticity, compassion, and connection.
Fortune 500 companies and professional associations from across North America regularly hire Lelia to support their teams.
Described as "the confidence fairy godmother we all need," Lelia has delighted audiences ranging from auto care and healthcare workers, to cocktail connoisseurs, to women in roofing.
In addition to writing her much-loved weekly newsletter, Lelia's written over 150 articles in national publications including Huffington Post, Forbes, and Harper's Bazaar.
Her book You Got This: The Ultimate Negotiation Guide for Professional Women provides a "fresh and instantly applicable" toolkit for anyone ready to develop their own authentic voice in negotiation.
Learn more at leliagowland.com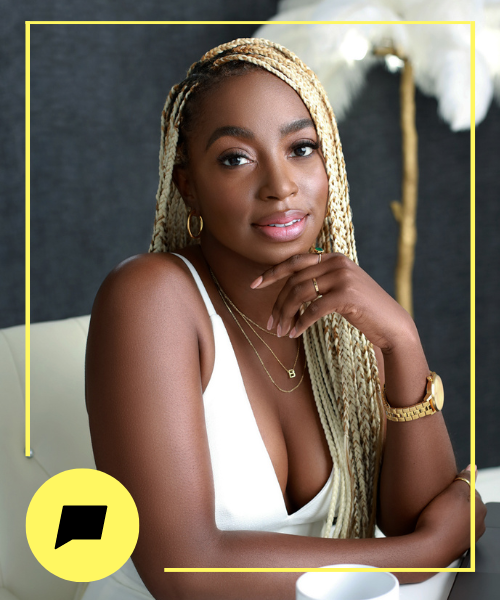 Brittany Hale – NLC New Jersey 2021
Brittany S. Hale, Esq. is the founder and CEO of BND Consulting Group. As an undefeated trial attorney, elected official, and leadership expert, she's worked with state and local governments, startups, nonprofits, and enterprise organizations to help them develop authentic, values-led identities within their industries. She focuses on crafting scalable, sustainable, and equitable environments and teaching solopreneurs how to shift into an abundant CEO mindset. She was highlighted as a Top 20 Millennial in 2021 and appointed by Governor Murphy to the New Jersey Human Relations Council Executive Committee.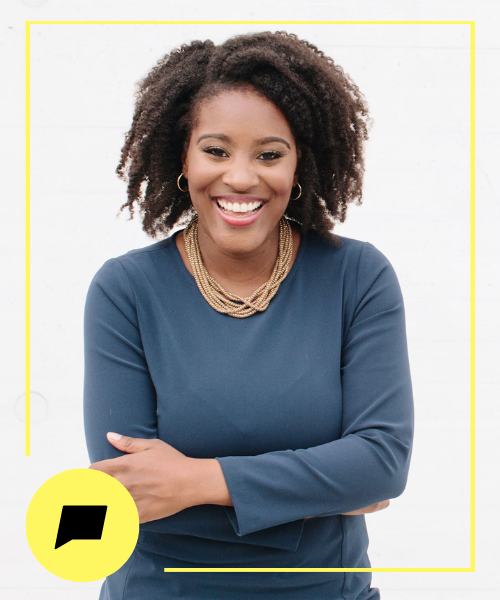 Councilmember Christina Henderson – NLC DC 2013
Councilmember Christina Henderson is an At-Large member of the Council of the District of Columbia in Washington, DC. Christina's career has been guided by the principle that one's zip code should not determine your opportunity for success, and she is excited to work every day to make this principle a reality for all DC residents.
Prior to her election in 2020, Christina served as a Legislative Assistant for U.S. Senate Minority Leader Charles E. Schumer (D-NY), handling education, workforce, postal, and census issues. From 2012 to 2017, she served in various capacities in DC government. While previously working at the Council, Christina crafted and helped advance over 40 pieces of legislation on an array of issues including student discipline, reproductive health, and medical marijuana. Prior to the Council, she worked for DC Public Schools, supporting efforts to improve teacher and school leader quality and effectiveness.
‍The daughter of an Army veteran and a retired Transport Workers Union Local 100 member, Christina received her BA in Political Science from Furman University in Greenville, SC and her Masters in Public Affairs from Princeton University. She is an active member of Alpha Kappa Alpha Sorority, Inc. and a proud co-founder and board member of the Black Women's Congressional Alliance.
‍Christina lives in the Petworth neighborhood of Washington, DC with her husband Nu, their daughters Jordan and Cameron, and rescue dog Langston.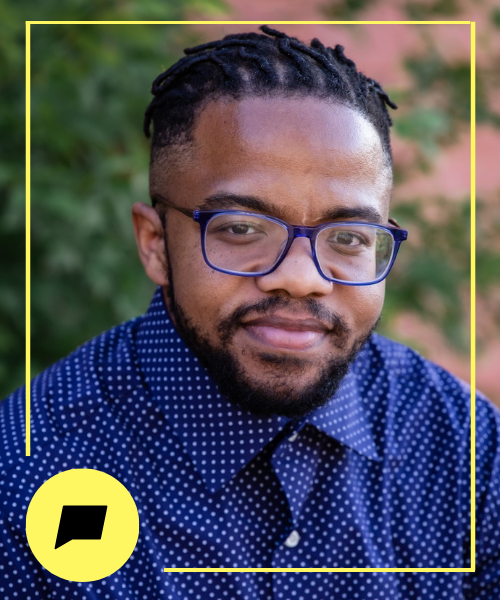 Ray Holloman – NLC Nashville 2019
Ray Holloman is a Black, transgender man that lives in the south. His unique identity gives him the ability to see multiple sides of marginalized communities. Ray currently works doing Disaster Recovery for a large tech company. Ray has a Bachelor of Business Administration from Belmont University, and Masters degrees from Lipscomb University and Tennessee Tech University. Ray is married, with 3ish dogs, 20ish chickens and 9ish quail. In the past, he has worked with groups such as Tennessee Transgender Political Coalition, Trans Empowerment Project, Nashville Technology Council, and other various nonprofits on either a one-time or continuous basis. He currently is the chair of the New Leaders Council Pride Caucus Transgender education subcommittee, Vanderbilt University Medical Center LGBTQ+ Advisory Board, and Chair of the Tennessee Department of Health HIV Prevention Transgender Task Force. Ray enjoys sharing his story to educate the public about transgender and queer people. In his limited spare time, he enjoys farmstrong, quilting, and cooking.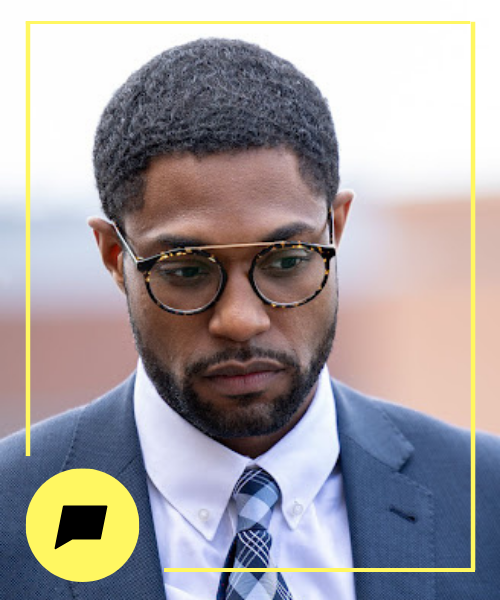 Zachary Hylton – NLC Twin Cities 2020
Originally from Cleveland, Ohio, Zachary has lived in the Twin Cities since graduating from college. Throughout his work, he has committed to bringing together leadership across systems and communities to collaboratively transform institutions. Zachary served in governments and non-profits, professionally and through board leadership, domestically and abroad, all working towards centering the needs and voices of marginalized populations to reshape the purpose of current systems.
Zachary has a bachelor's degree from St. Olaf College, a master's degree from the University of Minnesota's Humphrey School of Public Affairs, and has significant academic and professional experience in Africa and Asia. He also plans to begin a Social Policy PhD at Brandeis University's Heller School for Social Policy and Management this fall. Dedicated to system change which focuses on racial equity and community wisdom, Zachary is excited for the evolution of local and global to better serve local and global populations.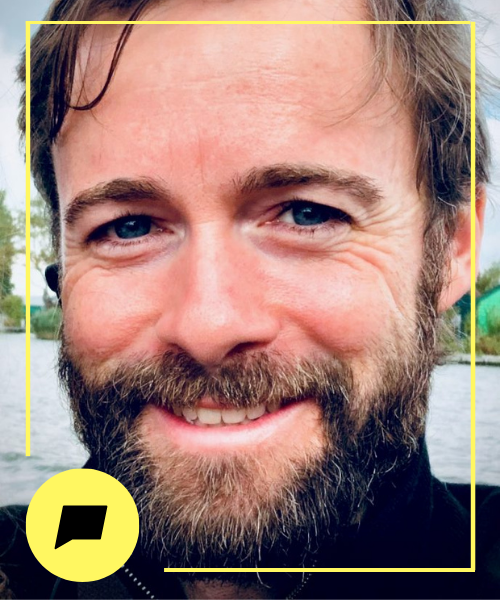 WIll Jenkins – NLC DC 2010
Will Jenkins has gained more than fifteen years of communications and policy experience at the Obama White House, the U.S. Department of Health and Human Services, U.S. Congress, and international nonprofit organizations. In the field of creative media, Will has trained or advised hundreds of media makers on politics and policymaking through the Sundance Institute, the South by Southwest Festival, the Tribeca Film Institute, Warner Bros., FRONTLINE, MTV, and others. He was Policy Director for the Impact Film Festival and developed the American Film Institute's first Political Bootcamp for Filmmakers in 2013.
While in the nonprofit sector, Will worked on restorative justice, conflict resolution, and community leadership initiatives. Will also founded the Democratic Communicators Network, which has organized training and mentoring for hundreds of political staffers for more than a decade. Drawing on his experiences, he co-authored peer-reviewed articles in The Public Sector Innovation Journal and Media, Culture & Society. At the Center for Media and Social Impact, he co-authored a series of studies on films and public policy (When Movies Go To Washington: Documentary Films & Public Policy in the United States Vol. 1 and Movies & Grassroots Community Engagement: Documentary Films & State and Local Public Policy in the United States). He has served as a board member of Working Films and a co-chair of the NEXUS Working Group for Film, Media and Story.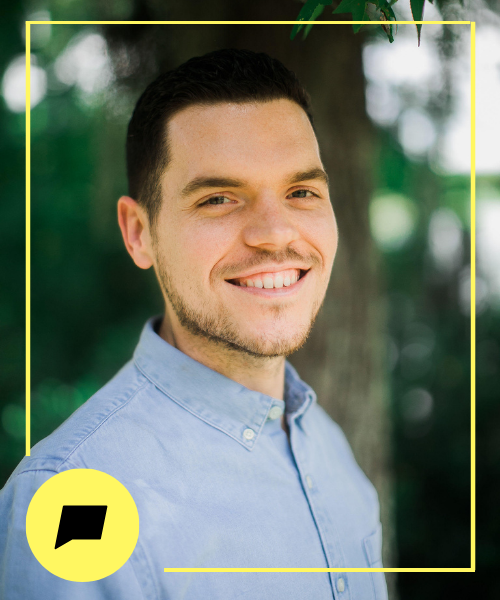 Dom Kelly – NLC Atlanta 2021
Dom Kelly (NLC Atlanta '21) is a person with Cerebral Palsy, a lifelong disability justice advocate, and a passionate progressive. Dom is currently the Georgia Fundraising Director and Director of Disability Engagement & Accessibility at Stacey Abrams for Governor. Previously, he served as the Development Manager for Fair Fight Action, a Georgia-based national voting rights organization founded by Stacey Abrams. After the loss of his triplet brother Paul at the age of 6, Dom and his identical brother Sean helped start and lead a program in their local school district that taught other kids about disabilities, ultimately leading to his passion for disability justice and desire to help build political power among the disability community. In addition to working in politics, Dom is a longtime musician. As a member of his award-winning band A Fragile Tomorrow, he and his brothers recorded and toured with artists including Indigo Girls, Joan Baez, The Bangles, and Toad the Wet Sprocket starting at 15 years old. They have toured around the world and released six studio albums. When he's not working to protect democracy, writing songs, and dreaming about helping disabled progressives run for office, Dom is at home in Atlanta with his wife Catie, their dog Vivi, and their cat Pippi Longstocking most likely having a dance party in their living room. Dom holds a bachelor's degree in music production and a master's degree in new media journalism. He recently earned a graduate certificate in social impact strategy from University of Pennsylvania.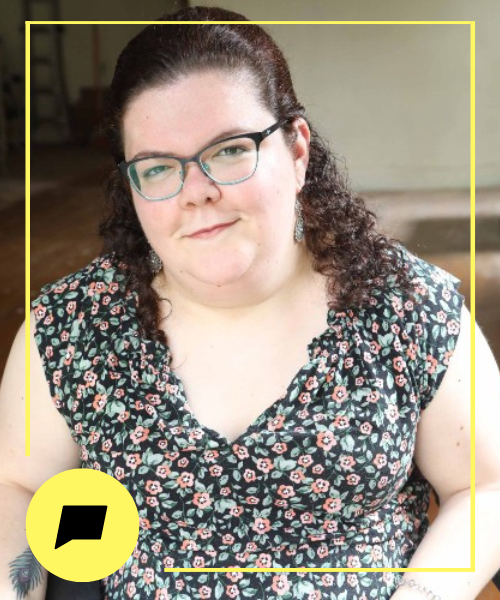 Emily Ladau- NLC NYC 2021
Emily Ladau is a passionate disability rights activist, writer, storyteller, and digital communications consultant. She is the author of Demystifying Disability: What to Know, What to Say, and How to be an Ally, published by Ten Speed Press, an imprint of Penguin Random House. Named one of the best books of 2021 by NPR and a 2021 Booklist Editors' Choice, Demystifying Disability is an approachable guide to being a thoughtful, informed ally to disabled people, with actionable steps for what to say and do (and what not to do) and how you can help make the world a more inclusive place. Emily's career began at the age of 10, when she appeared on several episodes of Sesame Street to educate children about her life with a physical disability.
A native of Long Island, New York, Emily graduated with a B.A. in English from Adelphi University in 2013 and now serves on their Board of Trustees. In 2017, she was named as one of Adelphi's 10 Under 10 Young Alumni. In 2018, she was awarded the Paul G. Hearne Emerging Leader Award from the American Association of People with Disabilities. In 2022, the Jewish Federations of North America and the Religious Action Center of Reform Judaism honored her with their Disability Advocate of the Year Award.

Emily provides communications and social media strategy consulting as well as editorial services for multiple disability-related organizations and initiatives. She is the Digital Content and Community Manager for the Disability & Philanthropy Forum, an emerging philanthropy-serving organization committed to expanding philanthropic commitment to disability inclusion. Previously, she served as the founding Editor in Chief of the Rooted in Rights Blog, a platform dedicated to amplifying authentic narratives on the disability experience through an intersectional lens. Emily's writing has been published in outlets including The New York Times, SELF, Salon, Vice, and HuffPost and she has served as a source for outlets including PBS NewsHour,
NPR, Vox, and Washington Post. She has spoken before numerous audiences about disability issues, from Microsoft and Comcast/NBCUniversal, and from the U.S. Department of Education to the United Nations. And, she co-hosts The Accessible Stall Podcast, a show that dives into disability issues. Central to all of Emily's work is harnessing the power of storytelling as a tool for people to become engaged in disability and social justice issues.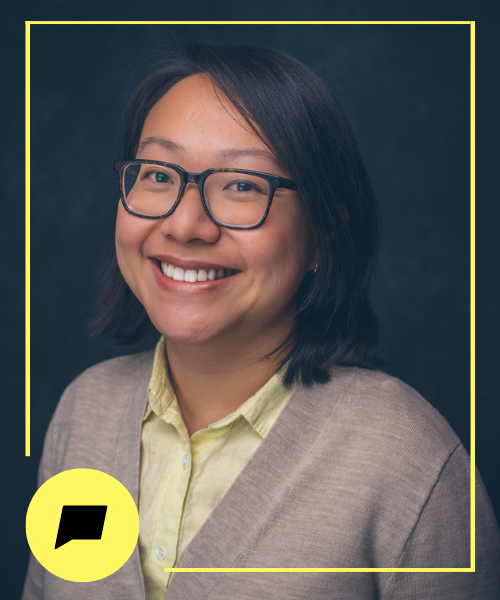 Yuh Wen Ling – NLC D.C. 2013
Born in Singapore before people knew about the crazy rich Asians and raised on the Jersey Shore by mild-mannered working class Asians, Yuh Wen has a profound appreciation for disciplined societies and Bruce Springsteen.
After working in public finance investment banking in Chicago and public health in Europe and Asia, Yuh Wen began her career in the Federal civil service in Washington, DC, where she currently serves as a Resource Management Officer in the Division of Research, Markets & Regulations at the Consumer Financial Protection Bureau (CFPB). She has been involved with the New Leaders Council since 2013 – as a fellow (2013), Institute Chair (2014), and Chapter Director (2015-2016) in the Washington, DC chapter; Chair of the Strategic Planning Advisory Council (2020); Vice Chair of the National Programs Committee (2020-2022); and LEAD Facilitator since 2015. Yuh Wen is energized by service – particularly through volunteering as a Tax Preparer for the DC Earned Income Credit Campaign and her side hustle as a leadership coach.
She enjoys yoga, improv comedy, and is always game to eat her way through the DC suburbs or philosophize over sports.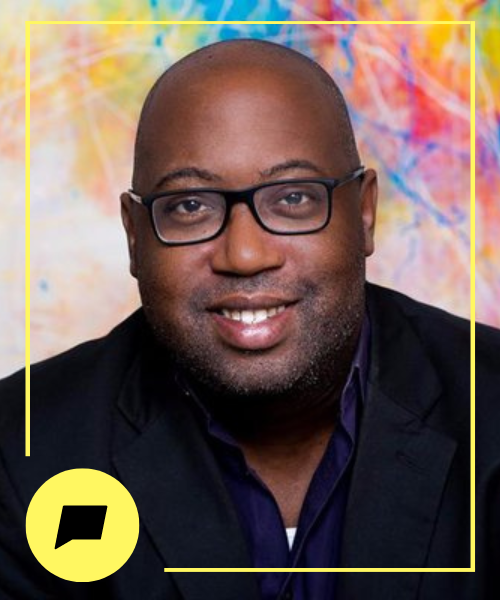 Brandon Mack – NLC Houston 2016
Brandon Mack is the Interim Director of Operations for the International Association for College Admission Counseling. He has been a higher education professional for the past 13 years. He was previously the Associate Director of Admission & Coordinator of Transfer Admission at Rice University.
In addition to his day job, Brandon Mack is a community activist and sociologist dedicated to issues related to the intersections of race, gender, and sexual orientation. He has conducted research on effemiphobia, the negativity related to effeminate gay men. His work has been featured in a GLAAD Media Award-winning article and he has presented his work at national conferences such as the National LGBTQ Task Force: Creating Change and NBJC's Out on the Hill. He is a lead organizer with Black Lives Matter Houston and on the Screening Committee and Education and Advocacy Chair of the Houston GLBT Political Caucus. He is also the Research Coordinator for the Mayor's LGBTQ+ Advisory Board.

Mack graduated from Rice University in 2006 with a Bachelors of Arts in Sociology & Political Science. In 2013, Mack earned a Masters of Education in Higher Education Administration & Supervision from the University of Houston. He is currently a Ph.D. student in the Higher Education Leadership & Policy Studies at the University of Houston.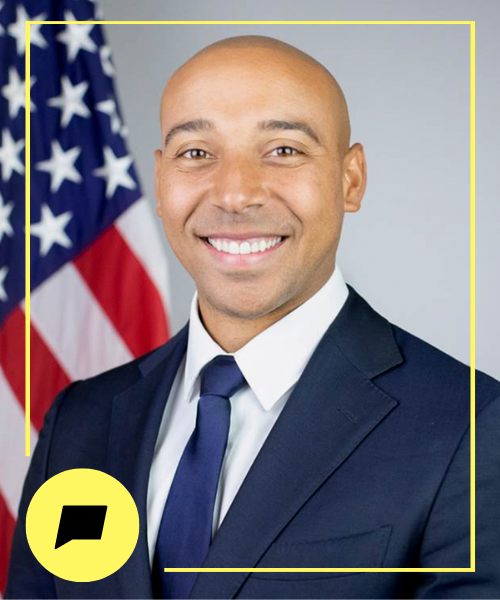 Dr. Alister Martin – NLC Boston 2020
Dr. Alister Martin is a practicing ER physician and former Chief Resident at Massachusetts General Hospital and now dually appointed as an Assistant Professor at Harvard Medical School and as Research Faculty at the Harvard Kennedy School. In 2021, he joined the The White House as a Fellow in the Office of the Vice President/Office of Public Engagement. Alister founded Get Waivered, a program that is converting our nation's ERs into the front door for opioid addiction treatment. He is also the co-founder of GOTVax, an initiative aimed at leveraging a get-out-the-vote framework to deliver vaccines to vulnerable communities via hyper-targeted vaccine clinics. In 2019, Alister founded Vot-ER with a team of healthcare providers and behavioral science experts to help patients vote like their health depends on it.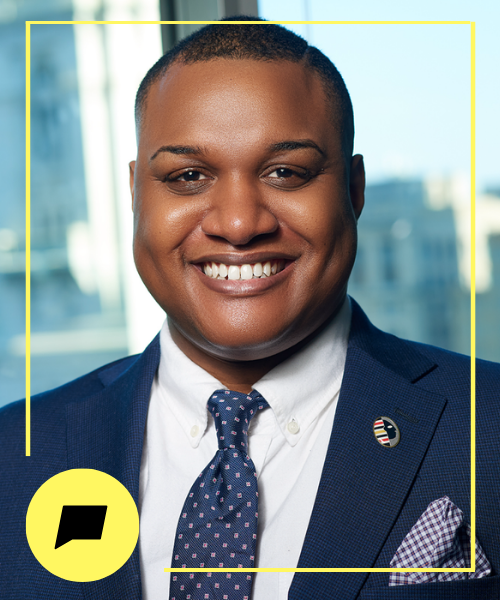 Ernest Owens – NLC Philadelphia 2019
Ernest Owens is an award-winning journalist and CEO of Ernest Media Empire, LLC. He is the Editor at Large for Philadelphia Magazine and President of the Philadelphia Association of Black Journalists. He hosts the hit podcast "Ernestly Speaking!" and is an author of the upcoming book "The Case for Cancel Culture" to be published by St. Martin's Press, an imprint of Macmillan Publishers, in February 2023.
His work has been featured in The New York Times, The Washington Post, CNN, MTV, NBC, NPR, and other prominent media outlets. He's also a member of the Society of Professional Journalists, the Association of LGBTQ Journalists, and the National Association of Black Journalists. He has earned countless honors, which includes landing on the 2021 City & State PA Philly Power 100 list, the 2021 Most Influential African Americans list by The Philadelphia Tribune, winning the 2020 Sigma Delta Chi Award from the Society of Professional Journalists, and other honors from Forbes, American Society of Magazine Editors, National Association of Black Journalists, and the City & Regional Magazine Association.
He can be found on Twitter and other social media platforms at @MrErnestOwens & ernestowens.com.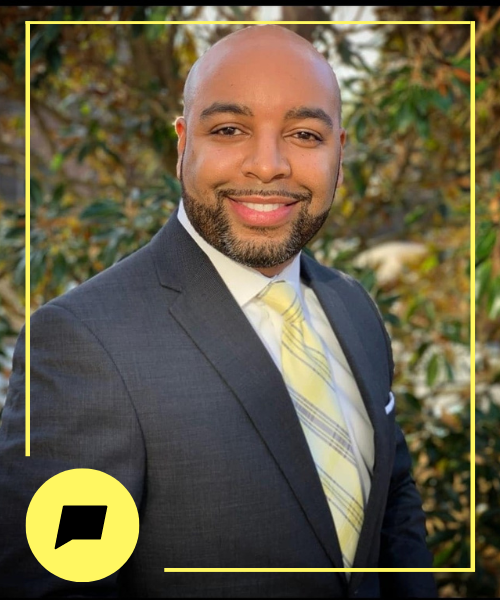 Keith Sagers – NLC Atlanta 2020
Keith Sagers is a speaker, facilitator, coach, and John Maxwell Team certified leadership trainer. His passion for transforming people and organization to realize greatness is what motivates him. A driver of innovation, transformation and organizational growth with more than 18 years of experience, Keith has served in leadership positions in public and private and higher education sectors overseeing multimillion-dollar operations. He is an expert in developing leaders in organizations and steering process change, strategic planning, and building high-performance teams. He has worked with organizations such as Technical College System of Georgia, Leadership DeKalb, DeKalb County Schools, DeKalb Chamber of Commerce, Renaissance Church of Christ, The Links, DJJ, American Association of Community Colleges, Williamsburg County Development Corporation, Kappa Alpha Psi, and Comprehensive Higher Education Solutions (C.H.E.S).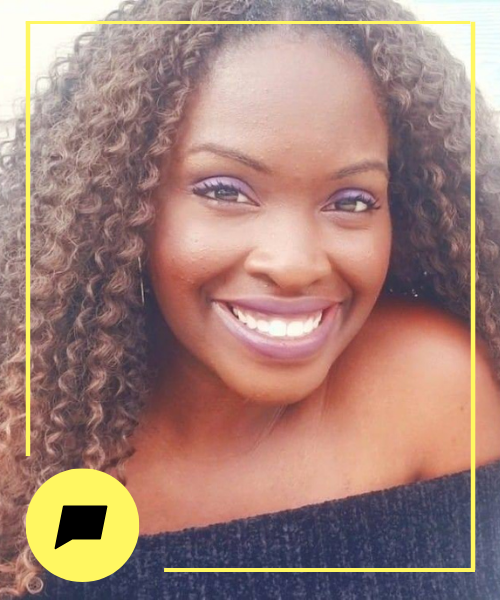 Veronica Simpkins – NLC San Antonio 2017
Veronica Simpkins is an IBCLC, Women's Health Nurse Practitioner. She has experience with various sexual, reproductive, and maternal health programs as well as worked with high-risk pregnant women in communities. Veronica enjoys working to improve access to reproductive health services for youth while championing the rights of women to access health services through advocacy. She co-founded a nonprofit, Latched Support, which works to increase awareness and support for all San Antonio breastfeeding mothers but with African American women as a priority. Her personal focus is on eliminating stigma from health care providers towards women of color, especially among pregnant women and women of reproductive age, and championing women's empowerment, rights, and equality.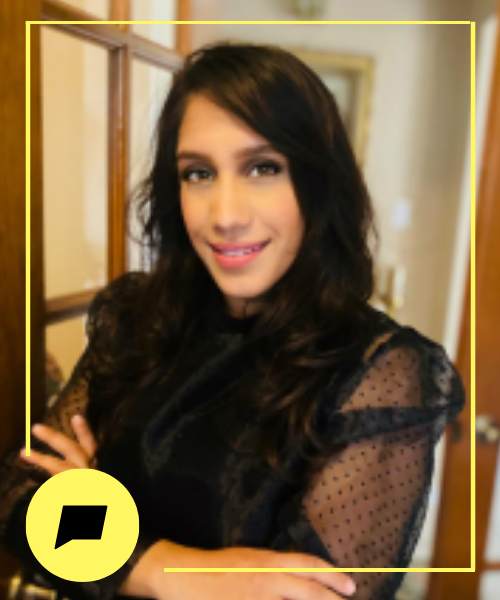 Sarah Syed – NLC Houston 2018
A Houston native, Sarah Syed is the daughter of immigrants, and the grand-daughter of refugees and expatriates. She is an NLC Houston Alum from the Class of 2018 and has since served as a board member for NLC Houston previously as the Co-Chair of Capstone and currently as Co-Chair of Communications. She is now the Co-Chair of the NLC MENASA (Middle East North Africa South Asia) Caucus and a Member of NLC Texas.
As a mediator, she focuses on capacity building in special populations by centering diversity, equity, and inclusion. Her passion for healthcare policy reform has led her to community organizing to redress systemic health disparities, particularly within immigrant and refugee populations. She aims to fix broken social systems, bringing meaningful changes to peoples' lives, and empowering vulnerable spaces. This is evident in her community service as an international humanitarian aid worker; assisting with emergency relief efforts – facilitating health and human services to advance access to quality healthcare.
Sarah is considered the first and youngest, South Asian, Muslim partisan political appointee to hold the title Presiding Judge of the Early Voting Ballot Board for the Fourth Populous County in the United States, and recently elected Chair of Senate District 07 for the Democratic Party in Harris County, Houston. She currently serves as a Precinct Chair for Texas Precinct No. 0518, and is the Secretary of the Harris County Democratic Party Resolutions Committee.
It is through increasing access to quality healthcare, civic, and community engagement within marginalized communities, Sarah Syed hopes to co-create meaningful change.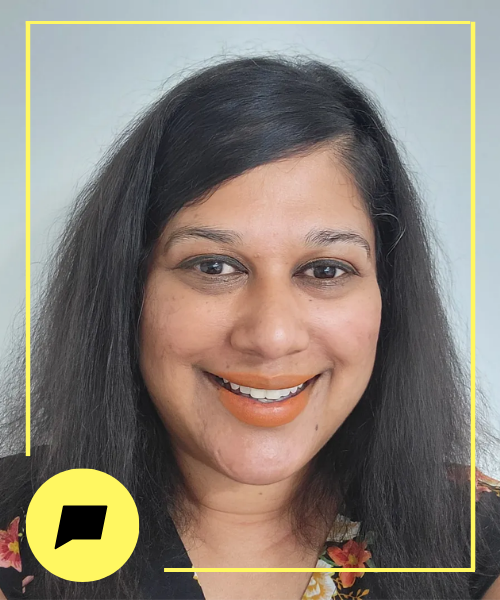 usha tewari – nlc orlando 2017
Usha is a first-generation Indian American, passionate advocate, and congressional ambassador. She worked full time and was the sole caregiver for her mother who had Alzheimer's disease. Usha understands what it takes to advocate for individuals, and she shares her passion in this area and her caregiving journey on Facebook, Instagram, and Twitter.⁠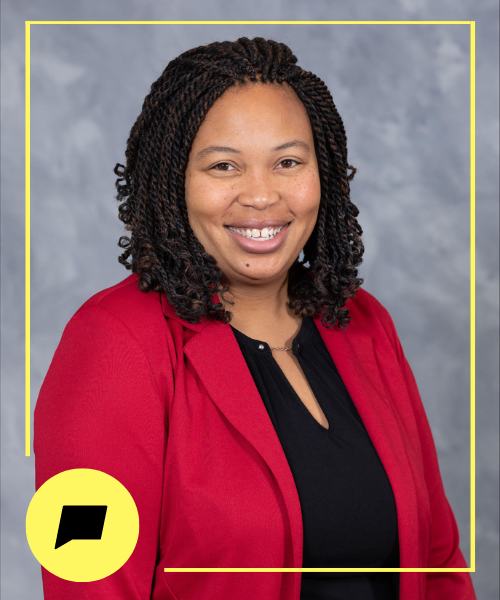 Dr. Monica Taylor – NLC Philadelphia 2018
Dr. Monica Taylor was elected to Delaware County Council in November of 2019 and sworn in on January 6, 2020 to serve a four-year term. Dr. Taylor was the first person of color elected to serve on County Council and the first person of color to serve as Chair of Delaware County Council. She serves as the liaison for the newly create County Health Department, Human Services, Services for the Aging, Workforce Development, Housing and Community Development, Library Services, and Children and Youth Services.
Dr. Taylor is a tenured professor St. Joesph's University in Philadelphia. In addition to her teaching, research, and administrative duties, Monica is working on community outreach projects to educate high school students about potential future careers in the health care industry. She spearheaded a project called Early STEAM working in local Philadelphia elementary schools to introduce young students to Science, Technology, Engineering, Arts, and Math (STEAM).
Dr. Taylor resides in Upper Darby with her husband and 3 daughters.
Gabriel Tanglao – NLC New Jersey 2017
Gabriel serves as Associate Director for the Office Human & Civil Rights, Equity and Governance with the New Jersey Education Association, which represents over 200,000 educators across the state. He is focused on transforming public schools through movement-building for racial, social, economic and environmental justice. Advancing educational equity through organized labor enables him to honor a tradition of Filipino ancestors fighting for justice as union leaders.
Grounded as a practitioner, Gabriel has publicly advocated for the respect of professional educators across the country in various leadership roles. As former Chair of the New Leader Council (NLC) National Diversity Committee, member of the NLC National Board of Directors, co-founder of the National Education Association (NEA) Young Professionals Caucus, Northeast Regional Director of the NEA Asian and Pacific Islander Caucus, member of the NEA Foundation Global Learning Fellowship Advisory Council, and more.
Over the past six years, he has facilitated countless leadership training and professional development sessions around issues of racial justice and equity at a variety of local, national, and international conferences. Gabriel earned an MA in Economics Education and Entrepreneurship from the University of Delaware, an MS in Teaching, and BA in Political Science from Pace University.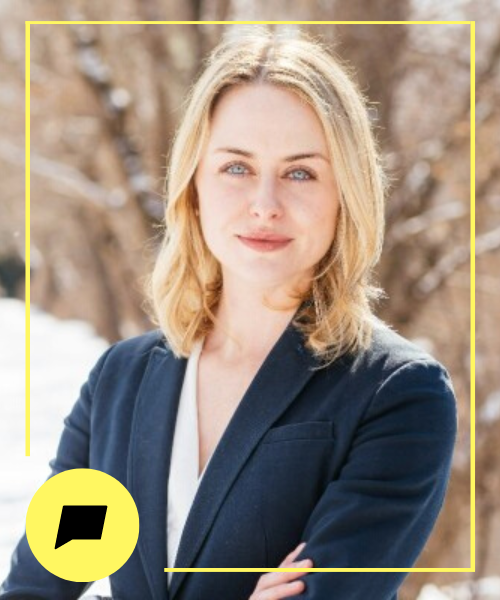 Madeline Urbish – NLC New Jersey 2017
Madeline Urbish is the Head of Government Affairs and Market Strategy, New Jersey at Ørsted. She previously served as Policy Advisor to Governor Phil Murphy, focusing on energy, environment, and agriculture issues.
Maddy also worked in a government relations role for New Jersey's largest environmental nonprofit as New Jersey Audubon's Director of the Coalition for the Delaware River Watershed. There she managed a multi-state coalition of non-governmental organizations and led federal advocacy efforts, including authorizing and securing funding for a new conservation program.
Maddy was raised in Bergen County and attended The College of New Jersey for her undergraduate education, where her passion for government, politics, and public service was translated into real-life experiences. During her studies, Maddy served as an intern to then-Assemblywoman Bonnie Watson Coleman and joined her staff as a Legislative Research Aide upon graduation.
Maddy is also a graduate of the University of Pennsylvania where she earned her Masters in Public Administration. She lives in Lambertville, NJ with her husband, son, and two dogs, and is proud to serve as Councilwoman on the City Council. Maddy loves hiking along the Delaware Raritan canal path and enjoying time with friends and family.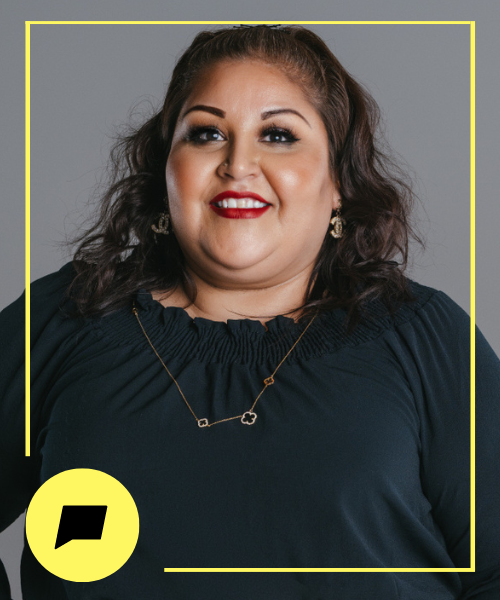 Rosa Velázquez – NLC Arkansas 2021
Rosa Velázquez is the Director of Programs for The Foundation for Social Impact, and actively organizes and advocates for immigrant's rights. Since the Federal DREAM Act Campaign in 2010, Rosa has been involved with the youth-led organization United We Dream, where she was elected as National Coordinator for the MidSouth Region of the country. During her time as National Coordinator, Rosa engaged, advocated, empowered, and helped build a national immigrant youth movement that was geared towards student activism and community organizing. Her work ranged from writing and passing local city resolutions that aided immigrant families, passing state laws like in-state tuition equity, and building youth-led immigrant advocacy college and community chapters throughout the country.
In 2012, Rosa helped develop the #Right2Dream Campaign, where she played a vital role in the immigration policy change we now know as Deferred Action for Childhood Arrivals, DACA. With six states under her supervision, she trained and led various teams that helped thousands of dreamers apply for relief under DACA, including about 3,000 Arkansans.During the 2019 Arkansas Legislative Session, Rosa chaired the campaign that assured the passage of the Arkansas State DREAM Act and DACA Nurses, now laws. In the 2021 Legislative Session, she led efforts to help pass DACA Teachers and Professional Licenses for DACA Recipients, which are also now laws in Arkansas.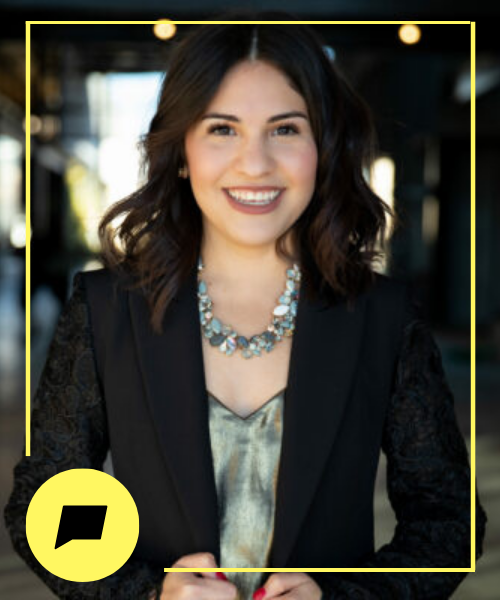 MaryEllen Veliz – NLC San ANtonio 2016
MaryEllen is an experienced political operative with a demonstrated history of advancing progressive change. Skilled in nonprofit organizations, communications, policy analysis, politics and campaigns, and government, she is focused on building progressive movements.
MaryEllen's commitment to building power rooted in equity and social justice is evident in her board service with organizations like New Leaders Council (NLC), Annie's List, and Planned Parenthood South Texas. Additionally, she is a 2021 Political Partner for the Truman National Security Project. MaryEllen previously served as Deputy Chief of Staff and District Director to U.S. Representative Lloyd Doggett (D-Texas). Before serving as Deputy Chief and District Director, she spent time in Washington D.C. working on Capitol Hill as a Legislative Assistant focusing on issues such as foreign policy and environmental policy.
A native of San Antonio, MaryEllen holds a bachelor's degree in Political Science from the University of Texas at San Antonio.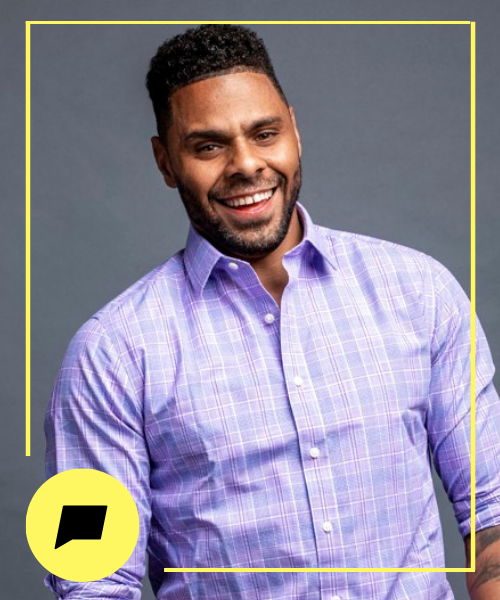 Kellan White – NLC Philadelphia 2013
A third-generation public servant, Kellan White believes true community empowerment lies at the intersection of government, politics, and the communities those two entities serve. Kellan has dedicated his career to uplifting communities and building strong coalitions to solve the city's most pressing problems.
Kellan rejoined public service as the First Deputy City Controller in January 2018 serving as the senior advisor to Controller Rhynhart. His portfolio includes strategy, policy and data analysis, community engagement, communications, and intergovernmental relations. In his role, Kellan leads the Controller's push to look at the way city government operates with a keen eye on diversity, inclusion and equity.
Prior to the Rhynhart Administration, Kellan served as the national political director for the New Leaders Council. He also served in leadership roles for the historic campaigns of Katie McGinty, Judge Carolyn Nichols, and Rhynhart.
Kellan serves on several other non-profit boards including Leadership Philadelphia, where he serves as the chair of the diversity committee , Playworks PA, Outward Bound Philadelphia, and the Anti Violence Partnership of Philadelphia.
Kellan is the Chair of NLC's National Programs Committee and served as the Chapter Director for NLC Philadelphia for more than 10 years.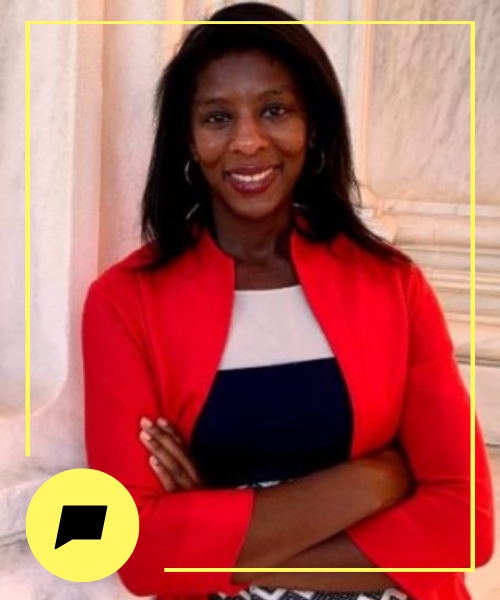 Ayanna Williams – NLC D.C. 2016
Ayanna is a Public Health Analyst for the Health Resources and Services Administration. She leads Cardiovascular Disease technical assistance for 1300+ federally qualified health centers. She previously worked as a research consultant, providing qualitative and quantitative research expertise for several federal agencies, state agencies, and community based organizations. She served as an Emerson National Hunger Fellow, a rural health educator with the U.S. Peace Corps in Morocco, and a Coverdell Fellow at the Rollins School of Public Health at Emory University.
In her "second job," Ayanna is an avid hiker, runner, and art enthusiast. As a Native Washingtonian, Ayanna fell in love with the many National Park spaces in the DC area, before traveling the country to discover a variety of state and national parks. Every year she aspires to visit 10 different national parks. Some of her favorites to date have included Arches, Denali, and Acadia. During the pandemic, she repurposed her commute to welcome several foster cats into her cozy row house and grow vegetables and native plants in her garden.