National
A Message from our Incoming Board Chair: Candace M. Stanciel
We're getting bolder and brighter.
---
New Leaders Council Fellows and alumni are amazing and brilliant leaders, and I'm grateful to have met so many of them during my NLC journey. As a 2013 NLC Atlanta Fellow who became Finance Co-Chair of my chapter, a Convention speaker, and most recently Vice Chair of NLC's National Board of Directors, I've been able to learn, serve and develop in so many ways.
I will take all of those lessons with me as I advance the mission of our organization as NLC's first alum, first woman, and first Black woman to serve as Board Chair starting in August.
I don't take this role lightly. Never before have we had such a ripe opportunity to make an impact through NLC. This movement matters and I look forward to growing our network with a bold, bright vision.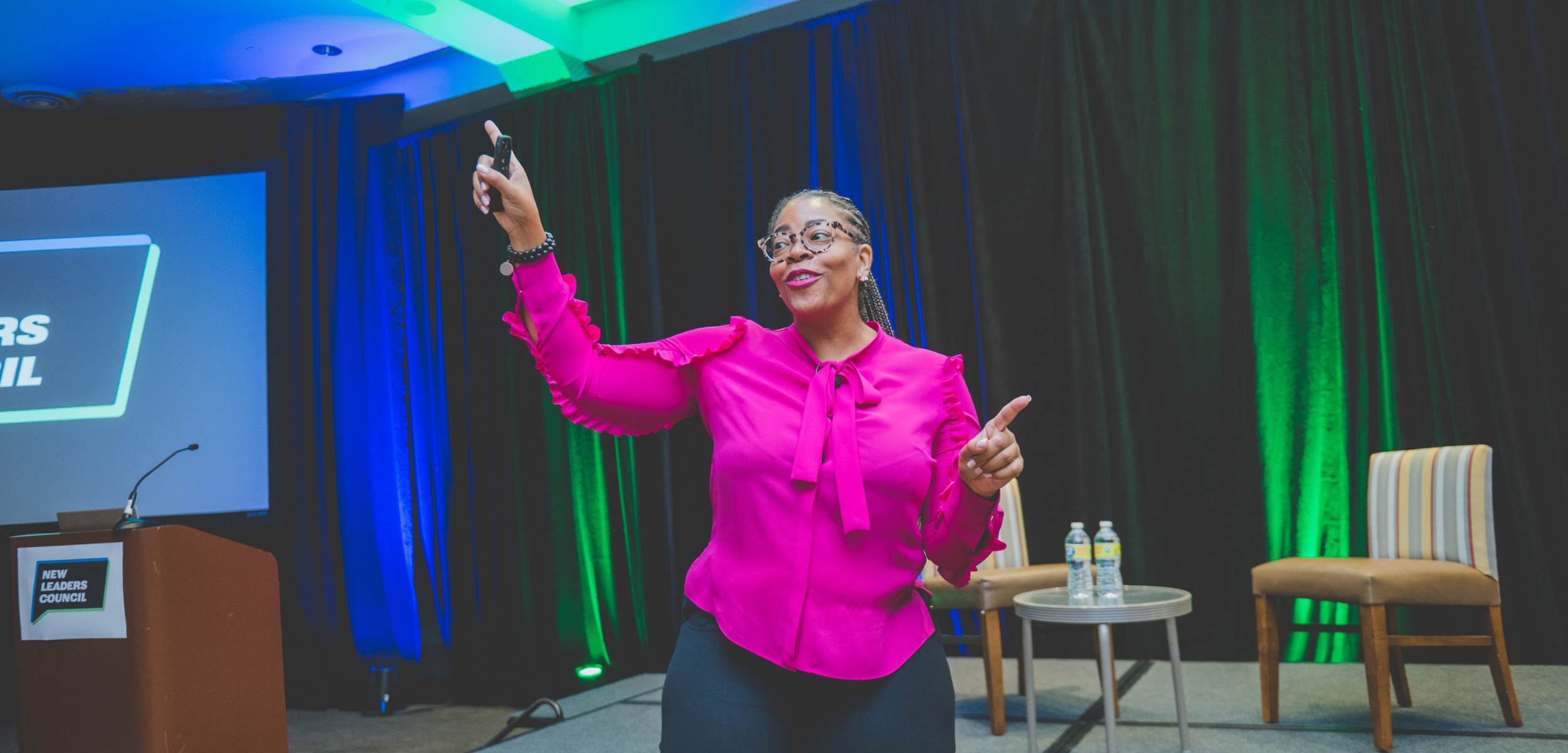 My NLC Story
With the lessons and leadership paths laid by NLC, I've risen to become Atlanta's Chief Equity Officer. As the national NLC Board Chair, I am honored and excited to lead alongside our phenomenal alumni and future fellows to create political and social change rooted in equity.
Since my introduction to NLC ten years ago, I've been thinking about how I might strengthen this impactful organization. My class had amazing leaders in it like U.S. Representative Nikema Williams, and since then we've created a whole leadership ecosystem that truly moves the state of Georgia forward. With leaders like Nsé Ufot who partnered with Stacey Abrams to lead the New Georgia Project and register countless voters, to lobbyist firm-leaders like Howard Franklin who have worked with every Mayor since Maynard Jackson to Shirley Franklin, to current Mayor André Dickens. NLC is also a connection I share with one of my best friends, Sarah Groh, a Boston chapter alum, who serves as Chief of Staff to U.S. Congresswoman Ayanna Pressley.
Now let me be clear: I was a bit of a troublemaker when I began volunteering with NLC Atlanta after I graduated from Institute in 2013. As the Finance Co-Chair, I found myself somewhat frustrated with the gaps between our resources and impact. Determined to improve this organization, I joined the National Diversity Committee as Chair, constantly pushing NLC to ensure more diverse Institute cohorts, ensure inclusive spaces for the many identities and differences in perspectives of our community and, most importantly, ensuring we worked to center and advance equitable and liberatory outcomes for communities. After a decade of service to the NLC community, I am confident that the next phase for NLC is as bright and bold as our Fellows and alumni.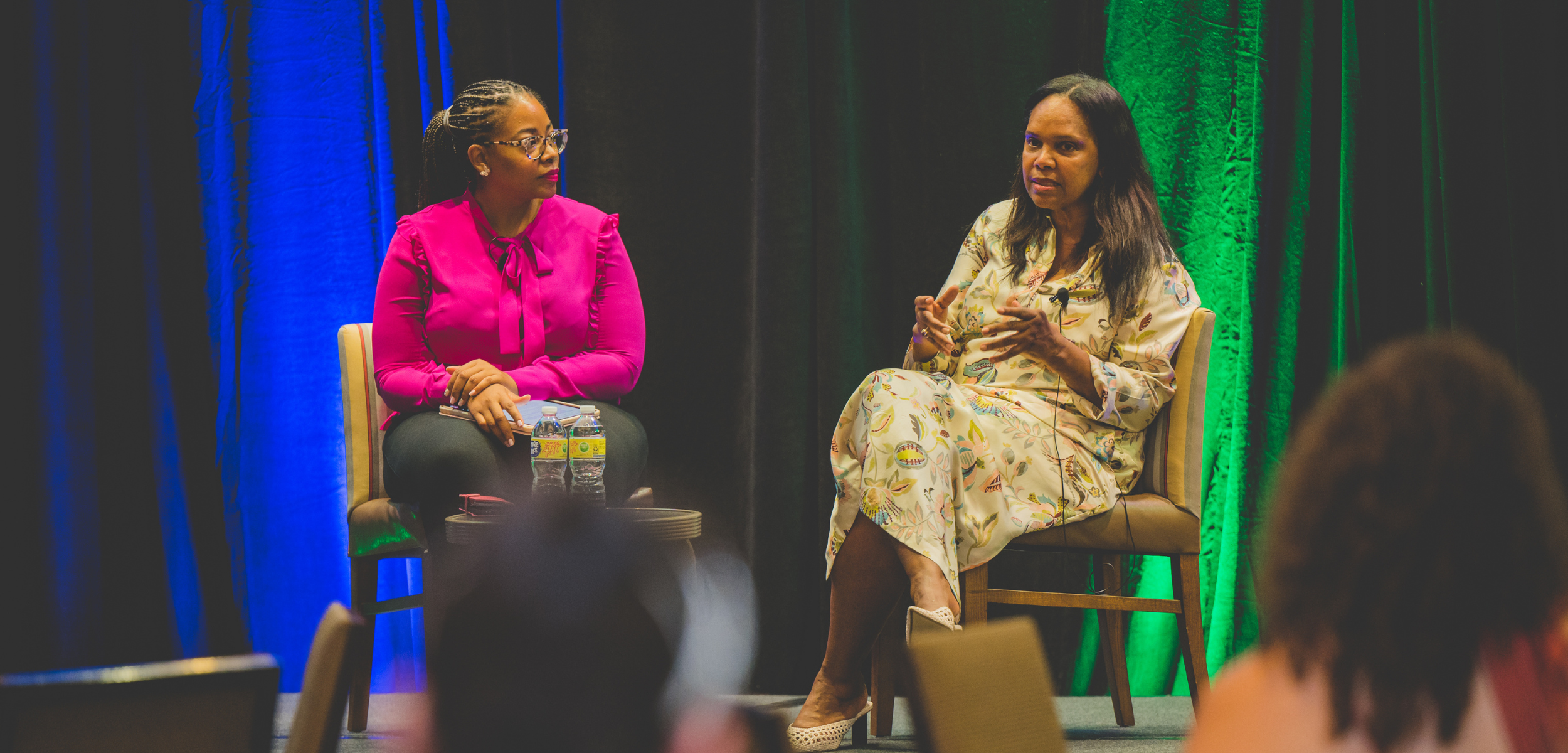 A Bright Future for NLC
At Convention, where I hope to see each of you this August in Little Rock, I'll take the helm as National Board Chair in support of another amazing NLC alum, our President and CEO, Clare Bresnahan English.
I'm not sure I have the words to express what it has meant to walk alongside Clare as she brings her vision for NLC to life. For two alumni to serve in the top leadership roles for NLC, demonstrates how far NLC has come – and we're just getting started.
Among our Board and staff, NLC's collaborative, connective leading style has made progress possible. We practice what we preach, from local chapter leadership team to the National Board of Directors.
The impact that our Fellows and alumni make is held up by strong scaffolding: our NLC Headquarters team. As the leaders of this movement, we are listening and adapting to make the network stronger. We are fulfilling our potential by building capacity, taking on bold improvements like developing a database of solutions that NLC Fellows and alumni are leading so we can replicate and scale good work. These are the big ideas in reach when you build the capacity of an organization with more than 50 local chapters across the U.S.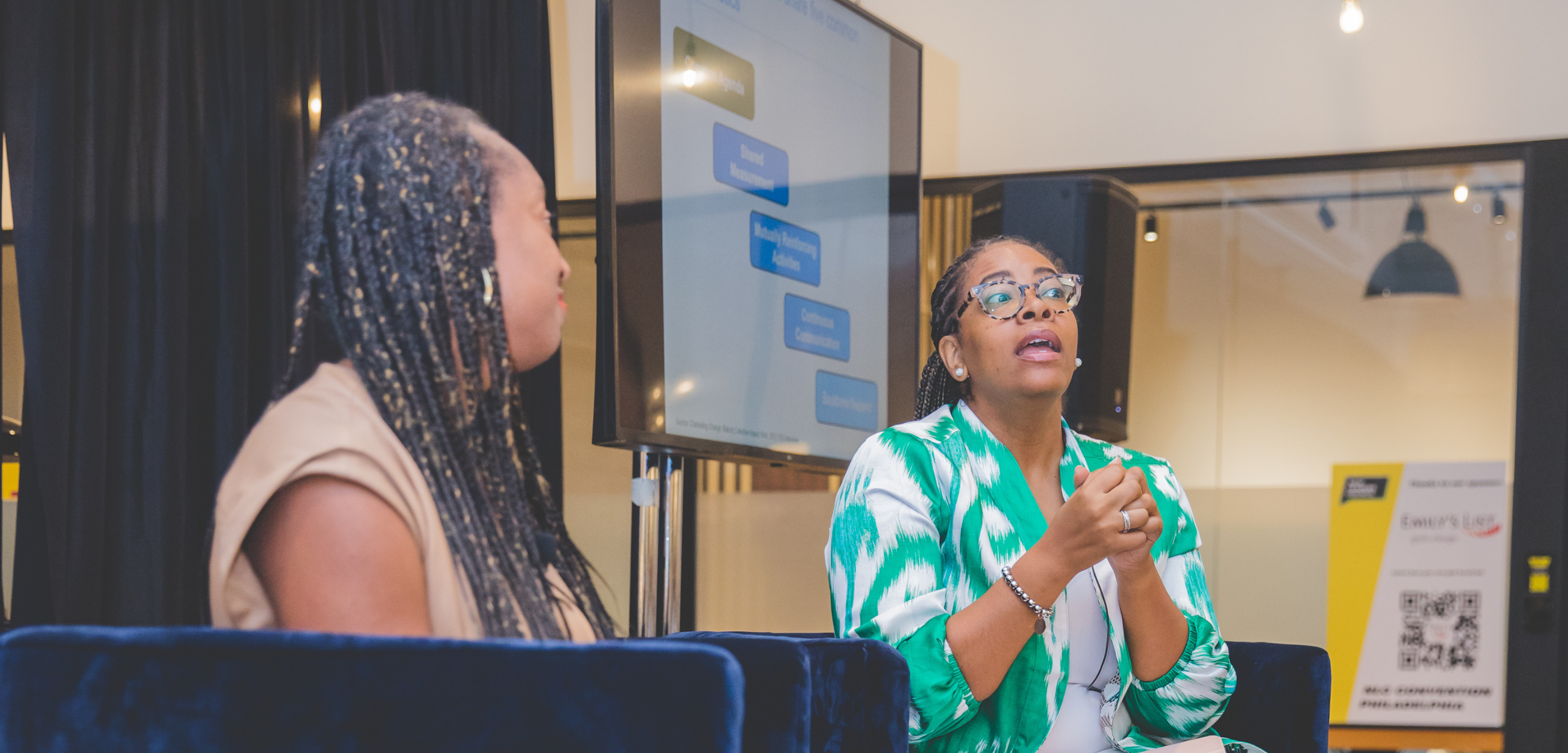 A Legacy of Boldness
When I think about the state of our country and our future, I am reassured that although the daily decay of our democracy is heavy, progress will prevail thanks to NLC. For every problem our country faces, there is an NLC alum strategizing solutions. When you think of the issues that keep you up at night – including abortion restrictions, voting discrimination, the systematic silencing of important discussions of race, and harmful policies surrounding LGBTQIA+ youth – just know that locally and across the country, NLC alumni are on the frontlines of change.
Our model relies on deep-rooted and durable systems: strategies molded, sustained, and executed by our local leaders who serve their communities through their NLC chapters. By building leaders locally and giving them a chance to experiment with leadership through chapters and other volunteer opportunities, NLC's impact grows and grows.
NLC alumni are in the White House. They are attorneys challenging Nazi hate groups in our court systems. They are disability and mental health advocates. They are pushing for better and more fair elections. They are nonprofit founders and municipal government leaders. NLC alumni are everywhere, advancing progress in every industry and issue-area across the country.
As a community leadership movement, we know it's not about lifting up the singular, charismatic individual, but the work of each of us that ensures a world with opportunity for all. And as your incoming Board Chair, I hope to create a legacy of bold impact. With the exact same collaboration and connection at our core, I look forward to the opportunity to grow this organization into its potential. Join us at Convention as we celebrate the next phase in NLC's bright future!
Candace M. Stanciel
NLC Atlanta 2013
NLC National Board of Directors Chair