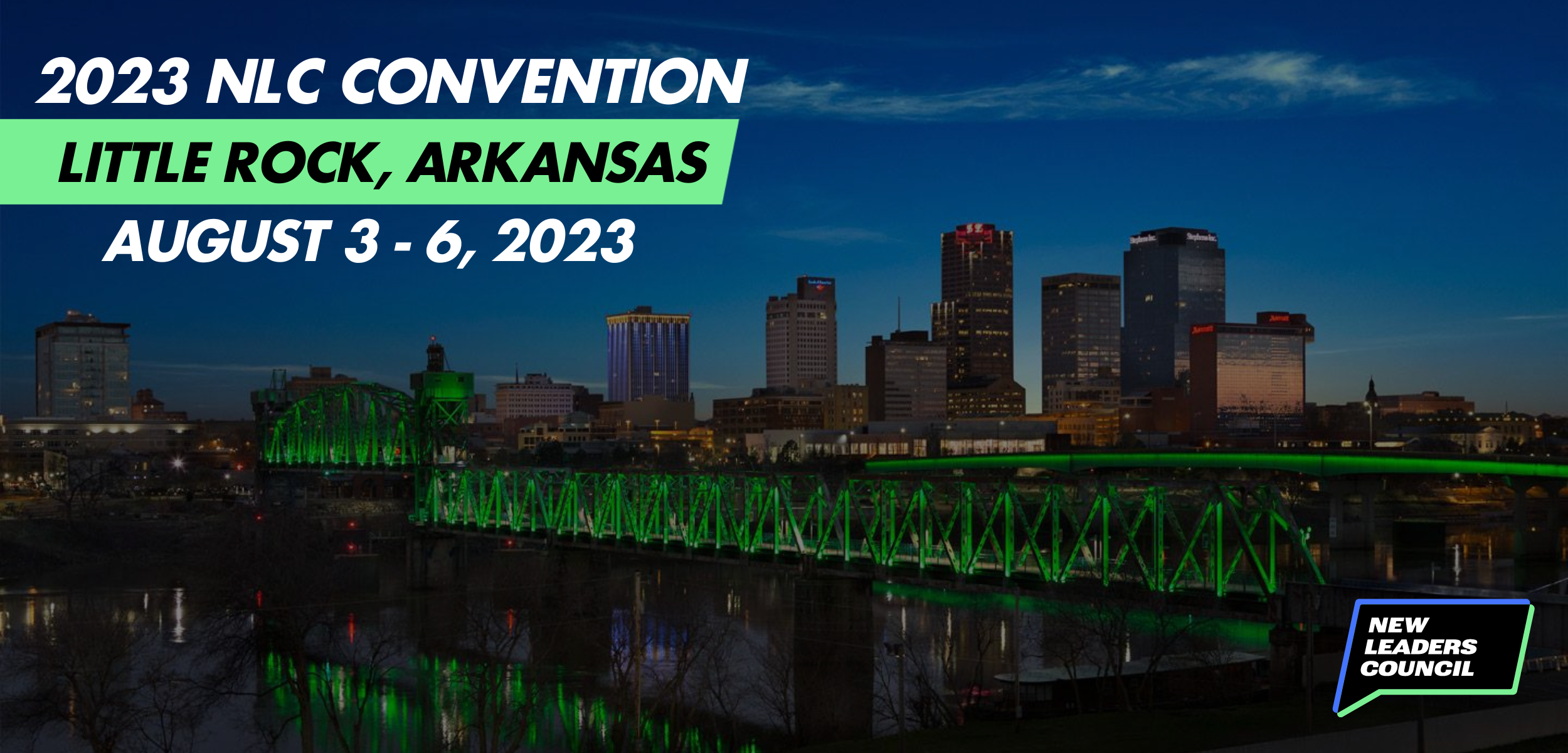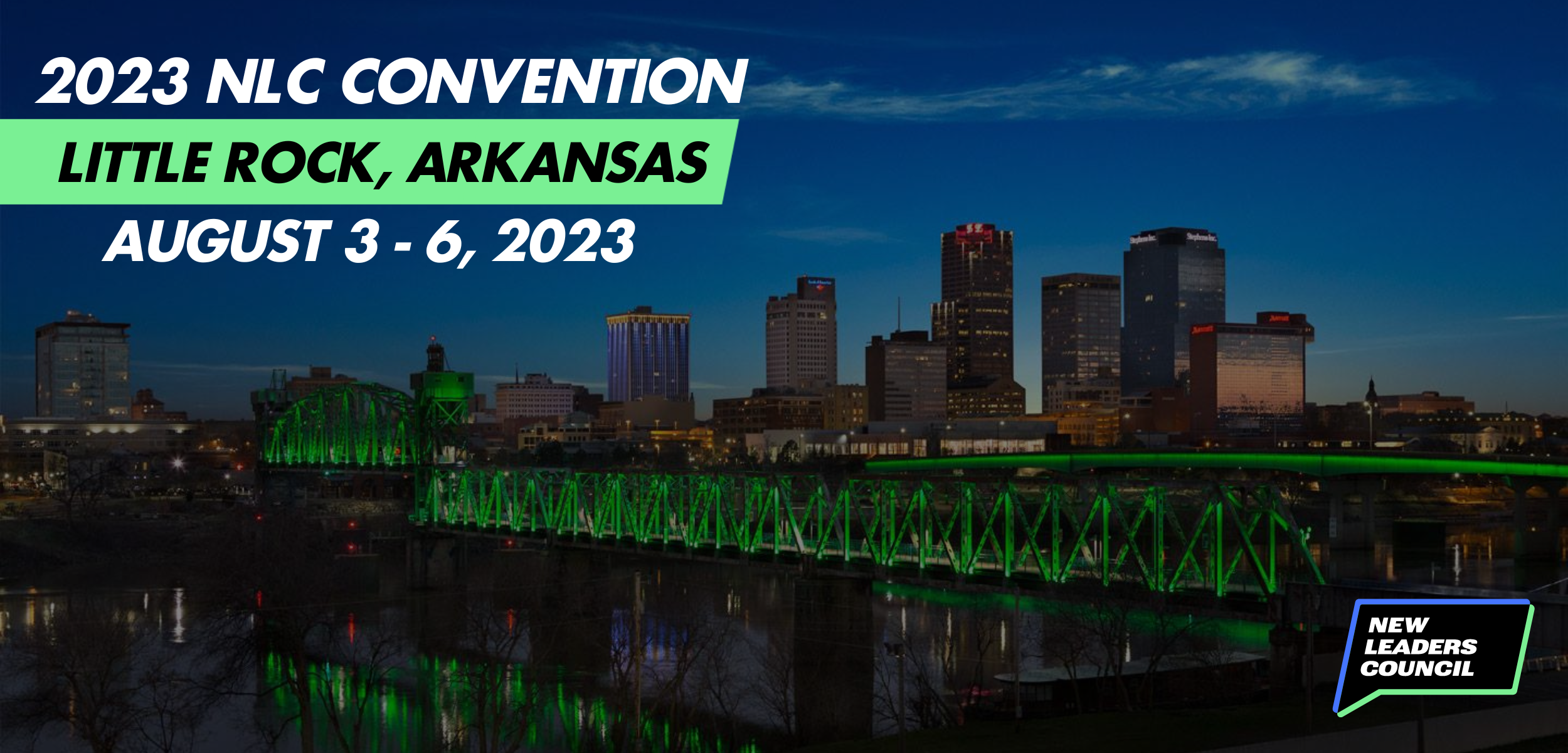 Creating Change Where Change is Needed!
We are creating change where change is needed. That's why we're excited to announce the location of our 2023 New Leaders Council Convention: Little Rock, Arkansas! At NLC, we are committed to being the change we seek. We go where we are needed most.
Mark your calendars to join hundreds of NLC alumni and friends August 3 – 6, 2023.
We train the people who change the world. This summer, we will dive into workshops on mobilizing our community leadership movement in a place with a robust history of changemaking.
Tickets go on sale April 17, 2023 at 12:00 pm Central. Bookmark this page for the countdown and for more information as it's released.
A look back to our 2022 NLC Convention Philadelphia Speakers
Stay tuned for our 2023 NLC Convention Little Rock speakers!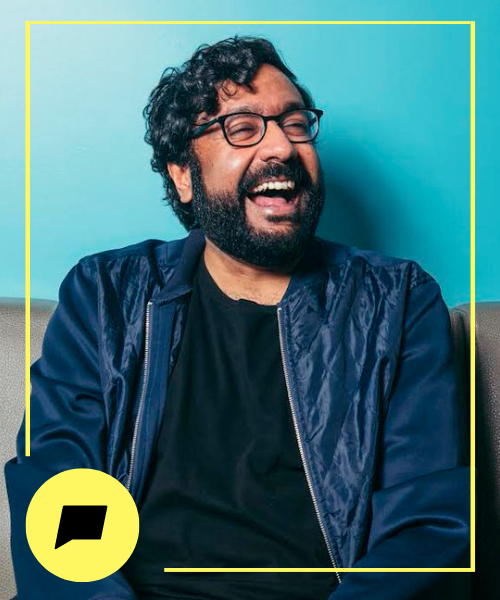 2022 NLC Philadelphia Convention Featured comedian: Hari Kondabolu
Hari Kondabolu is a comedian, writer and podcaster based in Brooklyn, New York.
His 2018 Netflix special, Warn Your Relatives, has been described as "an incisively funny and formally adventurous hour that reveals a comic in command of his powers." The special was named on many "Best of" lists, including for Time, Paste Magazine, Cosmopolitan, E! Online, and Mashable. He was also named one of 2018's "Comics To Watch" by Variety.
In 2017, his truTV documentary The Problem with Apu was released to critical acclaim and spurred a global conversation about race and representation. The Nation called it "a devastating critique of the ultimate comedic sacred cow: The Simpsons." It is now used in high school, college and grad school curriculums around the U.S.
A look back at the 2022 NLC Philadelphia Convention Featured Alumni
Stay tuned for the featured alumni for the 2023 NLC Little Rock Convention!
A look back to our 2022 Spark!Talks
Stay tuned for 2023 Spark!Talk application coming soon!
FREQUENTLY ASKED QUESTIONS
Frequently Asked Questions:
When is the event?
Thursday,  August 3rd at 3:00 pm – Sunday, August 6th at 12:00 pm
What is the location?
Little Rock, Arkansas
What airport should I fly into?
Bill and Hillary Clinton National Airport – (LIT)
I have questions, who do I contact?
Please email [email protected] and someone will get back to you.
Check back for more updates soon!