National
NLC Launches National Advisory Council
We welcome eight cross-sector leaders
---
Please give a warm welcome to NLC's inaugural, national Advisory Council! Our Advisory Council is made up of cross-country, cross-sector leaders who bring their experience and perspectives to NLC and expand our network. They will advise the organization, advance our movement for progress, and lend their voices to our mission. These leaders are aligned with our values and we couldn't be more proud to add their expertise to our network. Read more about each new member below!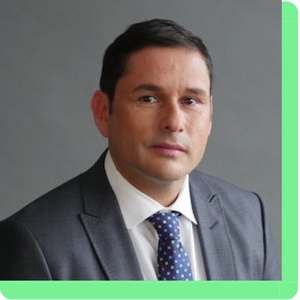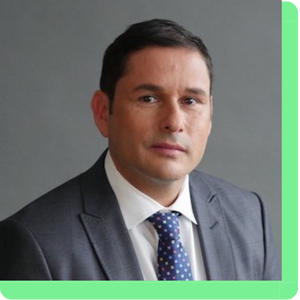 Raul M. Alvillar (he/him)
Executive Vice President at Resolute; Chair of the Sixteen Thirty Fund Board
Raul M. Alvillar is a senior executive with two decades of expertise in external affairs, strategic planning, community relations and political affairs. Raul was the New Mexico State Director for the Biden campaign in 2020. Raul also served as the National Political Director at the Democratic National Committee (DNC) where he led political strategy, managed all of the organization's relationships at the national, state and local level and collaborated with decision-makers to disseminate Democratic priorities. Prior to the DNC, Raul served in several roles for President Barack Obama's administration including as Associate Director of the White House's Office of Public Engagement and as the Senior Advisor and Congressional Relations Officer for the U.S. Department of Housing and Urban Development. In 2007 Raul began his journey with then-Senator Obama as the 52nd hire on the campaign. He performed a variety of roles including Arizona State Director. Raul's professional path included serving as Deputy National Political Director at Senator John Kerry's Keeping America's Promise PAC. Raul has been a guest commentator on Fox News, CNN, CNN en Español. He has been featured in The New York Times, The Blade, Politico, USA Today among others. Raul is a native of New Mexico.
---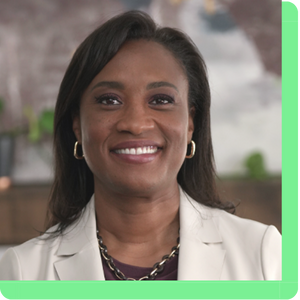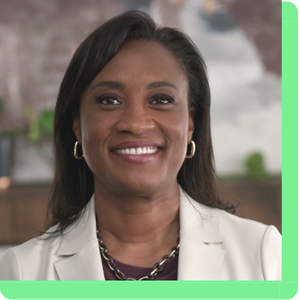 Laphonza Butler (she/her)
President, EMILY's List
Laphonza Butler is the president of EMILY's List. As a leader in politics, campaign strategy, and the labor movement for two decades, she has dedicated her life to empowering women and supporting them in finding their voice and using it to make meaningful change. Prior to joining EMILY's List, Butler served as Director of Public Policy and Campaigns in North America for Airbnb. She also was a partner at SCRB Strategies, a political consulting firm where she was a strategist for candidates running up and down the ballot and a senior advisor to Vice President Kamala Harris's presidential campaign. Butler spent 10 years as the president of the biggest union in California, and the nation's largest home care workers union, SEIU Local 2015. She was elected to this position at just 30 years old, one of the youngest to take on this role. As president, Butler was the leading voice, strategist, and architect of efforts to address pay inequity for women in California and a top advocate for raising the state's minimum wage to $15 an hour – the first state in the nation to do so, benefiting millions of working women in low wage jobs. That effort also gave hundreds of thousands of homeworkers access to paid time off. Previously, Butler served for seven years as President of SEIU United Long Term Care Workers (ULTCW), and also as SEIU's Property Services Division Director in which she was responsible for the strategic direction of the more than 250,000 janitors, security officers, window cleaners, and food service workers across the country. She also served as an SEIU International Vice President and President of the SEIU California State Council.
---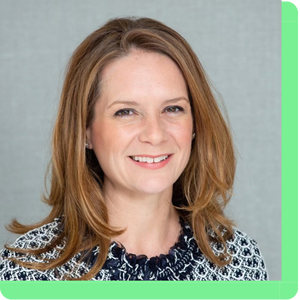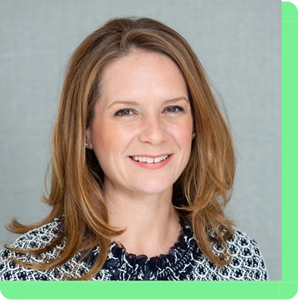 Caroline Fayard (she/her)
Managing Member, Fayard Law Firm LLC
Caroline Fayard is an attorney and business owner living in New Orleans. She is former national board member of the New Leaders Council, past president of Louisiana Appleseed, and previously served on the board of the Louisiana Children's Museum. Caroline is an elected member of the Orleans Parish Democratic Executive Committee, and she currently serves as Co-Chair of the Civil Rights Committee of the Anti-Defamation League Southern Regional Board. Caroline is a graduate of Dartmouth College and received her law degree from the University of Michigan. She is licensed to practice law in Louisiana and New York.
---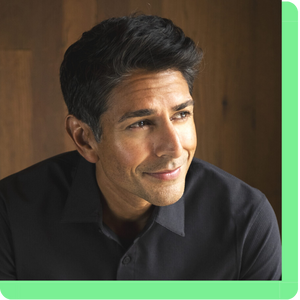 Suneel Gupta (he/him)
Author of Backable
Suneel Gupta is the bestselling author of "Backable" and is currently writing a new book on the connection between inner well-being and outer performance. Suneel is the founding CEO of RISE, which partnered with then-first Lady Michelle Obama to deliver low-cost healthcare services to people in need. RISE was named "App of the Year" by Apple and sold in a successful exit to the NASDAQ-listed company One Medical. Suneel serves as a Visiting Scholar at Harvard Medical School and emissary for Gross National Happiness between the United States and the Kingdom of Bhutan. When a reporter once asked Suneel about his purpose, his response was to "find good people, and inspire them to do what inspires them."
---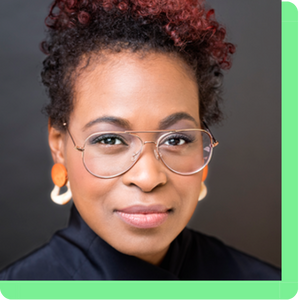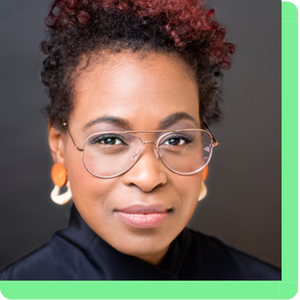 Errin Haines (she/her)
Editor at large and founding mother of The 19th
Errin Haines is editor at large and a founding mother of The 19th, a nonprofit, independent newsroom focused on the intersection of gender, politics and policy. She is also an MSNBC Contributor. Prior to joining The 19th, Errin was national writer on race and ethnicity for The Associated Press. She has also worked at The Washington Post, the Los Angeles Times and Orlando Sentinel. Errin's expertise on issues of race, gender and politics make her a sought-after voice and thought leader in her industry. She has taught classes on race, gender and the 2020 election at the Georgetown University Institute of Politics and Princeton University. Errin is currently writing her first book, TWICE AS GOOD, exploring the growth of Black women's power and leadership through Vice President Kamala Harris' historic ascent and the rise of other notable trailblazers boldly asserting their roles in American democracy and society. A native of Atlanta, Errin is based in Philadelphia.
---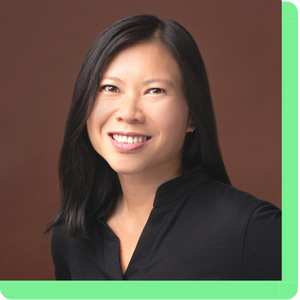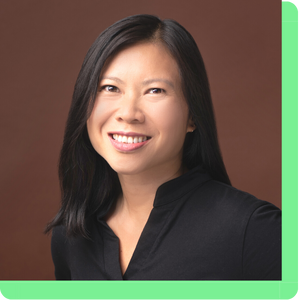 Hanh Le (she/her)
VP of Strategic Partnerships at if, A Foundation for Radical Possibility
Hanh Le is Vice President of if, A Foundation for Radical Possibility, which envisions a world in which Black people and people of the global majority live powerfully, abundantly and beautifully in healthy, self-determined communities free of social, economic and ideological violence. Hanh was previously Executive Director of the Weissberg Foundation, where she led strategy development and implementation; oversaw programmatic and operational activities; and collaborated with other philanthropic and nonprofit leaders to advance racial equity through field-building, pooled funding, and collective action. She has served as chief program officer at Exponent Philanthropy, leading educational programming and content development; and she has directed training, grant, and technical assistance programs for KaBOOM!, Community Technology Centers' Network, and the Peace Corps. Inspired by the power of collective impact, Hanh co-founded DC's Cherry Blossom Giving Circle and co-chairs the Metro DC chapter of Asian Americans and Pacific Islanders in Philanthropy. She serves on the boards of Asian American LEAD, and the Washington Regional Association of Grantmakers.
---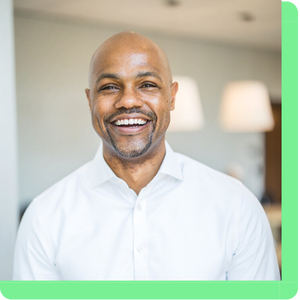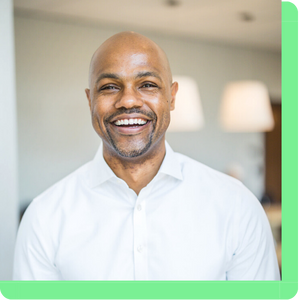 Nasir Qadree (he/him)
NLC Boston '12 alumni, Founder of Zeal Capital Partners

Mr. Nasir C. Qadree is Founder and Managing Partner at Zeal Capital Partners, an inclusive investment vehicle partnering with diverse management teams building tech enabled focus on narrowing the Wealth and Skills gaps. In his role he defines the fund's focus, leads investment activities, and manages post-investment value creation strategies and support mechanisms for portfolio companies. Prior to Zeal, he served as the Associate Director for AT&T's $400 million Aspire Social Investment Fund, where he oversaw direct investments in Education/Employment Technology companies, led the tech giant's investment readiness program, and managed partnerships with national accelerators across the US. Prior to AT&T, he led Village Capital's US Economic Opportunity Portfolio and served as Global Head of Education. At Village Capital, he evaluated early stage businesses in Education, Health, and Financial Services and developed investment theses across the three sectors. He began his career in the public markets, at Goldman Sachs and State Street Corporation. Today, Nasir is a Kauffman Fellow Class 26. He serves on the board of LearnFresh Education, the official education nonprofit for the NBA. He is committed to completing 51 full marathons, in all 50 states and D.C. having already completed 18 to raise $1 million in scholarship funding for first generation college students. In 2018, Washington Business Journal recognized his contributions to his industry and community by naming him a 40 under 40 recipient. The Atlanta native resides in the Woodridge community in NE Washington, DC and is a proud Hampton University Pirate.
---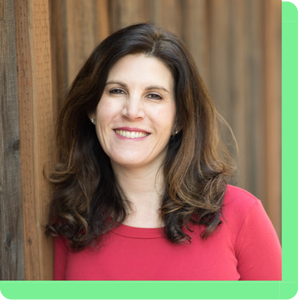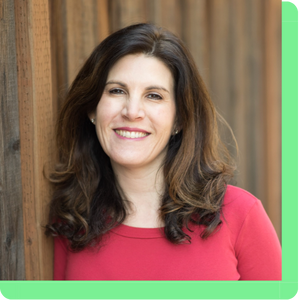 Debra Schifrin (she/her)
Lecturer, Stanford Graduate School of Business

Debra Schifrin is a lecturer in Management at the Stanford University Graduate School of Business. She is passionately creating innovative, interactive university courses and corporate training sessions to maximize learning and connection. A thought leader in improv-based teaching and consulting, Debra designs and leads corporate workshops to help business teams excel. As a lecturer at Stanford Graduate School of Business, Debra teaches an improv-based management course she designed.
Debra was reporter, producer, and director for National Public Radio and has been performing and teaching improv for more than 15 years.