Columbus, National, New Hampshire, New York City, Oakland, Oklahoma, San Francisco, Tallahassee, Tampa Bay
Class of 2021 Shares Their Stories
Fellows Make a Collective Impact
---
In all that 2021 has taught us, we know firmly that national progress starts at a local level. We know that communities are changed by those closest to its problems, by its proximate leaders. That's what NLC is all about: building an ecosystem of leaders across identities, issues, and industries, to push for progress at home and across the country.
As we look forward to 2022 and beyond, we are taking time to reflect on our alumni's individual and collective success. In this year's annual report, A New Phase for New Leaders, we highlighted nine Class of 2021 alumni and the important work they are doing in their communities, cities, states, and the nation. Read more about these impactful folks below and check out this year's report! If you're an NLC Alumni who wants to share your story of collective impact, please share more here.
---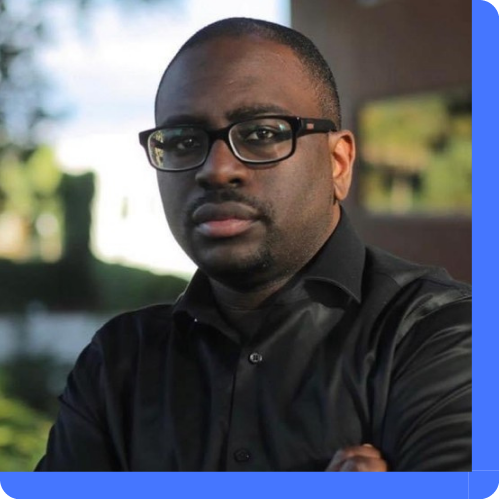 adner MArcelin
NLC Tallahassee '21
Administrator, Ben Crump Law
I decided to apply for a New Leaders Council fellowship for the very same reason I decided to run for office: I have a heart for my community. Following the murder of George Floyd in 2020, I was connected to Floyd's family in my professional capacity with Ben Crump Law. Throughout my NLC fellowship in 2021, I was also traveling to Minneapolis to support the family during the Derek Chauvin trial. The Floyd family was depending on us and our team during the lowest, most broken times of their lives and I felt a connection to them. Experiencing the trial and NLC Institute at the same time was invaluable and I wouldn't have wanted it any other way. The trial highlighted in real-time the lessons I was learning in NLC about the power of local leaders. NLC gave me clarity that I was doing the right things at the right time. As I completed Institute in June, Minneapolis City Commission President Andrea Jenkins – the first Black, openly trans woman to serve in that post – was a catalyst for settling the record-breaking civil case against the officers that murdered Floyd. I learned from her that integrity is key to good governance, a value that NLC validated as something needed in Tallahassee too. Floyd's brothers and sisters encouraged me to run for office, expressing a need for leaders who can create a more just, equitable system now and in the future. Their words of encouragement and my NLC Institute experience painted a picture of my individual leadership potential. As I make my bid to be a local leader, I use my NLC training every day, including fundraising, public speaking, and relationship-building. Beyond the curriculum, NLC connected me with people in and outside of my cohort and taught me how to go out there and talk about the change I wanted to see in Tallahassee. NLC has also helped me get out of my comfort zone and has given me the direction and determination to achieve the change my community needs.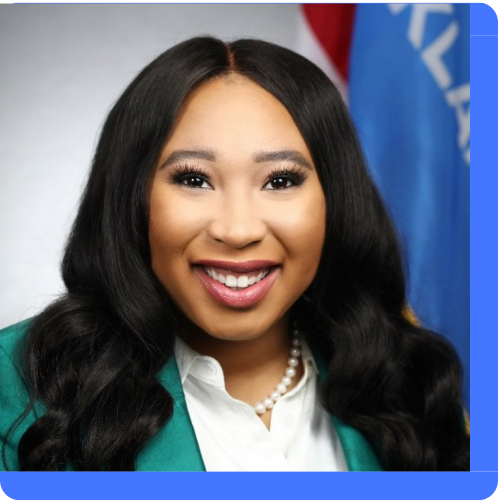 Rep. Ajay Pittman
NLC Okalahoma '21
Oklahoma State House of Representatives, District 99

My foundation of leadership was influenced by the women in my life. I was taught to embrace my culture and heritage as an African American and Native American with dual citizenship in the Seminole Nation. My Native grandmother believed that if we expect our youth to become leaders, then we must empower their voices now. I was able to bring that inclusivity and openness to the table to help elevate my NLC experience.
It was easy to connect with my LEAD group, my cohort as a whole, and the National Alumni and Fellows. On the micro-level, in my four-person LEAD group, we shared our ambitions, focus areas and became family. We practiced our support for one another with open hearts, advice and listening ears. For example, one of my peers shared a desire to run for office and I shared my experience as a millennial. Our conversation made space for each other to show up as our whole selves. I wanted to be as authentic as possible because Oklahoma needs a pipeline for new leaders and I've been fortunate to set an example for those who will come behind me.
In addition to my cohort, I enjoyed a national NLC connection also. We embraced opportunities to meet other Fellows, and speakers from across the United States. We participated in our monthly institute with National Programming as an important lens for the local topics we discussed monthly. Together, with other Fellows across the nation, we broke out into different groups to discuss current issues and share best practices. In these breakout sessions, I connected with doctors, accountants, authors, and even other elected officials. NLC training was helpful in the areas of connectivity, community building, and some fundraising strategies.
The leadership training provided a model to identify and build stronger leaders. We all prioritized different issues as individuals but agreed that you cannot do this work alone. Whether it is healthcare, criminal justice reform, or economic justice, this important work requires collaboration. I believe we all have to show up with an authentic purpose, use our strengths and unique stories to effect change.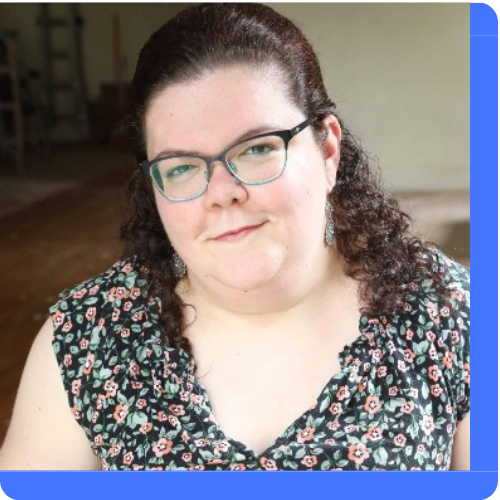 emily ladau
NLC NEw york city '21
Digital Content and Community Manager, Disability & Philanthropy Forum
Author, Demystifying Disability
I identify as a physically disabled woman. While 1.3 billion people in the world live with disabilities, we too often remain on the margins. Being in community with others excites me, including opportunities to better understand different experiences and to self-reflect. That desire for connection and collaboration led me to New Leaders Council.
I found NLC through other disabled people I know who went through different chapters across the U.S. I wanted to be a Fellow to not only expand representation of disabled people in the cohort, but also expand my experiences beyond my own bubble. A lot of the work done in social justice movements tends to be insular; often, based on our identities and issues, activists stick to their own communities. That's not a way to create change. But with NLC, I was able to connect with others beyond the communities I'm already a part of and be more effective together. Every issue is a disability issue. All the great work that other NLC folks do encompasses disability whether or not they recognize it. And I recognized that my work can improve by focusing on how different forms of oppression intersect.
My cohort experience was a powerful opportunity to connect with people who care about the direction our country and planet are moving. It was motivational to connect to those who want to affect change, especially in the midst of a pandemic. While the weight of the world is heavy, my LEAD group helped me combat self-defeat. Our small group talked about our goals and our next steps. We not only learned from speakers and from sharing our perspectives, but there was also power in learning with people who are so passionate about their work.
NLC was a reminder that a pandemic does not mean we need to be stagnant. It was so nice to be in community with people who are also doing the work. The world is bigger than we think it is, and NLC helped me find my people. Beyond Institute, I still check in with my LEAD group, and NLC has led to connections with other amazing people in the disability community who I continually work with today.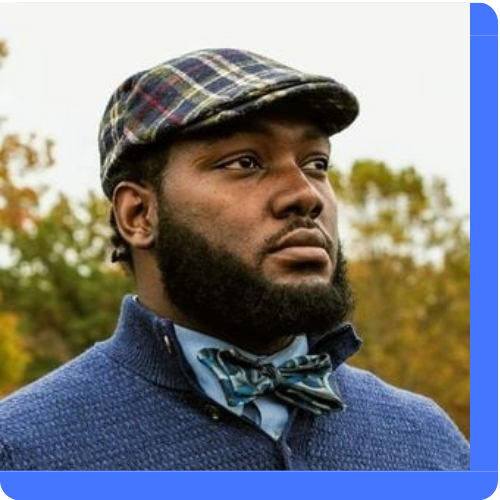 ernest levert Jr.
nlc columbus '21
Founding Director, The Royal Oak Initiative (ROI)
I've been playing chess since I was in elementary school. Chess offers practitioners the opportunity to learn more about themselves and the world through the parallels between life and the game. If you can use your principles to navigate the opening, use tactics and mindfulness to navigate the middle game, then you might be able to win in the end.
NLC challenged me to take my game to the next level. One of my most significant experiences in NLC was developing my capstone project, inspired partially by our session on labor, solidarity economics, and unions. I had heard about cooperatives and economic democracy before, but I wanted to use my passion for chess to dive deeper into exploring how these look in practice. For my capstone, I decided to focus on launching a chess-based producer cooperative through which local makers could design and create their own chess sets, pieces, tables, and other locally made chess products. With intentions of increasing workforce development skills and economic empowerment, I wanted to help others tap into their creativity to express and explore themselves through the art of chess. With encouragement and support from my cohort, mentors, family, and friends, I entered my idea for the Chess Cooperative into a local business pitch competition and ended up receiving the most votes and a community-funded grant!
NLC also challenged me to evolve the way that I view mentorship. NLC pushed me to step out of my comfort zone and to initiate a mentoring relationship with community leaders that I admired in the areas of business, impact, and authenticity. I was also able to connect with and build relationships with new friendtors (friend + mentor) among my NLC cohort and NLC Columbus alumni.
Just like the pieces in the game of chess, each of us has unique abilities, experiences, and perspectives that can unite to form an indomitable coalition of dreamers and doers. My time in NLC showed me what the next level of community impact and leadership could look like as we strive to operate in our unique strengths to fight for a more equitable, inclusive future.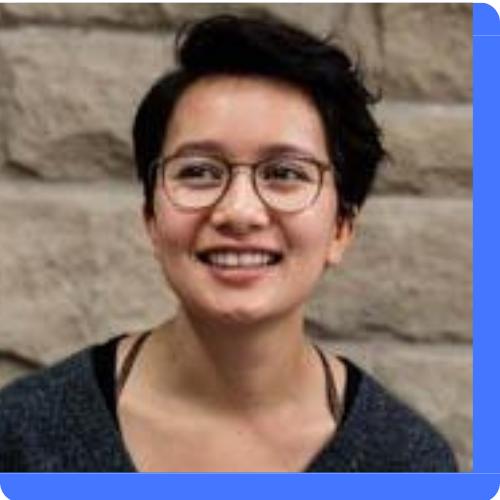 EZRA KONG
nlc oAKLAND '21
Managing Partner & Co-Founder, Reflex Design Collective
I've wanted to connect creativity with social justice for awhile now. In college, I was moving between engineering and architecture with a focus on how design can be used for social impact. At the same time, I was noticing a growing gap between my values or politics and the approach that "design for good" work does, in that it didn't incorporate a real understanding of systemic racism and other forms of oppression in the design process. The traditional approach to design (design thinking, human-centered design) managed to leave out much of this. I wanted to build something different: a way to design that embraces co-creation within communities so that a practitioner designs with, rather than for, those most impacted. This shifts the cyclical pattern of inequity in which those who have been systemically oppressed aren't even able to access the agency needed to change these systems. I found these same themes of dismantling traditional power structures for collective good with New Leaders Council in Oakland as well.
As a part of equity design, my work also focuses on interpersonal dynamics: the teams we work on. This work is about who has access to decision-making power, and for people to equitably design, we have to look inward and look at the relational dynamics we have together. The way we work together in our teams will impact how we are able to show up with integrity when working with community groups. This belief was affirmed and sharpened by my NLC experience and my peers who embodied these values with me.
I found NLC through a friend, who I met through equity design work and was the chapter co-director of NLC Oakland. Knowing my passions, they highly recommended the Institute. Just like in my design work, a lot of people in my cohort also worked within the traditional institutions such as governments and academia – but they also felt accountable to grassroots communities and were trying to change really difficult power dynamics. Working between institutions and communities is emotionally challenging and can take a lot out of people, but NLC brought me a sense of community. Together, we shared and expanded organizing strategies, analyzed and interpreted systems thinking, and most importantly created a space for us to provide support and inspiration.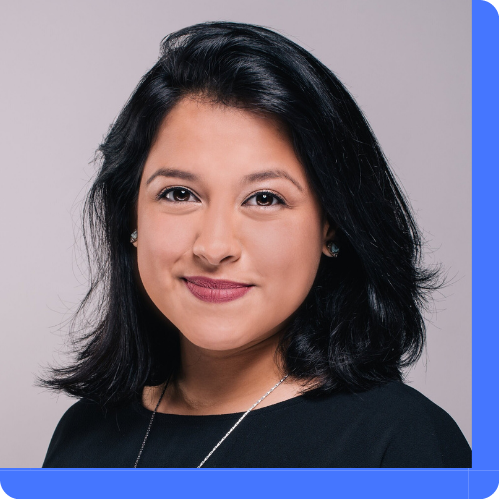 Gabriela
Santiago-Romero
NLC detroit '21
Councilwoman, City of Detroit
Policy and Research Director, We the People Michigan
I am a lifelong resident of Detroit and immigrant from Mexico. I grew up in poverty in a single-parent household and have witnessed our communities marginalize people with harmful policies and a lack of resources. Detroit raised me to be a social justice warrior, and NLC connected me with other leaders who care about progress.
During my NLC Institute, I was debating to run for office or not. When we started in January 2021, I was not sure what I wanted to do, as I had just lost my first bid for county commissioner. But with my cohort's support, helpful curriculum, and even an encouraging call from U.S. Rep. Rashida Talib, I decided that running for City Council would be my capstone project. That push from folks in my community to run and serve, and that belief in me, is what I needed. And just like the movement of collective leadership we build in our cohorts, coming to a decision point was a team effort. With the primary in August, my NLC fellowship gave me time to dive in, set my intentions behind running, work through timelines of what had to be done, and launch the campaign in real-time. In November 2021, I won my race and accomplished my capstone project. It felt good to complete this task, especially with my cohort's constant support.
There's a lot I want to do for my community, including improving environmental justice and protection, increasing affordable housing and availability, and making sure all residents have basic city services. For too long, my neighbors in my district have lacked the resources they deserve, and the more that I'm learning, with my NLC community and beyond, I know progress is possible. Today, I still talk to my cohort, including sharing jobs I have available through the City. From experience, I know it's really hard to run for office, especially for young women of color. But my cohort saw leadership in me and thought that I should be a part of the ecosystem of diverse leaders we need to make change real. It was so impactful to seek folks that seek the good in you, accept and share support, and surround myself with those who were dreaming big.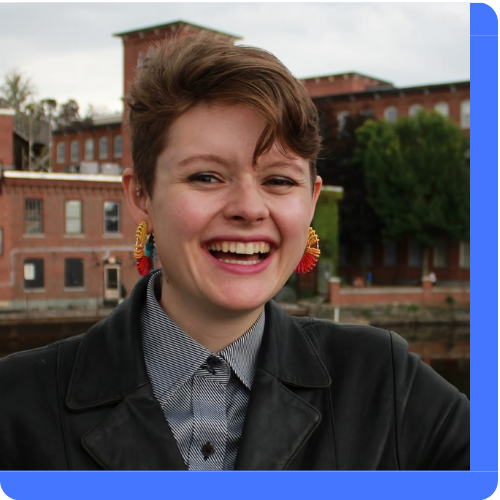 jules good
nlc new hampshire '21
Somersworth NH Selectperson
Founder, Neighborhood Access
Growing up, I never felt like I fit in, especially as a young, queer person. I attribute most of my leadership skill development to always being the odd one out and wanting to protect and uplift others who were shunned by the conservative majority in my community. I learned to use my quirks as a tool to relate with all kinds of people, but especially other queer and disabled people.
I was nominated by an NLC alumnus who was a faculty member at the university I attended. It seemed like a great opportunity to meet other young progressives and learn some organizing skills. The most important lesson that NLC taught me is that it's crucial to regularly take time to reflect on your past, goals, skills, and skill gaps. It is really easy to get caught up in the flow of day-to-day work, especially when you work full time and run a business like I do. LEAD weekend at Institute was a catalyst for helping me focus on my goals and formulate actionable steps to achieve them! Additionally, this time of reflection solidified my desire to continue building my network of disabled progressives. I was able to connect with other disabled 2021 Fellows throughout Institute, which introduced me to people I still collaborate with to this day. Many of the goals I set during LEAD weekend had to do with expanding my consulting business, Neighborhood Access, and becoming more involved in my local community. Over the past year, I've expanded my staff and clientele and have become part of several disability coalitions. It's been thrilling to see people get excited about our work and get involved!
During Institute, I met and strengthened relationships with disabled folks and together we worked to host a virtual Disabled Fellows Mixer. It was a wonderful chance to meet other disabled folks in the program and learn about their experiences, as well as their advocacy efforts in their respective communities. I still interact with some of the Fellows I met through that event from time to time, and it's so much fun to see them progressing on their journeys!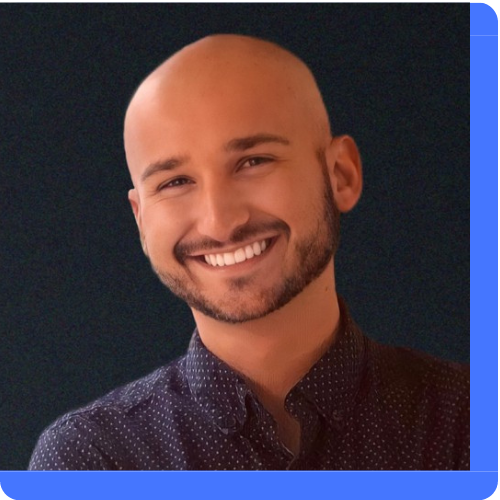 matthew chernesky
nlc tampa Bay '21
Manager of Financial Stability, United Way Suncoast
Co-Founder of nenos
NLC presented an opportunity to be part of something larger, develop and hone-in on special skills, and cultivate my lifelong passion of being a change agent. NLC not only connected me with a diverse group of people who care about Tampa, but also speakers and curriculum that guide my business.
My favorite Institute experience was when we had a chat with small businesses in Florida. These leaders shared what it takes to get that ball rolling, and as my nenos co-founder and I had recently filed our LLC paperwork and actually formed the legal entity side of the business, this session was an awesome learning moment to dig deeper with an actual professional in the field. NLC played a big role in the app and our business. The ideals of what NLC represents – community, inclusivity, peer support, and so much more – were so critical to what we wanted our business model to be and what we wanted the company to represent. NLC lit a fire in my soul. I wanted to make sure everything we did, both internally and externally, was DEI-positive, actively supportive of creators on the platform, and was a progressive and forward-thinking social network. This ultimately led to us taking revolutionary critical steps such as prohibiting sponsored advertising, allowing creators to monetize their own content, and taking strong stances against misinformation and hateful content.
Now, after graduating from my NLC Institute, I serve as NLC Tampa Bay's Communications Chair. I stay connected to my NLC chapter because it is so incredible to see new cohorts blossom into the next leaders of our community. NLC is a transformative experience. It places us in conversations that challenge our preexisting ideas, fosters and develops our skills, and allows us to network with other change agents across the country. The work that I do with NLC Tampa Bay is my way of helping future cohorts have as incredible an experience as I did and build a sustainable chapter for the long-term.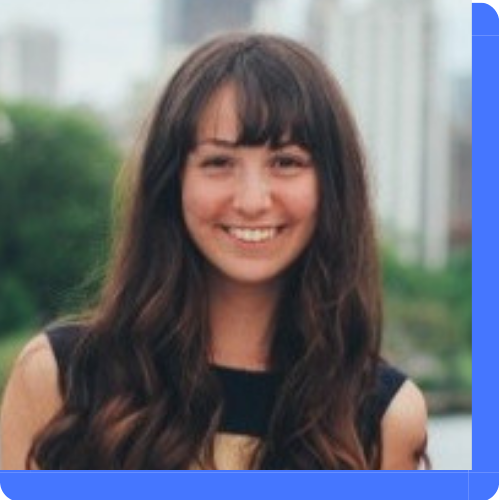 Renée Menart
nlc san francisco '21
Communications and Policy Analyst, Center on Juvenile and Criminal Justice
Author, Demetri Makes a Memory Quilt
I work in youth justice advocacy at the state level in California. My focus is on alternatives to incarceration and keeping families together. Following my Institute Fellowship in 2021, I published Demetri Makes a Memory Quilt, a story of a young boy whose mom is in prison. With the help of his family, Demetri embarks on a creative healing process and explores ways to connect with his mom. When I was an NLC San Francisco Fellow in 2021, I was in the early stages of developing my children's book. For my capstone project, I aimed to successfully launch the book with proceeds benefiting families impacted by incarceration. There was a lot to be learned! But through NLC I was connected to a community of folks who support criminal and juvenile justice reform, as well as communications and event planning professionals. My cohort even helped read and finalize my book's manuscript. As a first-time author, this support was critical. Through Institute curriculum, I learned how to develop an audience, share my book on social media, and plan a successful hybrid launch party in November 2021. I wanted to make as big an impact as I could with this book. To date, the project has helped raise nearly $1,800 for the Center on Juvenile and Criminal Justice's Cameo House in San Francisco. Moving forward, I want to seek foundation support for donating copies of my book to children and families directly impacted by incarceration.
NLC taught me how to find my authentic voice, identify my own version of success, and set long-term goals. But most of all, I was grateful to have an opportunity for connection at a time when I was craving to meet new people who do similar community work. Through the pandemic, I found a lot of energy in collaboration and connection. My cohort provided space to be fully human, react to what was happening in the world, and envision my life's path in new ways.