National
New Board Members Advance a New Kind of Leader
NLC Welcomes Anne Moses, David Lee, Raymonde Charles, and Wendy Davis
---
New Leaders Council is thrilled to welcome four new members to our national Board of Directors: Anne Moses, David Lee, Raymonde Charles, and Wendy Davis.
"To harness the power of new, collective leadership, we need the country's brightest minds to help move us forward," said Clare Bresnahan English, NLC President and CEO. "Each of these members – Anne, David, Raymonde, and Wendy – bring important perspectives to the movement we are building across the nation."

The new Board members will advance the organization's strategic plan to bolster the NLC community's collective impact. Representing a wide-range of industries and experiences, NLC's Board of Directors supports our place-based Institute and growing network of proximate leaders.
We asked each new Board member to describe their leadership style in three words. Learn more about Anne, David, Raymonde, and Wendy and wish them a warm welcome!
---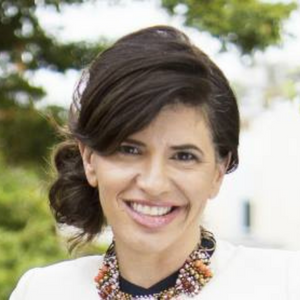 Anne Moses (she/her) has 25+ years experience in social justice and political organizations across the non-profit, political, philanthropic, government, and academic sectors with a focus on women and girls. Anne's previous senior leadership positions include Chief Operating Officer for Emerge America, Majority Council Director for EMILY's List, and Executive Director of GirlSourc. In 2010, Anne founded IGNITE, a nationally recognized 501c3 that is building a movement of women who are ready and eager to become the next generation of political leaders. Throughout her career Anne has also worked as an independent consultant with philanthropic and non-profit organizations. In that capacity she has developed new funding mechanisms and helped new and existing organizations both get started and expand their footprints. Anne holds a Ph.D. from U.C. Berkeley, an MSW from New York University, and a B.A. from Middlebury College. She lives in San Francisco with her family.
Three words to describe Anne's leadership style: collaborative, practical, humble.
---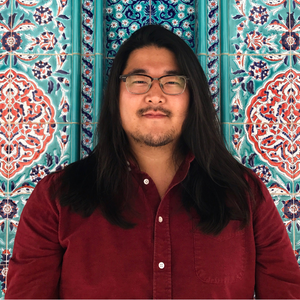 David Lee (he/him) is the President and Co-founder of the Texas Signal. He focuses on strategic partnerships, business growth, and policy for the organization. Previously, he was the Texas Political Director for Mike Bloomberg's Presidential campaign, the National Finance Coalitions Director for Beto O'Rourke's Presidential campaign, and was a Policy Advisor for Beto O'Rourke during his 2018 U.S. Senate race. David graduated from Georgetown University, majoring in Government and Political Theory, and received a Master's degree in International Political Economy from Stanford University. David is on the board of Chicken and Egg Pictures, Vote Simple, Be The Solution, AAPI Victory Fund, and the Philanthropy Workshop. In his free time, David is an avid aquarist and is on his 3rd generation of cherry shrimp.
Three words to describe David's leadership style: creative, inclusive, fun
---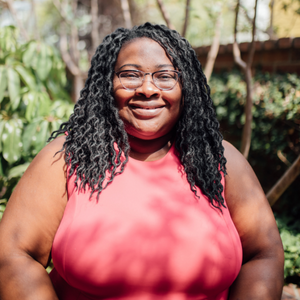 Raymonde M. Charles (she/her) is a leader with more than 20 years of experience developing and driving successful communications campaigns across the public and private sectors including non-profit organizations, political campaigns, philanthropy, and government. Currently she is the Vice President of Communications for Education and Ventures at the Chan Zuckerberg Initiative (CZI), where she sets and leads the communications and marketing priorities and strategies to advance the mission of the organization's work in education. She also has served in the Obama Administration as Deputy Press Secretary for the U.S. Department of Education. Prior to joining the Administration, Raymonde was the chief spokesperson for Marian Wright Edelman at the Children's Defense Fund, the northeast Ohio regional press secretary for the Obama for America campaign, and press secretary for U.S. Congressman David Cicilline. Raymonde has a bachelor's degree from Rhode Island College.
Three words to describe Raymonde's leadership style: inclusive, servant-leader, impact-driven
---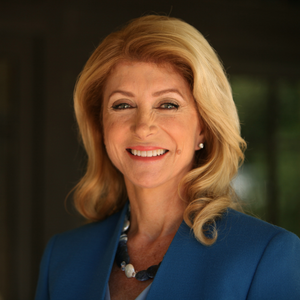 Wendy Davis is the founding director of Deeds Not Words, a non-profit that seeks to empower and activate the voices of young women in public and political discourse. She is a former Texas State Senator, 2014 Texas Democratic Gubernatorial nominee, frequent public speaker and author. Wendy gained national prominence in 2013 when she strapped on a pair of pink sneakers and held a 13-hour filibuster to protect women's reproductive freedoms in Texas.
Three words to describe Wendy's leadership style: tenacious, tireless, team-driven
---
"I envision a movement that is representative of our nation's diverse communities," said Raymonde Charles.
"The leaders of the movement must be able to hold fast to a clear vision that meets the aspirations of our communities as well as bring people together and bridge different perspectives to achieve their vision. Such leaders and movements are crucial to meet our current challenges and move the country forward. That is why I am proud to support the work that NLC is doing to develop, connect, and uplift inclusive leaders committed to transforming our country through social and political change that is grounded in equity."
Current NLC Board members include Board Chair Mark Walsh, Treasurer Sherry Merfish, Secretary Candace Stanciel, and Chair Emeritus Chris Kelly, as well as Robert Abernethy, Brittany Aydelotte, Justin Braz, Mitchel Draizin, Donnie Fowler, Adela Ghadimi, Derrick Lewis, Yuh Wen Ling, Tim Mason, Nick Rathod, MaryEllen Veliz, and Kellan White. Outgoing Board members include Caroline Fayard, Gina LaPlaca, Patrick Murphy, David Pepper, and Bret Perkins. Many thanks for their years of service to New Leaders Council!