National
Soak It All In
Ripple Effects from the 2021 NLC Convention: At Home
---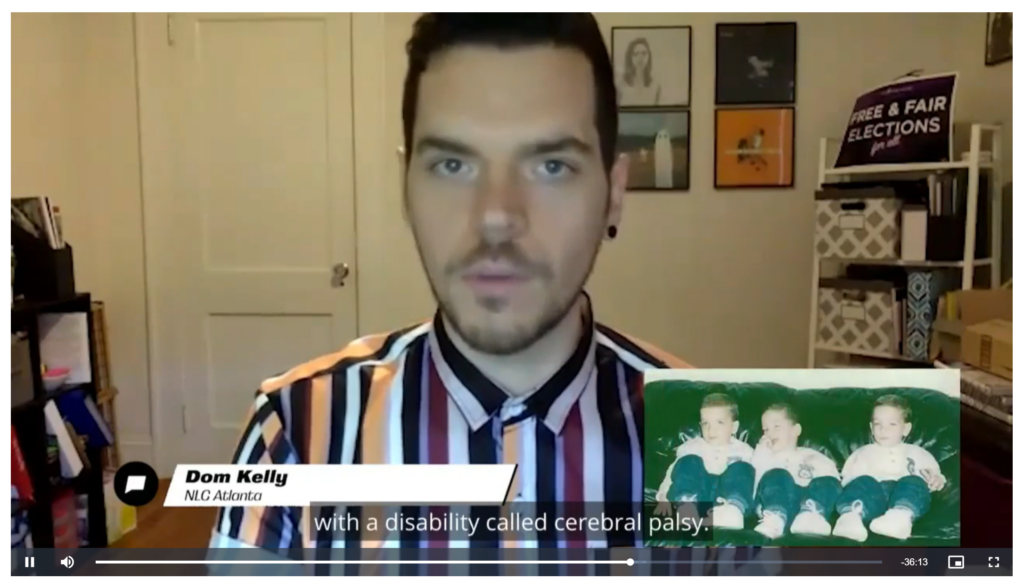 "When our movement gathers, we revive the restorative energy that comes from being in community. We then share that energy with the causes, organizations, and communities we serve," said NLC CEO Clare Bresnahan English (NLC DC '12) in her address at NLC Convention: AT HOME.
Convention this year embodied how a leaderful network becomes more impactful than one sole leader preaching the need for sustainable change. Our second all-digital convention sparked lasting ripple effects because of YOU – the NLC network.
Rather than striving to be the charismatic leader who makes a big splash that eventually dissipates, we learned organizing our influence together creates ripples that multiply. Workshops like Collective Action led by John Harper, Managing Director at FSG, challenged us to make equity real by centering the voices historically drowned out from spaces where decisions are made.
Waves of change formed during Spark! Talks from alumni like Dom Kelly (NLC Atlanta '21), who invited us to confront ableism in our causes. Changemakers like Fair Fight Action CEO, Lauren Groh-Wargo, encouraged us to use our privilege to expand access and former TX St. Sen. Wendy Davis made clear the need for leaders who shift "me" into "we."
After the deluge of challenges our generation has faced, we need to embrace this truth: there is no superhero coming to save us. We're the answer we've been seeking.
It's time to wash out the archaic narrative and unjust archetype of the savior. At NLC we instead trust a network of proximate leaders who work together to center equity, share resources, and make progress real. They are local changemakers who mirror the communities they serve. They are closest to the issues, therefore closest to the solutions. They champion equity and fuel progress.
We've never been more proud to elevate a new kind of leader. NLC's strength is rooted in centering leaders who connect across identities, industries, and issues to make a collective impact, which is why we centered NLC alumni this year.
Ty Lim (NLC San Francisco '18) closed out Convention with a powerful reminder: we're the ones we've been waiting for. NLC alumni are the moving force behind major cultural and electoral progress that takes years to build.
We were thrilled to produce this program with Backbone Digital and Kanga Studio, both led by NLC alumni, illustrating the depth of the NLC network. Many thanks also go to our title sponsor, Comcast, for providing closed captioning and production support with their partner at Videolink.
These ripple effects won't dry up as long as the NLC community continues to develop a new kind of leader. If you'd like to shower the upcoming 2022 Fellows cohort with support, please make a donation today.