Boston
Lighting the Way Forward
How the 2020 NLC Boston cohort changed Massachusetts's crisis standards of care policy in just 16 days
---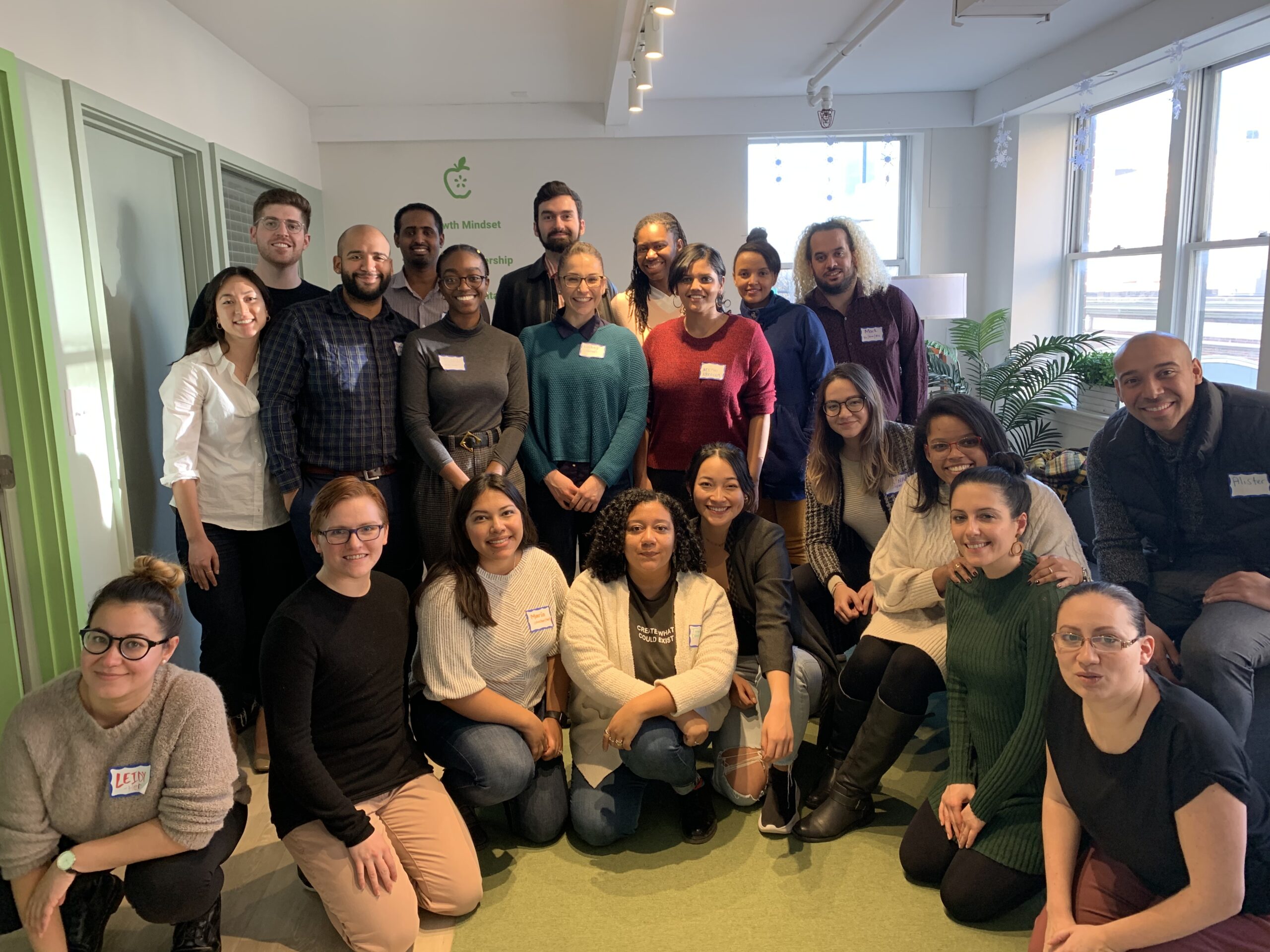 On April 3, 2020, Dr. Allister Martin sat in a conference room with 50 attending physicians at Massachusetts General Hospital. They were being briefed on the state's Crisis Standards of Care, which was the policy that would decide who received a ventilator and who would not based on the patient's pre-existing conditions.
"Of all the diseases that were found on the list, the vast majority were found in higher rates of patients of color," Dr. Martin said. "I was distraught that the disease that was killing Black and Brown families at higher rates would also now mean they might not have access to ventilators that would save their lives."
"My co-fellows came to me from across the city like fireflies to light the way forward. That is power. That is organizing. That is NLC." 
Yet, when he raised the point that the policy was inequitable, the presenter said there was nothing they could do. The Crisis Standards of Care was, in effect, state policy.
That's when Dr. Martin turned to his 2020 NLC Boston cohort for help, which included a bioethicist, public servants, communications professionals, and legislative aides. Together, they put the training they received as Fellows, their cross-sector expertise, and networks together to launch a grassroots campaign to change the policy.
After getting a message from Dr. Martin, Joanne Suarez, a bioethicist and 2020 NLC Boston Fellow, sprang into action. She created an alternative bioethical strategy that did not disproportionately impact communities of color, and began utilizing training from her NLC experience to help communicate with external audiences.
"We leveraged the power of our story, just how we learned in our initial NLC weekends to show the impact that the crisis standards would have on the communities we come from and the communities we serve," said Suarez.
Abigail Kim, a legislative director for a state senator, drafted a news release that contained an open letter in support of an alternative approach, resulting in over 1,000 signatures from healthcare workers across the state.
The rest of the 2020 cohort and the NLC network also helped. Mark Martinez, a state senate policy advisor, helped organize the Latino and Black legislative caucuses and co-authored a letter directly to the governor, while Erina Colombo, a staff member for Rep. Ayanna Pressley, coordinated the Congresswoman's opposition to the policy.
And when they needed additional support, the NLC network was there. "If a question couldn't be answered by those of us organizing, we knew that we could rely on the rest of the NLC fellows to support, help, and amplify however they could," Abigail Kim said.
On April 20 – just 16 days after Dr. Martin received his briefing at Mass General – the Crisis Standards of Care Advisory Committee revised the guidelines based on the activism of the 2020 NLC Boston Fellows and other advocacy groups.
"My co-fellows came to me from across the city like fireflies to light the way forward," Dr. Martin said during his 2020 NLC Institute commencement address. "That is power. That is organizing. That is NLC."
Abigail Kim agrees that there is power in the ability to recognize a problem, organize a variety of perspectives on the solution, and bring them to the table immediately to make real change.
"To find a group that is focused on the same mission, that so clearly understands the problem and the solution, that presents a diverse and important group of experiences and expertise, is so rare to find," she said. "I think that we worked beautifully together because we had already been through training together and know and trust each other. That is the backbone of any great movement, organizing, and campaign – to set a foundation for something that is much bigger than any one of us."